Car Donations In California
Top Tax Benefits When Donating Your Vehicle!
California Car Donation
Do you know someone in California who is battling Breast Cancer? Breast Cancer is the second most common cause of cancer in women in the United States, so chances are, you know someone who has been affected. Imagine being able to make a difference for this person and their family. And, it doesn't require anything but a simple phone call.
Breast Cancer Car Donations accepts vehicle donations in California to help fund organizations that are battling the disease. These funds are used for research to help these organizations better understand how to prevent, diagnose, and treat Breast Cancer.
Our donation process is quick and easy, just the way it should be! Whether you have a car, truck or boat donation, we accept most vehicles and can arrange for pickup at a time that is convenient for you. We only send out licensed and bonded tow truck drivers to handle our pickups.
I'm Interested in Donating a Car in California. What Do You Accept?
It's rare that we turn down a breast cancer car donation in California. We accept most vehicles, even if they are not in running condition. All we request is that you have the title to the vehicle, as we will try to sell it at auction. If you don't have a current title for your car or RV donation, call us and we will assist you in getting a replacement title.
Here are some of the vehicles that we accept for donation:
Cars

Trucks

RVs

ATVs

Motorcycles

Farm equipment
How Making Car Donations in California Helps
It's a wonderful feeling when you're able to give back to the organizations that support a worthy cause. When you donate a travel trailer, RV, ATV, truck, golf cart or other vehicle in California, your gift will provide money to these organizations so that they may continue their breast cancer research and save lives.
Being a part of the bigger picture is probably enough. But there are other benefits to look forward to when you donate cars CA nonprofits can use to combat breast cancer in California.
No selling. 

You don't need to worry about getting your vehicle in sellable condition and then going through the hassle of listing and selling it. By donating your vehicle in California, everything is handled for you. And it's all free.

Save money.

With your vehicle out of the way, you save money off registration and insurance. You can put that money toward a new, working vehicle instead.

No repairs.

It's likely that your vehicle is not in the best condition and needs a lot of repairs. Rather than putting money into it, start fresh while 

putting your old vehicle to good use

.

Simple donation process. 

To make a vehicle donation in California, fill out our form and let us know the details of your car. We will send out a towing truck for pickup. When your vehicle sells, we will send you a receipt to claim your tax deduction. That's it!

Big tax benefits. 

We want to get you the 

highest possible tax deduction

. At tax time, you can deduct the fair market value or sale price of your vehicle if you itemize your deductions.
Are you ready to free up space in your garage while making a difference in someone's life? It's not often that you get to accomplish two great things at once, but that's the case when you donate cars California nonprofits can use as meaningful funding. Give us a call or fill out our form and let's put an end to Breast Cancer!
Donate Car to California Breast Cancer Nonprofits Today!
Looking for more information about donating in a particular area of California? Click on one of the cities closest to you from the list below.
or Call Us Now at 866-540-5069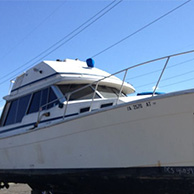 Excellent customer service!