Roseville, California Car Donations
Donate Your Vehicle and Save Lives!
Roseville, California Car Donations: Help Save Lives While We Solve Your Vehicle Problem
If you have an old car that's been sitting idly in your driveway for ages and you're looking into emptying that space, we at Breast Cancer Car Donations have found an ideal solution to your problem through our Roseville, California car donations program. You don't only get to rid yourself of that old clunker for free; you also get to help save the precious lives of men and women in your community! The good thing is, the whole process is just as easy as 1-2-3!
3 Steps to Car Donation
Here's how incredibly easy it is to save lives by taking part in our Roseville donations program:
Step 1: Get in touch with us.
Simply call us at our toll-free 24/7 hotline 866-540-5069 or fill out our online donation form to get started. This step will barely take five minutes to complete. We just need information such as your contact details and a brief overview of your vehicle (make, model, year, current mileage, overall condition, etc.).
We also need to know if you have the vehicle's title. In case you've misplaced it, our title specialist can help you obtain a new one quickly.
Step 2: Arrange a pick-up.
We'll verify the information you gave and then call you back to schedule a date for the pickup of your vehicle with one of our partner towing companies. Tell us your most convenient pickup date, time, and place. If you want us to dispose of your vehicle in the fastest time possible, we can do that in 24 to 48 hours after your call. You don't even have to be there during the pickup. Of course, the towing service is absolutely FREE!
Step 3: Enjoy your tax benefits.
After we pick up and auction off your vehicle, you can just sit back and relax at home while you wait for your tax-deductible sales receipt to be mailed to you within days after your vehicle has been sold. Keep the receipt since you will need it in claiming your tax deduction when you file your itemized federal income tax return for the next tax-filing season.
If you have any questions regarding our car donation process or any related matter, feel free to call us at 866-540-5069. You can also visit our FAQs page or send us a message online.
Why Donate?
The most compelling reasons for joining our Roseville car donations program are to help save lives and fight breast cancer at the same time. While those are the main purposes of your car donation, the benefits arising from your generosity also extend to you in multiple ways! Here are some of the rewards you'll get for supporting our life-saving mission:
Highest possible tax deduction!
Taking part in Roseville car donations program qualifies you to enjoy potential tax rewards. This means you will be able to enjoy the highest possible tax deduction when you file your itemized federal income tax return for the next tax-filing season.
Towing services for any kind of vehicle will be handled by a local professional towing company affiliated with us at no charge, wherever in America your vehicle is located.
Enjoy our hassle-free donation process.
Our car donation process is almost effortless, fast, and highly convenient. You can do it in the comforts of your own home.
Avoid selling a used vehicle on your own.
Selling an old car is not as easy as it seems. You need to consider the efforts you need to put in to find potential buyers, negotiate with them, and keep your schedule open for them. You also need money to spend on repairs, repaint or any improvement to make your car marketable. You also have to do the tedious paperwork required in such an undertaking. With Breast Cancer Car Donations, you won't have to worry about any of these!
Eliminate additional expenses.
You don't want to keep paying for insurance and maintenance of a car you don't use anymore, right?
The Vehicle Types Accepted in Our Program
We accept not just cars in our Roseville car donations program. We are open to an exhaustive list of vehicle types and even welcome those in poor conditions like vehicles with missing parts, faulty engines or even those that do not run anymore! Here are the vehicle types that we accept at Breast Cancer Car Donations:
Cars:

 sedans, vans, SUVs, trucks, motorcycles

RVs and campers: 

recreational vehicles, motorhomes, campers, travel trailers, pop-up trailers, 5-wheelers

Specialty vehicles: 

ATVs, snowmobiles, tractors, motorized wheelchairs, riding lawn mowers, farm equipment

Fleet vehicles:

 cars, passenger vans, cargo vans, SUVs, pickups, trucks, buses

Watercraft and aircraft:

 sailboats, motorboats, fishing boats, yachts, pontoon boats, houseboats, jet skis, other personal watercraft, non-commercial planes, helicopters.
How We Fight Breast Cancer
Breast cancer is a deadly disease caused by a rapid growth of cells that, in severe cases, affects the normal functioning of other systems like the lungs and liver. Sadly, this type of cancer is a very common one, affecting mostly women.
In America, it is the second leading cause of cancer death (4,427 deaths in 2014 in California alone and an estimated 40,500 women and 460 men each year).
The statistics are so alarming that Breast Cancer Car Donations has partnered with reputable non-profit organizations to work together to make a difference in the fight against the pernicious disease and provide assistance to its victims.
If you participate in our Roseville car donations program, you will be able to help us in our endeavor to continue providing effective life-saving programs that focus on:
Early breast cancer detection and diagnosis as well as effective treatment and prevention measures

Financial assistance to uninsured breast cancer patients and their families

Easy access to breast health facilities, clinics, and hospitals

Funding breast cancer research to find the best ways to prevent and cure the disease.
Donate Now and Save Lives!
Every donation goes a long way toward saving lives. Contact us now at 866-540-5069 to enjoy free towing services, a maximized tax deduction, and more for joining Roseville, California car donations program!
or Call Us Now at 866-540-5069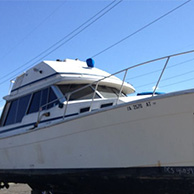 Excellent customer service!