Our Nonprofits
Making Inroads in the Fight Against Breast Cancer!
Our Nonprofit Partners
When you donate your vehicle to Breast Cancer Car Donations, the proceeds from its sale are passed on to charities that accept car and other vehicle donations through our service. Because our nonprofits are dedicated to raising funds for the prevention, screening and diagnosis, treatment and/or cure of breast cancer, by donating your vehicle to us, you are joining those working tirelessly to fight this disease. We're proud of our partnership with:

ABCF's fundraising is directed to the early detection and diagnosis of breast cancer, which helps save lives. The stated mission of the ABCF is to provide uninsured and underserved individuals — regardless of gender or age — financial assistance for breast cancer screenings and diagnostic tests. This organization connects patients with local facilities, helping them get the services, support and resources they need.
Do you want to see your breast cancer nonprofit here? To learn how our car programs can help your organization or to sign up your nonprofit, please contact us or call 866-540-5069 today.
or Call Us Now at 866-540-5069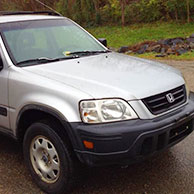 I donated my car for the first time ever and they walked me through everything. It was a very pleasant experience. I would donate to them again!"