Car Donations
Join the Drive to Save Lives!
Car and Truck Donations
Do you own a car or truck that is no longer being driven? Do you have an old car that is not running well — or running at all? Is your vehicle just taking up space in your garage or driveway? Do you have a vehicle that you need to get off your property? Is your old car costing you more in repairs than it's worth? Do you want to support the fight against breast cancer?
If you answered "yes" to any of these questions, then it's time to stop paying for maintenance and insurance and consider donating that vehicle instead. Donating your vehicle to a good cause makes a difference — and you get a top tax deduction, too! Your charity car donation benefits our partner nonprofit organizations that help save lives.
Accepted Car Donations
We take new or old cars, in good or poor condition, running or not running. What kind of cars can you donate? We accept any type of vehicle that is used for general transportation purposes, including:
Car and Truck Donations Locations
Breast Cancer Car Donations accepts cars and trucks in all 50 states (plus Washington, DC). Just a few of our most popular car donation areas are listed below:
Donation Is Fast and Easy
Calling or filling out the form doesn't take long — and car donation costs you nothing! Breast Cancer Car Donations eliminates all the hassle and paperwork associated with selling a vehicle. We pick up your donated car, sell it at auction, invest the proceeds in the fight against Breast Cancer, and send you a tax receipt. Won't you invest a few minutes of your time to make a difference in someone's life?
How Does Vehicle Donation Work? Click here.
Questions? Click here.
or Call Us Now at 866-540-5069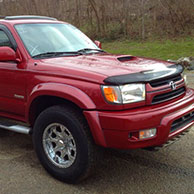 Donating was easy. I didn't even have to be there when they picked up my car.