Texas Motorcycle Donations
Donate Your Vehicle and Save Lives!
Shine the Light of Hope on Breast Cancer Victims Through Texas Motorcycle Donations
Shine a light on the gloomy world of breast cancer sufferers by taking part in our Texas motorcycle donations program. Giving your old and unwanted motorcycle to us at Breast Cancer Car Donations will not cost you even a single dime. However, such a charitable act can create ripples of benefits not just to those who receive help but also to those who give help.
In its 2016 report on female breast cancer, the Texas Department of State Health Services notes that the incidence rate of breast cancer in the state was 108 new cases with 20 deaths per 100,000 women. Among all races in the United States, black women were predominantly affected.
Cancer or tumor is described as a process in which abnormal cellular development occurs. It is the most common form of cancer affecting millions of individuals. However, since the emergence of screening and treatment in 1989, breast cancer survival rates have dramatically shown improvement.
With the increasing number of charities that cater to the needs of many breast cancer patients, millions of lives have also been saved. You, too, can take part in this worthy cause by donating a motorcycle or any other vehicle to Breast Cancer Car Donations.
Our Mission: To Save Lives
People afflicted with breast cancer are not the only ones suffering. Their loved ones also endure the pain and sorrow that this disease brings. A breast cancer diagnosis equates to potentially costly treatment depending on the cancer stage.
Early detection of breast cancer has been the key to survival for many breast cancer victims. However, many women, and some men as well, cannot afford the cost of obtaining breast cancer screening and diagnosis, much less treatment.
Hence, we at Breast Cancer Car Donations, together with our nonprofit organization partners—the American Breast Cancer Foundation (ABCF) and the Women Involved In Nurturing, Giving, Sharing, Inc. (WINGS)—have made it our mission to save as many lives as possible by providing financial and other forms of assistance to all individuals who need them, most especially indigent breast cancer patients.
What Your Texas Motorcycle Donations Can Do
Your contribution to our Texas motorcycle donations fundraiser can do so much in saving lives and raising breast cancer awareness. The funds we obtain from your motorcycle donation are used to support the programs of our nonprofit partners. These programs deliver vital breast health services, including:
Financial assistance to uninsured and underserved breast cancer patients, covering their surgery, oncology services, consultation, hospital fees and outpatient medication;
Connecting the patients to local facilities that offer free and accessible resources, information and other comprehensive breast health services;
Raising public awareness on breast cancer prevention, diagnosis, and treatment;
Pursuing research on prevention, screening, diagnosis, and treatment of breast cancer; and
Sponsoring charity and outreach events for the benefit of breast cancer patients
How You'll Benefit from Your Motorcycle Donation
When you participate in our Texas motorcycle donations program, you are not merely providing assistance to your fellow Americans in distress; you'll also get to enjoy the great benefits of doing charity work with Breast Cancer Car Donations. Here are some of the rewards that await you:
Enjoy our hassle-free donation process.
Compared to motorcycle promotion and selling on your own, donating your motorcycle to us is so much easier. You keep yourself free from stress that comes with non-stop queries from interested buyers.
Get significant tax deduction.
In many cases, you will obtain the equivalent of the fair market value of your motorcycle as your tax deduction since we make sure that your donation will be sold at its highest possible price mark at auction. We do this by refurbishing your motorbike before putting it on the auction block.
Get free, fast, and convenient towing services.
When you donate your motorcycle to us, a licensed towing company will quickly make an arrangement with you to set up the time, date, and place for picking up your motorcycle at your convenience. Moreover, towing is free since we'll take care of paying for this service.
Save money and avoid injuries.
By donating your old motorcycle to us, you spare yourself from expensive repairs and maintenance cost as well as injuries that might happen while trying to repair your old motorcycle yourself.
You don't have to worry about the tedious process of sorting out your car's documents. We'll be the one doing all the required paperwork in vehicle donation.
Feel great for contributing to a worthy cause.
Take pride in being able to contribute to a worthy cause: saving people's lives.
Impact Lives of Breast Cancer Victims
Your participation in our Texas motorcycle donations program will go a long way in helping those who are grappling with breast cancer.
To create a bigger impact on their lives, you can donate other old and unwanted vehicles that you may have. We at Breast Cancer Car Donations accept nearly all types of vehicles for donation. We welcome such donations as cars, vans, trucks, SUVs, trucks, pickups, various types of RVs, ATVs, riding lawnmowers, snowmobiles, motorized wheelchairs, golf carts, tractors, farm equipment, fleet vehicles such as buses, passenger vans, and cargo vans, various types of boats and watercraft including jet skis, and non-commercial aircraft.
Contact us at 866-540-5069 or fill out our online donation form to get started with your vehicle donations!
or Call Us Now at 866-540-5069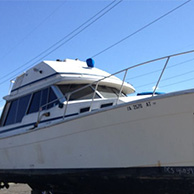 Excellent customer service!