Mountain View, California Car Donations
Donate Your Vehicle in Mountain View, California & Receive a Top Tax Deduction!
Donate Your Vehicle to Help Fight Breast Cancer
The cost of repairing or getting rid of an old vehicle can be stressful. Save time, hassle, money, and trouble by donating it to Breast Cancer Car Donations. When you donate a car in Mountain View CA, you'll receive a top tax deduction and you'll provide critical support to our partner nonprofits that provide vital services and research to those battling breast cancer.
How Does It Work?
The donation process is easy! First, you call and speak with our team for a convenient appointment or you can just fill out the online form. Then, we will prearrange a pickup at a time and place convenient for you. Towing is always free for you. Lastly, we mail your charitable car donation tax deduction directly to you.
That's it! You'll finally be rid of that old vehicle that's been occupying precious real estate, not to mention, costing you insurance, maintenance, and other fees. Breast Cancer Car Donations ensures all the appropriate paperwork is handled including all title paperwork.
We accept all types of vehicles for donation, including RVs, boats, golf carts, personal watercraft, riding lawn mowers, and more! Simply call and let us know you are ready.
How Your Vehicle Helps
Every car donation counts. Your vehicle donation directly helps those suffering against life threatening diseases such as breast cancer. Our partner nonprofits specialize in the research and treatment of breast cancer, as well as deliver personal and family counseling, food, housing, and essential access to medical care.
Help us reach our goals in funding research and treatment to those struggling to survive. Do you feel empowered yet to make a difference?
Call now or complete the simple online form below and we'll take care of everything for you. Or, if you wish to drop off your vehicle at our Mountain View location, please contact us first to schedule a time! 
Breast Cancer Car Donations: Mountain View, California
2520 Old Middlefield Way
Mountain View, CA 94043
Phone: (866) 540-5069
or Call Us Now at 866-540-5069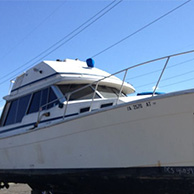 Excellent customer service!