Malibu, California Car Donations
Donate Your Vehicle and Save Lives!
Malibu, California Car Donations: Saving Lives of Breast Cancer Patients Can Be As Easy as 1-2-3
If you see a pink ribbon around you, it makes you aware of the need to detect breast cancer at an early stage. The pink ribbon is also a symbol of the ongoing battle against breast cancer as well as the massive courage of breast cancer survivors.
Breast Cancer Car Donations is using the pink ribbon symbol in its Malibu, California vehicle donations campaign to point out that breast cancer awareness is already half the battle won. This is because early breast cancer detection makes it easier to beat the disease.
We are encouraging residents of this city to donate their old and unwanted vehicles to us so that we can boost our support to the programs of our charity partners that educate people concerning the significance of self-breast examination screening as well as advances in treatments involving breast cancer and breast reconstruction.
Aside from their awareness campaign on breast cancer prevention and detection, our charity partners also provide uninsured and underserved breast cancer patients access to screening, diagnosis, and effective treatment
They also support research on breast cancer cure and help in empowering breast cancer patients, survivors, and their families by providing patient-centered care aimed at maximizing the quality of life.
Malibu, California: Surf Your Way to the Beaches
When you visit Malibu, California, you will be in an outdoor bliss because it is home to many of the beautiful beaches in the state. When you are in Malibu, you will easily forget how close you are to Los Angeles.
Malibu is home to hiking trails and rugged beaches and offers a wide range of sandy attractions. Some of the famous attractions of the city have something to do with nature.
When you feel like surfing, go to Malibu. The city is the home to a gorgeous pier that is perfect for walking along to get a view of the ocean and those million-dollar cliff homes.
U.S. Breast Cancer Statistics
Malibu has a population of around 12,600. Of this, 6,300 are women.
In the United States, next to skin cancer, breast cancer is the most common type of cancer with 266,120 new cases projected to be diagnosed, according to the American Cancer Society. The number does not even include about 63,960 new cases of non-invasive cancer, also known as carcinoma in situ or CIS.
About 40,920 women will die from breast cancer this year, the report states. Breast cancer is the second leading cause of death among women, next to lung cancer. The chance that a woman will die from breast cancer is about 1 in 38 (about 2.6 percent).
About 81 percent of those diagnosed with breast cancer are women aged 50 years old and up.
How to Donate a Vehicle in Malibu
Donating a car to our Malibu, California car donations program is as easy as 1-2-3, literally. Here are the steps to donate a car for charity:
Fill out our online donation form and give us a quick background about yourself and your car, telling us its year, make, model, mileage, general running condition, and availability of title. You can also call us at 866-540-5069.
Book your fast and free vehicle pickup.
Once we receive your request for pickup, a local towing company affiliated with us at Breast Cancer Car Donations will give you a call. You can then arrange a schedule for your vehicle's free pick-up. Choose the date and time that's most convenient for you.
Receive your IRS tax-deductible receipt.
After closing the sale on your donated car, a receipt for your IRS tax deduction will be mailed to you. The tax-deductible amount will be determined depending on the value of your car as per IRS rules. If your vehicle was sold for less than $500, you can either get your car's selling price or its fair market value of up to $500, whichever is higher. If it is more than $500, you can claim the exact amount for which your vehicle was sold as your tax deduction.
All vehicles donated to Malibu, California car donations through our service will be handled professionally and efficiently. Once your donation has been processed, it will be sold at one of the best auction houses within our network. All proceeds from that sale will then be forwarded to our affiliate non-profit organizations.
Good Reasons for Donating Cars
Aside from the obvious satisfaction that you'll get from the thought of saving lives, your Malibu, California car donations will also allow you to receive the following benefits:
Get maximized tax deduction.

You won't need to dispose or sell your car by yourself.

Get rid of the unused car that's clogging your driveway.

Quit paying for insurance and maintenance on a vehicle that you haven't been using for a long time.

No need for you to do paperwork – we'll take care of this.

Free and fast pickup or towing.
Donate a Car Now and Help Save Lives!
Breast cancer can be reduced and deaths from breast cancer can be prevented by making people become more aware of the signs and symptoms of this devastating disease.
Call us at 866-540-5069 and donate today to our Malibu, California car donations program. Help save lives! We serve the entire region, including nearby Los Angeles and Thousand Oaks.
or Call Us Now at 866-540-5069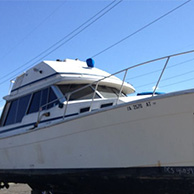 Excellent customer service!