Car Donation Contra Costa County, California
Car Donation in Contra Costa County, California
Contra Costa County is located east of San Francisco along the shores of San Francisco Bay. The county's Spanish name translates to "opposite shore," reflecting its Spanish heritage. Spanish influence can also be seen in the names of locations and landmarks in the county, such as the famous Mt. Diablo, which dominates the landscape at 3,849 feet above sea level.
As of July 2019, the United States Census Bureau listed the county's population at 1,153,526. Many locals live in affluent suburbs like Moraga, Lafayette, Walnut Creek, and Concord.
For those who love the outdoors, Contra Costa County is the place to be. The place is famous for its Mediterranean climate and wealth of open spaces for activities such as hiking, biking, and camping.
How You Can Help Needy Breast Cancer Patients in Contra Costa County
With women comprising 51.1% of the county's population, some of them may be suffering from breast cancer, considering that one in eight women in the United States is bound to have the disease throughout her lifetime based on studies.
Unfortunately, some breast cancer patients are unable to avail themselves of life-saving medical treatment simply because they are uninsured and lack the money to pay for the high cost of cancer treatment.
The good news is that you can bring hope and help save the lives of destitute breast cancer patients in your area. You can do this by simply donating your old and unwanted car to us at Breast Cancer Car Donations through our Contra Costa County, CA car donations program.
We'll auction off your car donation and use the proceeds to help fund the comprehensive breast health programs of our charity partners. These IRS-determined 501(c)(3) nonprofit organizations use the funding to provide their beneficiaries with the following services:
Easy access to chemo, radiation, and other forms of treatment for uninsured breast cancer patients;
Financial assistance for breast cancer screening;
Free consultations, labs, and mammogram tests five years after remission;
Counseling for breast cancer patients and their families; and
Breast cancer prevention and education services for the public.
Enjoy Our Quick and Hassle-Free Donation Process
The last thing we want is to bog down our donors with a complicated or stressful donation process. Donating to us at Breast Cancer Car Donations is super simple. We'll handle most of the work for you and you'll be finished in no time at all.
Take a look at the brief guide to our simple Contra Costa County, CA car donation process:
1. Call our toll-free line or fill out our online donation form.
To begin, call our toll-free line at 866-540-5069. It's up 24/7, so feel free to call us any time. One of our donation specialists will assist you in making your donation and will answer any questions you might have. You can also send us the details we need through our online donation form. We'll call you to confirm your donation right after you submit those details.
2. Your car's towing is on us.
Participating in our Contra Costa County, CA car donations program entitles you to a free professional towing service. You don't have to worry about hiring a towing truck or finding someone to tow your car for you — we've got you covered!. Let us know when, what time, and where you want us to collect your car.
Before the towing crew hauls off your vehicle, they'll issue you a towing receipt. You can use this receipt to cancel the insurance coverage you may still have on your vehicle. You can also use this to de-register your car at your local DMV so you'll be free of any future legal liabilities.
3. Get the maximum tax deduction.
Once we auction off your vehicle, you'll be entitled to receive the highest possible amount of tax deduction. We'll mail you the 100% tax-deductible sales receipt of your car. You'll need this receipt to claim your tax deduction when you file your itemized federal income tax return in the next tax season.
For more information on our Contra Costa County, CA car donations program, check out our FAQs page. If you have any concerns or questions, you may call us anytime at 866-540-5049 or send us a message here.
We Accept Almost All Types of Vehicles
You can turn over almost any type of vehicle to our Contra Costa County, CA car donations program. Regardless of your vehicle's model, year, age, or condition, we'll welcome your generous gift with open arms. You can even donate vehicles that won't run or start anymore.
Here's a more comprehensive list of vehicle types that we welcome at Breast Cancer Car Donations:
Cars: sedans, luxury cars, coupes, convertibles, hybrids, sports cars, wagons, hatchbacks
Vans: family minivans, camper vans, cargo vans, passenger vans
SUVs: compact, midsize, full-size, or crossover versions
Motorcycles: touring bikes, cruisers, scooters, off-road bikes, mopeds, sports bikes, choppers
Trucks: box trucks, pickup trucks extended cab pickup, panel trucks, refrigerator trucks, tank trucks
Boats: fishing boats, sailboats, tugboats, speedboats, houseboats, cruise ships, catamarans, pontoon boats, yachts
Specialized vehicles: riding lawnmowers, motorized wheelchairs
Fleet vehicles: SUVs, pickups, trucks, buses, cars, passenger vans, cargo vans, limousines, ambulances, taxicabs
Recreational vehicles: noncommercial planes; campers, travel trailers, snowmobiles, Jet Skis, RVs, motorhomes, pop-up trailers, ATVs
Work-related vehicles: construction vehicles, tractors and farm equipment, buses, large trucks, landscaping vehicles
Get Amply Rewarded for Doing a Good Deed
If you partner with us at Breast Cancer Car Donations, it's a win-win for everyone involved. Destitute breast cancer victims will benefit from your vehicle donation while you get entitled to receive valuable rewards. You'll help needy breast cancer patients while helping yourself, too!
Take a sneak peek at some of the rewards you'll get when you take part in our Contra Costa County, CA car donations program:
You can reduce your tax burden in the next tax season because your gift is 100% tax-deductible.
Vehicle towing is always free with us.
Our team will handle all the logistics.
We'll collect your vehicle from any location of your choice at a time and day convenient for you.
You'll be free from any responsibility related to your vehicle's maintenance, storage, and repairs.
You'll feel great, knowing that you'll be helping save lives.
Help Save Lives Today!
Think of the precious lives you can help save by taking part in our Contra Costa County, CA car donations program. Call Breast Cancer Car Donations at 866-540-5069 or fill out our secure online donation form now!
or Call Us Now at 866-540-5069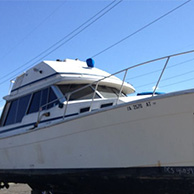 Excellent customer service!