Fremont, California Car Donations
Donate Your Vehicle and Save Lives!
Help Beat Breast Cancer Through Fremont, California Car Donations
If your old beater has become a money pit, you should probably think about getting rid of it by turning it over to us at Breast Cancer Car Donations through our Fremont, California car donations program. When you dispose of your vehicle to support our cause, you won't just be throwing away a clunker that you no longer want or need. There's so much more to it than that. You'll give hope to individuals and families whose lives have been touched by breast cancer.
How We Help Breast Cancer Patients
At Breast Cancer Car Donations, we turn every vehicle that's donated to us into a life-saving tool. We sell at auction all the vehicles donated to us and use the proceeds to support the programs and services of our charity partners. These IRS-certified 501(c)3 nonprofit organizations are working hard to stop breast cancer dead on its tracks. The funding they get from us helps them deliver comprehensive breast health services in various communities throughout the country. These services are focused on breast cancer awareness, prevention, screening, diagnosis, and treatment.
That's why when you give away that hunk of junk that's been sitting in your garage for the longest time, you'll be assisting uninsured and underserved breast cancer patients in your community.
Now's your chance to extend a helping hand. Would you do it?
How You Can Participate in Fremont, California Car Donations for Cancer
If you're looking for a vehicle donation program in the Fremont, California area, you've come to the right place. When you team up with Breast Cancer Car Donations, all you have to do is contact us. Our team will take care of everything else for you – from arranging your vehicle's free pickup to the processing of your vehicle's sale and issuance of your IRS tax-deductible receipt. Just follow these three simple steps and you're all set to become a local community hero:
Reach out to us.
You can choose to give car donations for breast cancer over the phone by ringing us up at 866-540-5069. If you want to donate it through this website, just fill out our secure donation form here. You can expect us to give you a call as soon as possible to verify your given information before we arrange a schedule for your vehicle's pickup.
Schedule your fast and FREE vehicle pickup.
Tell us when what time, and where you want us to collect your vehicle for free. We'll then send a tow truck to haul your car away. Our truck driver will hand you a towing receipt before he leaves with your vehicle. You can use the receipt to cancel your insurance coverage and your car's registration.
Receive your tax-deductible receipt.
We'll send you your IRS tax-deductible sales receipt within days following the sale of your vehicle. Using this receipt, you can substantially reduce your tax bill when you itemize your deductions before filing your income tax return in the next tax season.
What Are the Benefits of Joining Fremont, California Car Donations?
While your charitable contribution can help make life better for needy breast cancer patients in your city, you'll make yours a whole lot better, too! Take a close look at the benefits you'll enjoy once you decide to take part in our Fremont, California car donations program:
You'll be entitled to receive a maximum tax deduction in the next tax season.

You can get rid of an unwanted vehicle without having to pay for anything.

You'll save a lot of your hard-earned money that you'd otherwise spend on your vehicle's costly repairs, maintenance, insurance, and registration.

You'll steer clear from the stressful and time-consuming process of selling a used car yourself.

Just present your vehicle's title and we'll handle all the paperwork on your behalf.
What Vehicle Types Do Qualify for Fremont, California Car Donations?
You can donate to us any type of vehicle regardless of its age or working condition. We accept even a vehicle that needs a lot of work. It doesn't matter if it has thousands of miles on it or if it's in dire need of a new paint job – we'll take it!
Among the vehicle types that we accept in our Fremont, California car donations program are the following:
Standard vehicles
Cars: 

coupes, convertibles, hatchbacks, luxury cars, sports cars, hybrids, sedans, etc.

Trucks:

 pickup trucks, panel trucks, extended cabs, box trucks, refrigerator trucks, dump trucks, etc.

Vans:

 cargo vans, passenger vans, minivans, family vans, etc.

SUVs:

 crossover versions, compact, mid-size, and full-size
Fun vehicles
Motorcycles: 

touring bikes, dirt bikes, scooters, choppers, mopeds, off-road bikes, cruisers, etc.

ATVs: 

three-wheelers, four-wheelers

Boats: 

fishing boats, catamarans, cruise ships, yachts, tugboats, speedboats, sailboats, pontoon boats, etc.

Others: 

Jet Skis, RVs, noncommercial planes, gliders, golf carts, snowmobiles, campers, trailers, motorhomes, etc.
Work vehicles
Construction vehicles
Landscaping vehicles
Farm equipment
Other vehicles
Riding lawnmowers
Motorized wheelchairs
Learn More About Fremont
Located in Alameda County, Fremont is known for its natural beauty, rich culture and history of filmmaking. It has several local attractions, including the Niles Essanay Silent Film Museum, Central Park, Coyote Hills Regional Park, Mission San Jose and more. Fremont is also home to Washington Hospital Healthcare System, a local cancer treatment center, on Mowry Avenue. 
Fortunately, the cancer mortality rate is steadily declining. In Alameda County, men are more likely to perish from cancer than women. Breast Cancer Car Donations works to help those with the illness through our vehicle donation program. 
Your Gift Surely Matters
Your gift will surely give breast cancer patients in your city a real fighting chance to beat the devastating disease. Take part in our Fremont, California car donations program today. Call us at 866-540-5069 or fill out our online donation form to jumpstart your donation process!
or Call Us Now at 866-540-5069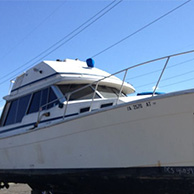 Excellent customer service!