Car Donation San Ramon, California
Extend Lifelines to Needy Breast Cancer Patients in Your City
San Ramon is a small city in Contra Costa County, California. Located within the San Ramon Valley and 34 miles east of San Francisco, it hosts the headquarters of notable companies such as 24-Hour Fitness, Cooper Companies, and Chevron Corporation.
While commercial and suburban buildings comprised most of the city's area, much of the border areas are still covered with grasslands and orchards. The abundance of open fields and its natural landscape is a big reason why the city is home to multiple golf courses, wilderness parks, and trail locations, making it perfect for outdoor or nature enthusiasts.
How You Can Turn Your Car into a Lifesaving Tool
San Ramon's estimated population as of July 2019 was 75,995, with women comprising 49.7% of the number, according to the United States Census Bureau.
Like other places in the country, San Ramon has seen breast cancer victimizing some of its residents. Breast cancer is the most common type of cancer in American women next to skin cancers, with one in eight women expected to develop breast cancer in her lifetime,
Sadly, some of those who have been diagnosed with the life-threatening disease are uninsured and can't afford the high cost of breast cancer treatment.
This is the reason why we at Breast Cancer Car Donations have launched our San Ramon, CA car donations program. The program seeks to encourage both city residents and non-residents to help indigent breast cancer patients in the city by donating their unwanted vehicles to us.
If you've got such a vehicle, hand it over to us so we can use it to help save the lives of the suffering breast cancer patients in your city.
We'll sell your donated car through one of the top auction houses within our network to generate funds for our nonprofit partners. These IRS-approved 501(c)(3) nonprofits are fully committed to improving the overall well-being of breast cancer patients. Through the funds collected from your donation, our charity partners will be able to help more needy breast cancer patients, providing them with easy access to top medical facilities as well as financial assistance to cover the cost of their treatments, physician visits, medications, and follow-up care. Other beneficiaries get to receive free breast cancer screening and prevention and education services.
Making a San Ramon, CA Car Donation Is Incredibly Easy
We at Breast Cancer Car Donations take pride in our streamlined donation process that ensures our donors' comfort and convenience. Even if this will be your first time to donate a vehicle to charity, you won't have a hard time going through it. With our team of professionals who'll gladly provide you with top-quality customer service from start to finish, you can count on us to give you the best giving experience.
To give you a sneak preview of what's going to happen when you join our San Ramon, CA car donations program, check out this guide to our quick and simple donation process:
1. Contact us.
You'll need to provide us with a few basic details about yourself and your donated vehicle. You can do this over the phone by calling 866-540-5069 or by filling out our donation form here.
2. Schedule your vehicle removal.
Once we confirm your given information, we'll get back to you within the day to ask for the time and date that are most convenient for you for your car's speedy and free pickup and towing. We'll then send a licensed tow truck to where your vehicle is located.
3. Receive your tax-deductible receipt.
Once we get your donated vehicle, we'll have it auctioned off in one of the best auction houses within our network. Within days following the sale of your vehicle, we'll mail to you your 100% tax-deductible sales receipt. This serves as your ticket for claiming your tax deduction when you file your itemized federal income tax return in the next tax season.
For more information about Breast Cancer Car Donations, feel free to check out our FAQs page. You can also call us at 866-540-5069 or leave us a message here if you've got other concerns or inquiries.
The Vehicles that Qualify in Our Program
You can donate to us nearly all types of vehicles regardless of their age or condition. We accept vehicles even if they're rusty and outdated. Don't be shy if your car has a big dent or a few minor scratches. In most cases, we even accept vehicles that are no longer in good condition.
Just call us at 866-540-5069 if you're having reservations about your auto's current state, and we'll promptly give you feedback if it's qualified for donation.
Meanwhile, here's a list of the different types of vehicles that we welcome in our San Ramon, CA car donations program:
Cars: sedans, luxury cars, coupes, convertibles, hybrids, sports cars, wagons, hatchbacks
Vans: family minivans, camper vans, cargo vans, passenger vans
SUVs: compact, midsize, full-size, or crossover versions
Motorcycles: touring bikes, cruisers, scooters, off-road bikes, mopeds, sports bikes, choppers
Trucks: box trucks, pickup trucks extended cab pickup, panel trucks, refrigerator trucks, tank trucks
Boats: fishing boats, sailboats, tugboats, speedboats, houseboats, cruise ships, catamarans, pontoon boats, yachts
Specialized vehicles: riding lawnmowers, motorized wheelchairs
Fleet vehicles: SUVs, pickups, trucks, buses, cars, passenger vans, cargo vans, limousines, ambulances, taxicabs
Recreational vehicles: noncommercial planes; campers, travel trailers, snowmobiles, Jet Skis, RVs, motorhomes, pop-up trailers, ATVs
Work-related vehicles: construction vehicles, tractors and farm equipment, buses, large trucks, landscaping vehicles
You Won't Be Going Home Empty-Handed
When you take Breast Cancer Car Donations as your charity partner, you'll be eligible to receive substantial benefits. Your car donation won't just help despondent women in San Ramon; you'll also be helping yourself.
Here are some of the rewards that await you:
Receive the maximum tax deduction in the next tax season.
We'll handle all the paperwork for you.
You'll get our free and convenient car removal service.
Save yourself from the hassles associated with selling a used car yourself.
Experience the priceless satisfaction of doing a life-saving charitable act.
Be a Giver of Hope Today!
Your vehicle donation will touch people's lives in ways that you could never imagine. Take part in our San Ramon, CA car donations program and help the suffering victims of breast cancer in your city. Call Breast Cancer Car Donations at 866-540-5069 or fill out our secure online donation form now!
or Call Us Now at 866-540-5069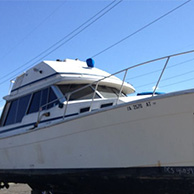 Excellent customer service!