Escondido, California Car Donations
Donate Your Vehicle and Save Lives!
Escondido, California Car Donations: Help Save Lives While Getting Rid of an Old Vehicle
Making Escondido, California car donations is just as simple as 1-2-3 and yet it immensely creates an impact on someone else's life. In a world where breast cancer has dismally plagued every corner of the world, it's easy to say, "I wish there was something I could do."
Well, guess what? There is something you can do! If you're itching to have that run-down, rusty old clunker out of your backyard, then giving it away for the benefit of the residents of Escondido would be the best decision you could ever make.
Breast Cancer in Escondido
Do you know that breast cancer is highly prevalent in Escondido, California? In the entire Golden State, about 27,980 cases of breast cancer have been noted as of September 2017. In the city of Escondido itself, breast cancer remains one of the most common kinds of cancer that people get diagnosed with.
So, now that you have the opportunity to make a difference and it only takes one old clunker to do so, would you want to pass up on that chance? Donate your clunker to Breast Cancer Car Donations by way of our Escondido, California car donations program and be somebody's hero.
Your Donation Benefits
There are countless reasons why one should make a car donation.  The two obvious ones are:
The warm, fuzzy feeling you get knowing that you've helped your corner of the world to be a little better
After ages and ages of thinking about it, you're finally getting rid of your unwanted vehicle.
Let's check out the other good stuff you're going to enjoy for your Escondido, California car donations:
You'll go through the easiest and fastest car donation process!
We guarantee that you won't spend more than five minutes to get your donation processed. We value our donors' generosity that's why we intentionally made our donation process as quick and painless as possible.
One good thing about donating to us is that you don't have to pay a single dime for towing services. We want your giving experience to be as hassle-free and as convenient as it can possibly be.
No more car insurance liabilities!
From the day of pickup, our insurance coverage immediately applies to your donated vehicle. You won't be liable for it from then on.
We'll handle all the paperwork for you!
We know how stressful handling paperwork could be for you, that's why we'll cover this part for you. Allow us to handle everything from title transfer to tax-deductible receipt issuance.
Because we work with certified 501(c)3 nonprofit organizations, your donation will qualify you for a top tax deduction!
Have a clutter-free garage!
Who doesn't love extra space in the garage? Finally, you could do what you've always wanted to do with that extra room that your preloved vehicle occupied for years!
No need to go through the hassles of selling!
Selling a car that is an automotive equivalent of a baby boomer could really be stressful and challenging. If you get it sold after sacrificing so much time, effort and money on advertising, negotiating with potential buyers, etc., you'd be lucky to walk away with half the price you were hoping to get.
Quit paying for maintenance and repairs!
You can save all that money that was intended for maintenance and repair costs if you donate your car to our Escondido, California car donations program.
Our Fast and Easy Donation Process
The entire Escondido, California car donations process is unbelievably simple. All you have to do is to follow these three easy steps:
We are very easy to communicate with. You can either fill out our online donation form or you can give us a call at 866-540-5069. You just have to give us a quick rundown of a few basic details about your vehicle like its make and model, year, and overall condition. We'll also need your contact details.
Soon after our receipt of your request, a professional local towing company will give you a call to set up an appointment for the picking up of your vehicle. Because we value your convenience, you will be the one to pick the date and time, and you don't even need to be present during pick-up.
Be ready for your IRS tax-deductible receipt.
Once your donated vehicle is sold, a receipt for your tax deduction will be sent to you via mail. This deduction can be applied for the tax year from when you have made your donation up until the beginning of the next year. The amount will also depend on the value of the vehicle.
Based on IRS rules, if your car sells for less than $500, you can either claim the amount of which the car was sold for or the car's fair market value up to $500. If, on the other hand, it sells for more than $500, your only option is to claim the exact selling price.
You Can Donate Other Types of Vehicles!
Making Escondido, California car donations isn't restricted to just cars alone. In fact, we have a wide array of accepted vehicle types – from simple sedans to camper vans to trucks and even down to watercraft! We only require your proof of ownership so we could sell the vehicle at auction.
Title issues? Don't worry! Out title clerks will happily assist you once you give us a call.
We gladly accept multiple Escondido, California car donations! So, if you've got more than one car you'd want to part ways with, we can easily process your donations. Here's a list of vehicles that we usually accept:
Cars: cars, vans, SUVs, trucks, motorcycles, buses, pickups,
Boats: sailboats, motorboats, fishing boats, yachts, pontoon boats, houseboats, personal watercraft (like jet skis)
RVs: recreational vehicles, motorhomes, campers, travel trailers, pop-up trailers, 5-wheelers
Specialty vehicles: ATVs, snowmobiles, motorized wheelchairs, riding lawn mowers, tractors, farm equipment.
It's Time to Kiss Your Clunker Goodbye!
People who are going through their breast cancer journey will get a second chance on life when you donate your old and unwanted car. Let's help them improve breast cancer survival rates in Escondido. Donate your car today!
Contact us now at 866-540-5069 and get free towing services for your Escondido, California car donations!
or Call Us Now at 866-540-5069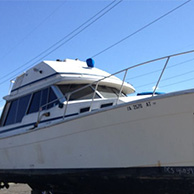 Excellent customer service!