Maryland Car Donations
Donate Your Vehicle & Transform Lives!
Help Us Fight Breast Cancer with Your Vehicle Donation
Making car donations in Maryland means more than just freeing yourself from the burden of paying insurance and maintaining an unwanted automobile. As a matter of fact, you are actually helping save the lives of women fighting breast cancer. Believe it or not, your old car can be a life-saving tool for these women, as well as their loved ones.
Instead of going through the hassles of selling your car, why not just put it to good use by donating it to Breast Cancer Car Donations? By collaborating with trusted breast cancer nonprofit charities, we are exploring ways to find a cure for the dreaded disease. You can have a role to play in beating breast cancer and supporting these strong-willed women battling the disease if you choose to work with us.
An act as simple as making Maryland car donations can go a long way in helping breast cancer fighters and their families. Your old SUV or scooter can be a source of funding for the research, treatment, and prevention of breast cancer. You'll never know how many lives your vehicle donation can be saving in the years to come.
Enjoy the Convenience of Our Donation Process
In your search for charities that accept car donations in the state, you have to consider choosing the one that provides you a simple yet efficient donation process. This is why Breast Cancer Car Donations offers a donation process that doesn't require any form of paperwork and payment. You'll only need to let us know that you're ready to contribute to Maryland car donations, and the rest is up to us.
To give you the whole idea of our process for donating a car in MD, here's a quick step-by-step guide:
You contact us either by giving us a call or filling out our online form. Provide us a few details about your car's make and model. A date and time for your vehicle pickup will be arranged.

A tow truck arrives at your place to haul off your car. No need for you to be around. No need for you to pay either.

We put your car up for auction. Proceeds will be used to fund nonprofits that specialize in breast cancer research.

You receive a tax receipt from us. With this, you can now cancel your car's registration and insurance.
And that's everything you need to know before taking part in our Maryland car donations program! If you have some more questions, just contact us! You can also scan through our list of frequently asked questions here.
Whether you have a tractor that you no longer find useful or a van that's been sitting idly in your garage for almost a year, please feel free to hand the car, van, motorcycle or boat donation over to us. We'd love to have it on board our Maryland car donations program.
Here at Breast Cancer Car Donations, almost all types of vehicles are acceptable, including those that are no longer running. Because a tow truck will be hauling off your vehicle, you don't need to worry about your car being in a state of disrepair. Donate your junk car or give us an old RV donation. We're glad to take it.
Among the vehicles that we typically take as donations are cars, motorcycles, boats, buses, snowmobiles, jet skis, and trucks. We also accept specialty vehicles such as motorized wheelchairs and farm equipment. And of course, we are more than willing to take multiple vehicle donations.
In case you have reservations about your vehicle's condition or qualification for our Maryland car donations program, just give us a call and tell us everything about your concerns. We'll be glad to take a look at your automobile.
Perks of Working with Breast Cancer Car Donations
Do you want to know why it's a good idea to participate in Breast Cancer Car Donations? Other than the fact that you won't be going through a difficult donation process, you also get to enjoy several benefits when you work with us.
With your Maryland car donations, be sure to expect these benefits:
A possibility for a huge tax deduction
Free towing service at your own convenience
More room for your garage or driveway
No need to spend for your car's insurance and maintenance
No need to advertise or look for potential buyers
No need to deal with paperwork
Of course, the best part of participating in Maryland car donations is knowing that you're about to make a difference in the lives of the patients and their families.
Do you think it's time for you to make a difference in the lives of others? Support breast cancer patients and show them that you truly care. Your vehicle donation really matters to them.
Make a Maryland car donation with us today. Call us at 866-540-5069.
Donate a Car to Maryland Breast Cancer Nonprofits Today!
Looking for more information about donating in a particular area of Maryland? Click on one of the cities closest to you from the list below.
or Call Us Now at 866-540-5069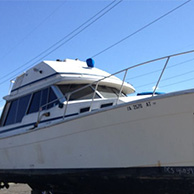 Excellent customer service!