Glenmont, Maryland Car Donations
Donate Your Vehicle and Save Lives!
Give Breast Cancer Victims the Weapon to Fight the Disease Through Glenmont, Maryland Car Donations
If you want to dispose of your rundown car that's just gathering dust in your garage, your best option is not to sell, trade or dump it in the junkyard but to donate it instead to our Glenmont, Maryland car donations program.
The reason for this is that donating your car to us at Breast Cancer Car Donations is the fastest and most convenient way to get rid of such a vehicle. You'll also have the opportunity to bring out the best in you by making a difference in the lives of those who have been stricken with breast cancer.
What We're Doing to Fight Breast Cancer
We at Breast Cancer Car Donations work in partnership with two IRS-certified 501(c)3 non-profit organizations—the American Breast Cancer Foundation (ABCF) and Women Involved In Nurturing, Giving, Sharing, Inc. (WINGS). These two nonprofits share our advocacy of bringing down the number of breast cancer cases and helping victims of the deadly disease.
We operate vehicle donation fundraisers, such as our Glenmont, Maryland car donations program, to raise funds to sustain, develop, and improve the comprehensive breast health services that our charity partners provide in all target communities. These services include:
Providing financial assistance to needy breast cancer patients to help them pay for their treatment including surgery, oncology services, hospital fees, and outpatient medication;
Providing individuals easy access to health facilities, clinics, and hospitals that provide breast cancer screening, diagnosis, and treatment;
Raising public awareness on the signs and symptoms of breast cancer to promote early detection;
Supporting breast cancer research to find new and better ways to prevent, detect, manage, and treat the disease with the ultimate objective of finding a cure for it.
The Benefits You'll Get for Your Car Donation
When you take part in our Glenmont, Maryland car donations program, you will not only be helping save the lives of women grappling with breast cancer, you'll also be doing yourself a big favor. For your display of magnanimity and for supporting our cause, you'll entitle yourself to receive a set of rewards. Here are some of them:
You will receive a maximized tax deduction since we will sell your vehicle in the best auction house in the city where it can fetch its highest possible price.
Our donation process is easy and straightforward. Just one phone call and you're done!
Our services, including the towing of your car, are free. You won't have to spend a single dime.
Save money since you don't have to spend any more for your car's repairs, maintenance, registration, and insurance coverage.
You avoid the hassle and the waste of time, effort, and money in trying to sell your car.
You get to savor the joy of knowing that your car donation will save the lives of breast cancer patients.
Our Quick, Simple, and Hassle-Free Car Donation Process
We at Breast Cancer Car Donations take pride in our fast, easy, and most convenient Glenmont, Maryland car donations process that's guaranteed to give our donors the best giving experience they could ever have. You can become the hero that helped save the lives of a number of breast cancer patients by following these three simple steps:
Let us know your intent to donate. We also need to know a few basic details about the car you're donating such as its make and model, year, current mileage, VIN, general condition, and title availability.
Schedule your vehicle's pickup.
Tell us your preferred time, date, and place for your car's pickup. We'll then arrange for a professional towing company to get the job done. Before they haul off your car, they'll hand you a towing receipt that releases from all liabilities on your car. This receipt gives you the right to cancel your car registration and insurance coverage.
Receive your tax-deductible receipt.
We proceed with the selling of your car through auction. Within 30 days after the sale of your car, expect to receive from us your 100-percent tax-deductible sales receipt via mail. You can use this to claim your tax deduction based on the indicated amount in the receipt when you file your itemized federal income tax return for the next tax-filing season.
The Types of Vehicles You Can Donate
Unlike other car donation fundraisers, ours at Breast Cancer Car Donations accept nearly all types of vehicles. As long as the vehicles you're donating come with proof of ownership, we'll accept them—even if they're not in good running condition. If you've lost your vehicle's title, no worries: We can help you obtain a replacement title quickly.
There's also no limit as to the number of vehicles you want to donate at one time. We greatly appreciate multiple car donations since they mean more lifelines extended to breast cancer victims.
Here's a list of vehicles that we commonly accept in our Glenmont, Maryland car donations program:
General vehicles such as cars, vans, trucks, SUVs, trucks, pickups, and motorcycles
Recreational vehicles such as RVs, campers, 5th wheelers, recreational vehicles, motorhomes, pop-up trailers
Specialty vehicles such as ATVs, riding lawnmowers, snowmobiles, motorized wheelchairs, golf carts, tractors, and farm equipment
Fleet vehicles such as buses, passenger vans, cargo vans
Watercraft such as yachts, motorboats, fishing boats, pontoon boats, jet skis
Non-commercial aircraft such as private jets, planes, and helicopters
Donate and Help Save Lives!
When you donate a vehicle to Breast Cancer Car Donations, you'll be giving breast cancer victims the weapon to fight and annihilate the disease. Contact us at 866-540-5069 and get started with your Glenmont, Maryland car donations!
or Call Us Now at 866-540-5069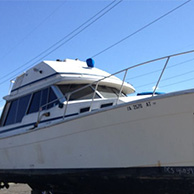 Excellent customer service!