Takoma Park, Maryland Car Donations
Donate Your Vehicle and Save Lives!
Takoma Park, Maryland Car Donations: Let Breast Cancer Patients Know They're Not Alone in Their Plight
Did you know that you can be a hero to thousands of breast cancer victims in the country by just taking part in our Takoma Park, Maryland car donations program? Breast Cancer Car Donations will use your donation as means to generate funds to support women who are fighting for their lives against the dreaded disease.
If you have any vehicle that you no longer use, you might as well hand it over to us. By doing so, your vehicle becomes a source of funding for our reputable nonprofit organization partners, enabling them to sustain and expand their various programs that provide essential breast health services to uninsured and underserved women needing such services.
These services include:
Providing financial assistance to financially struggling breast cancer patients to help them pay for their treatment including surgery, oncology services, hospital fees, and outpatient medication;
Providing individuals easy access to health facilities, clinics, and hospitals that provide breast cancer screening, diagnosis, and treatment;
Raising public awareness on the signs and symptoms of breast cancer to promote early detection;
Supporting breast cancer research to find new and better ways to prevent, detect, manage, and treat the disease with the ultimate objective of finding a cure for it.
Our Fast and Efficient Car Donation Process
When you decide to work with Breast Cancer Car Donations, you won't stress yourself over any tasks involved in the donation process. As a matter of fact, we won't let you do anything at all after you begin the process. Just count on us to handle all the required paperwork and the towing of your car!
Here is a guide to our fast and efficient three-step car donations process in the area:
Tell us key details about the car you're donating such as its make and model, year, VIN, general condition, and title availability. Provide us also with your contact information
Second, we haul away your car for free.
We will set a schedule your car's pickup at a date, time, and place most convenient to you. We'll then arrange for a professional towing company to do the job. The company's crew will give you a towing receipt that will release you from all liabilities on your car. This means you can now cancel and stop paying for your car's registration and insurance coverage.
Third, we sell your car at auction and send you your tax deduction receipt.
We'll take your car to one of the best auction houses in your city. Within 30 days after your car gets sold, we will send you by mail your tax-deductible sale receipt that shows your car's selling price. If your car was sold for more than $500, you can claim that exact amount as your tax deduction. If $500 or below, you have the option to base your tax deduction on your car's fair market value not exceeding $500 if the latter is higher than its selling price.
If you have questions about us, our donation process or anything in particular, don't hesitate to call us at 866-540-5069.
Why Collaborate with Breast Cancer Car Donations?
There are tons of benefits you'll enjoy when you join our Takoma Park, Maryland car donations fundraiser. Here are some of them:
Get maximized tax deduction since we'll be selling your car for its top value.
Save plenty of money since you no longer have to pay for your car's repairs, maintenance, insurance, and registration.
Have your car towed for free.
Experience a donation process without the burden of handling a single paperwork
Avoid the hassles of trying to advertise or sell your car
Give more room for your parkway or garage
Experience the pleasure of knowing that your car donation will make a difference in the lives of breast cancer patients and their loved ones.
The Vehicle Types We Accept
At Breast Cancer Car Donations, we accept almost all types of vehicles and those that are several years old or and don't run well anymore.
The only vehicles we cannot process are those that have been abandoned and without titles or proof ownership. We cannot sell vehicles without titles. However, if you've lost the title of your car, no need to worry since we can help you find a replacement title quickly, so you can still donate that car.
We also cannot accept severely damaged vehicles whose value is less than the cost of towing them.
Here is a partial list of the vehicle types we accept in our Takoma Park, Maryland car donations program:
Cars
Vans or minivans
Trucks
Motorcycles
RVs
Toy haulers
Snowmobiles
Golf carts
Farm equipment
Boats
Jet skis
Yachts
Non-commercial airplanes
Please check our Vehicles Accepted page for more details.
Take a Stand against Breast Cancer Today
Give your old car a new and meaningful purpose by donating it to us at Breast Cancer Car Donations. Let breast cancer-afflicted women and their families know that they're not alone in their plight and that there's still hope. Contact us at 866-540-5069 and get started with your Takoma Park, Maryland car donations!
or Call Us Now at 866-540-5069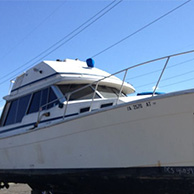 Excellent customer service!