College Park, Maryland Car Donations
Donate Your Vehicle and Save Lives!
College Park, Maryland Car Donations: An Effective Way to Fight Breast Cancer
Do you know that you can help save lives by participating in our College Park, Maryland car donations program? Are you aware that donating a car to us at Breast Cancer Car Donations is an effective way to fight breast cancer? Indeed it is, and we'd like to show you why.
Breast cancer is known as the second most common form of cancer in the United States next to skin cancer. It is also the deadliest cancer for women next to lung cancer.
Based on the estimate by the National Cancer Institute, the United States will see 266,120 new cases of breast cancer this 2018, constituting 15.3 percent of all new cancer cases.
When an individual receives a breast cancer diagnosis, a sudden frightening feeling overwhelms the person. All concerns regarding treatment and the cost needed to keep the patient alive are brought to the surface with a sense of dread.
Fortunately, through our partnership with well-established and breast cancer-focused nonprofit organizations, breast cancer patients, and their families can get ample support, enabling the patients to get free diagnostic services, state-of-the-art screening, as well as treatment services, education and wellness programs, and multidisciplinary care.
All these are made possible by the generosity of thousands of Americans who have decided to join our worthy cause by donating their vehicles to us.
Benefits for Car Donors, Too
When you give away your car to our car donations program in the area, you will not simply be providing assistance to breast cancer patients; you'll also be helping yourself since you'll get to enjoy a number of benefits from us. Here are some of them:
When you donate an old car to us at Breast Cancer Car Donations, you do not have to suffer the hassles and irritation of dealing with prospective buyers.
Experience the wonderful feeling of donating to a noble cause.
The most significant aspect of donating to charity is that you are given the opportunity to give away something for a philanthropic cause while obtaining massive benefits at the same time. You can be sure that the proceeds from your car donation will be used to fight breast cancer and support its victims.
In many cases, car donors get to obtain huge tax deductions approximating their vehicles' fair market value. We are able to do this by refurbishing your vehicle before selling them to the best auction house in our nationwide network.
Car donations are a lot more secure and less demanding than selling the vehicle yourself.
When you give away a car or truck, a licensed towing company will pick up your vehicle with your convenience in mind since you'll be the one to set the date, time, and place of pickup.
You don't spend for anything in donating a vehicle to us.
We handle everything for you. The towing of your vehicle is absolutely free.
No more unnecessary expenses.
By giving your old vehicle to us, you free yourself from overpriced repairs as well as payments for your car maintenance, registration, and insurance coverage.
How Our Car Donations Process Works
If you're ready to give away your old car vehicle to our College Park, Maryland car donations program, we've made everything easy for you. Our car donation process consists of three quick and easy steps:
First:
Contact us by calling or completing our online donation form and tell us vital information related to the vehicle you're donating. This process will only take approximately 10 minutes of your time.
Second:
Let us get your car. Tell us the best date and time for us to take your car and also where we can pick it up. A licensed towing company in your area will haul off your donated vehicle without charging you anything. You will receive a donation receipt, a document that relieves you from any liabilities on your vehicle and gives you the right to cancel your car registration and insurance coverage and stop paying for them. The receipt is also a requirement for the processing of your top tax deductions.
Third:
Within 30 days after your car is sold at auction, we will mail to you your vehicle's 100-percent tax-deductible sales receipt. You can then use the receipt to support your tax deduction claim when you file your itemized federal tax return for the next tax season.
We assure you that all the funds arising from your donation will be passed on to our two IRS-certified 501(C)3 nonprofit organization partners — the American Breast Cancer Foundation (ABCF) and Women Involved In Nurturing, Giving, Sharing, Inc. (WINGS). These two nonprofits will use the funding to sustain and expand their operations and services for the benefit of all who need them, particularly the underprivileged and uninsured.
Join the Fight against Breast Cancer
Contact us at 866-540-5069 if you have any questions in mind. You can donate not just your old and already unwanted car but also other vehicles such as trucks, vans, motorcycles, pickups, SUVs, buses, motorhomes, ATVs, snowmobiles, motorized wheelchairs, riding lawn mowers, tractors, farm equipment, boats, and even non-commercial airplanes
Join the fight against breast cancer by taking part in our College Park, Maryland car donations program. Donate today!
or Call Us Now at 866-540-5069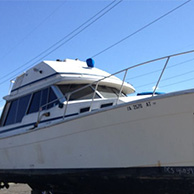 Excellent customer service!