Hyattsville, Maryland Car Donations
Donate Your Vehicle in Hyattsville, Maryland & Help Save Lives!
Donate Your Vehicle in Hyattsville, Maryland & Help Save Lives!
Cancer is the second most common cause of death in the US, exceeded only by heart disease, and accounts for nearly 1 of every 4 deaths. That is why Breast Cancer Car Donations is dedicated to funding the best Breast Cancer nonprofits that specialize in research and treatment of Breast Cancer, as well as, those that deliver personal and family counseling, food, housing, and essential access to medical care.
Individuals like YOU can make a difference in this devastating disease and together we can transform lives. Through your Hyattsville, MD car donation, you can help support and fund research and treatment to those battling Breast Cancer.
Auto Donation in Hyattsville, Maryland
At Breast Cancer Car Donations, we simplify auto donations in the area. When you call us or fill out the below online form to donate your car to charity, we take it from there and expedite the rest. We accept a wide variety of vehicles for donation, including cars, motorcycles, boats and RVs. 
Take the first simple step and call to schedule a pick-up and donate your car! Your vehicle donation in Hyattsville can make a difference in the lives of those fighting against Breast Cancer, as well as, provide funding for future research and treatment.
Free Pickup and Towing
We will arrange a pickup time that's convenient for you – not to mention pickup and towing is completely free for you. In a few days, you will finally be rid of that old auto or other vehicle that's been taking up space and costing you insurance and registration fees.
You can also feel a sense of accomplishment. Your car donation is helping those fighting this deadly disease. The cost of repairing or getting rid of an old vehicle can be stressful. Let us take on that burden. A vehicle donation in Hyattsville, Maryland saves time and trouble.
When you make a Hyattsville charitable car donation or other motor vehicle you receive a tax deduction and you contribute to our partnered Breast Cancer nonprofit organizations that provide vital services and research. Many benefit from your vehicle donation in Hyattsville, Maryland.
Before attempting to donate your vehicle and drop off at one of our locations, please contact us and schedule a time. Let us simplify the car donation process. Call Breast Cancer Car Donation Hyattsville today at 866-540-5069 or complete the simple online form below and our car donation program will take care of the rest!
Learn More About Hyattsville
Located just outside of Washington, D.C., Hyattsville has undergone a lot of changes since its incorporation in 1886. Although it still boasts a historic district featuring many Victorian houses dating from the end of the 19th century, it also has experienced a revival within the last few decades. 
In addition to the development of an arts district in the downtown, the community has attracted numerous businesses and residential developments that are breathing life into the area. For these reasons and more, Hyattsville remains one of the Washington, D.C. metropolitan area's most vibrant and exciting communities. 
Breast Cancer Car Donations: Hyattsville, Maryland

5500 Lafayette Place
Hyattsville, MD 20781
Phone: (866) 540-5069
or Call Us Now at 866-540-5069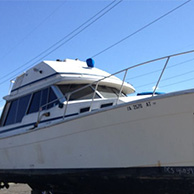 Excellent customer service!