Jessup, Maryland Car Donations
Donate Your Vehicle and Save Lives!
Jessup, Maryland Car Donations Help Bring Breast Cancer Numbers Down
You know that it's time for you to participate in our Jessup, Maryland car donations program when you're beginning to spend a fortune on maintenance and repairs for a rusty clunker that you don't even intend to keep for a long time. Seriously, would you really want that old piece of junk to suck the life right out of your finances if you knew that you could get rid of it for free and save lives in the process when you simply donate it to us at Breast Cancer Car Donations?
Why We Need to Stop Breast Cancer from Claiming More Lives
To say that breast cancer isn't a rare disease is a major understatement. According to the National Breast Cancer Foundation, Inc., breast cancer is now the most common type of cancer that occurs in women in the United States. It's also the second leading cause of cancer deaths among American women.
Breastcancer.org reports that based on statistics, the projected number of new cases of invasive breast cancer to be diagnosed in women in the U.S. this 2018 will be about 266,120. Do you know that breast cancer affects one in every eight women and that every 13 minutes, a woman loses her life to breast cancer?
The point is, breast cancer can hit anyone at any time. Instead of the usual "hang-in-there-you'll-get-through-this" type of sincere attempt at encouraging a person who just got diagnosed with breast cancer, why not do something that actually does something to help?
What We Can Do to Fight Breast Cancer
When we hear about a person who just found out that she has breast cancer, we feel sorry for her and deep down, we hope to God that the same thing won't happen to us or to any of our loved ones. We can do better than this.
With the help of Breast Cancer Car Donations that sets up and operates fundraisers such as Jessup, Maryland car donations, two of the country's well-known certified 501(c)3 nonprofit organizations have been providing comprehensive breast health services all over the country that are customized according to an individual's need. These services in the area include:
Financial assistance for ultrasounds, mammograms and lab work;
Comprehensive and cost-free breast cancer treatment such as chemotherapy, surgery, radiation, labs and doctor visits;
Follow-up care (annual mammogram, labs and doctor visits) for five years after remission;
Information campaigns about breast cancer screening, diagnosis, and treatment;
Distribution of Newly Diagnosed Patient Kits containing all the basic facts about breast cancer and other useful items such as encouraging videos of breast cancer patients and handwritten notes made by survivors, resource lists for wigs, prosthesis/bra, and lymphedema garments.
Once you decide to take part in Jessup, Maryland car donations fundraiser, things will never be the same again – for you and for those who are going through their breast cancer journey. If you want to touch thousands of lives through this humanitarian cause, we encourage you to give your unwanted car to us at Breast Cancer Car Donations by contacting us at 866-540-5069 today.
We Accept Almost All Types of Vehicles!
Feel free to donate any type of vehicle that you want to part ways with. Breast Cancer Car Donations accepts not only cars but also trucks, buses, vans, tractors, motorhomes, motorcycles, SUVs, ATVs, jet skis, snowmobiles, motorized wheelchairs, riding lawnmowers, helicopters, airplanes, boats, and a whole lot more! Multiple donations are welcome, so don't hesitate to donate fleet vehicles as well!
How You Can Donate Your Vehicle
With our quick and painless Jessup, Maryland car donations process, you can be someone's hero in a matter of minutes! Here are the three simple steps in the process:
Let us know that you want to donate!
Here's the part where you fill us in with your contact details and your vehicle's year, make, model, VIN, running condition, title availability as well as its location for pickup. You can do this by calling us at 866-540-5069 or filling out our online donation form.
Schedule your speedy and FREE pickup!
The moment we verify the information you gave us, we'd arrange for a professional towing company in your area to haul your car away for free. On the same day, they will hand you a towing receipt that you could use to legally cancel your car's insurance and registration.
Receive your IRS tax-deductible receipt!
We'll send you your IRS tax-deductible sales receipt by mail within 30 days after your donated vehicle gets sold at auction. You can itemize your deductions using this document to claim the tax write-off that you've been hoping to get.
Taking Part in Jessup, Maryland Car Donations Benefits You, Too!
A generous person always has his share of rewards. To give you a sneak peek of the perks you'll be getting for your donation, check these out:
Enjoy pickup and towing services that are absolutely FREE!
Have that extra storage space in your garage!
We'll handle all the paperwork from the transfer of ownership to processing the issuance of your tax-deductible receipt!
You can say goodbye to extra costs for car repairs, insurance, registration, bodywork.
What Are You Waiting For?
Join Jessup, Maryland car donations today by calling us at 866-540-5069 to enjoy those benefits while saving lives!
or Call Us Now at 866-540-5069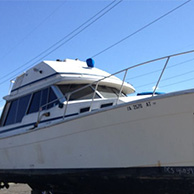 Excellent customer service!