Wheaton, Maryland Car Donations
Donate Your Vehicle and Save Lives!
Help Save Lives of Breast Cancer Patients Through Wheaton, Maryland Car Donations
You can help save the lives of your fellow Americans afflicted with breast cancer by simply getting rid of an unwanted car that's just taking space in your garage.
When you donate that vehicle to us at Breast Cancer Car Donations through our Wheaton, Maryland car donations program, you will help provide the funds that our nonprofit organization partners will use to enable vital life-sustaining assistance to reach those who are suffering from breast cancer and do not have the financial resources to pay for their medical needs.
We operate our various vehicle donation programs in support of our nonprofit partners: the American Breast Cancer Foundation (ABCF) and Women Involved In Nurturing, Giving, Sharing, Inc. (WINGS). These two nonprofits provide comprehensive breast health services all over the country. These services include:
Providing financial assistance to aid in the screening, diagnosis, and treatment of women who are uninsured and underserved;
Establishing and improving links and referral systems that allow individuals free access to local breast health resources, services, and information that are customized according to their needs;
Raising public awareness on the nature of breast cancer, concentrating on disease prevention through early detection.
If you have been thinking about donating your old car or truck but are in doubt of the reputation of the institution, it's about time to remove all your doubts! We at Breast Cancer Car Donations have been operating for more than 20 years now and have helped countless breast cancer patients in fighting off the disease and regaining their good health.
What You'll Get from Your Car Donation
We at Breast Cancer Car Donations take care not only of our nonprofit partners and our breast cancer beneficiaries but also our donors. We do not want you to go empty-handed when you participate in our car donations program in the area. As a token of our appreciation for your generosity, expect to receive these perks:
Donating your car qualifies you for a top tax deduction since your donation will go to IRS-certified 501(c)3 nonprofits.
Get fast pickup and towing services for free.
We will pick up your vehicle at no cost to you and as quickly as 24 to 48 hours after you contact us to make your donation.
Regain garage space and get rid of the vehicle you no longer need.
Donating that vehicle stuck in your garage will give you that extra space you've always wanted.
Free yourself from the burden of keeping a vehicle you no longer need.
When you donate your old shabby car, you actually save money since you no longer have to pay for car repairs, maintenance, registration, and insurance.
The most rewarding part of donating a car to us at Breast Cancer Car Donations is knowing that you helped fund a worthy cause – one meant to save people's lives.
How to Join Wheaton, Maryland Car Donations
If you want to get rid of an unwanted vehicle in your garage as quickly as possible, so do we. That's why we purposely made our Wheaton, Maryland car donations process as easy, as quick, and as convenient as possible. We want you to have the best giving experience with us.
It only takes a few minutes to save the lives of breast cancer victims. Here's a guide to our three-step car donation process:
Let us know you want to donate.
You can call us at 866-540-5069 or fill out our online donation form. We'll need to know your contact information and your vehicle's year, make, model, mileage, VIN, general condition, and title availability.
Schedule your fast and free pickup.
We'll coordinate with a professional towing company in your area after you give us your vehicle's location and your preferred date and time for pickup. You don't have to pay for the towing service. Before the truck tows your vehicle, the towing company will give you a towing receipt that releases you from all liabilities on your donated car. Keep the receipt since you may need it for tax purposes.
Check your mail for your tax-deductible receipt.
Within 30 days after we auction off your vehicle, you'll receive your 100-percent tax-deductible sales receipt. You'll need this in claiming your tax deduction when you file your itemized federal income tax return for the next tax-filing season.
The Types of Vehicles We Accept for Donation
Breast Cancer Car Donations accepts almost all types of motor vehicles and even boats and planes! On a case-by-case basis, we accept even vehicles that have not been used for a long time. We only require our donors to present proof of ownership so we could sell their vehicles at auction.
Should you have any title issues such as a lost title or a title in deceased person's name, our title clerks can quickly help you resolve your concerns.
We also welcome multiple Wheaton, Maryland car donations.
Here's a list of vehicle types we accept:
General vehicles: cars, vans, trucks, SUVs, trucks, pickups, and motorcycles
Recreational vehicles: RVs, campers, 5th wheelers, recreational vehicles, motorhomes, pop-up trailers Specialty vehicles: ATVs, riding lawnmowers, snowmobiles, motorized wheelchairs, golf carts, tractors, and farm equipment
Fleet vehicles: buses, passenger vans, cargo vans
Watercraft: yachts, motorboats, fishing boats, pontoon boats, jet skis
Aircraft: private jets, planes, and helicopters
Donate and Save Lives!
We can assure you that all the funding arising from your donation will be used for the benefit of breast cancer patients. If you're ready to make your donation, or if you have questions in your mind, contact us now at 866-540-5069. Take part in our Wheaton, Maryland car donations program and get to save some lives!
or Call Us Now at 866-540-5069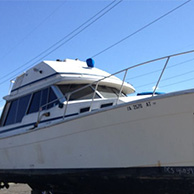 Excellent customer service!