New York Car Donations
Help Save Lives in New York With Your Vehicle Donation!
Donate a Car in NY to Breast Cancer Car Donations
When you donate a car in New York to Breast Cancer, you support vital nonprofits that battle the disease and help support hurting families. In other words, that same vehicle that you no longer need or want becomes a powerful weapon in the war against cancer.
At Breast Cancer Car Donations, we take the proceeds of each car, truck or boat donation and use them to support organizations that pursue prevention, screening, diagnosis, treatment, and/or cures for cancer. Whether you want to donate a junk car or bring in a perfectly good RV donation, know that every gift helps.
Car donations help fuel the initiatives led by cancer-fighting nonprofits. Learn more about how to donate a vehicle to Breast Cancer in the community below.
What Cars Qualify?
The good news is, we take almost anything. Whether you have a car, truck, van, minivan, RV, boat, motorcycle, or airplane, if you want to make a vehicle donation in New York, all you have to do is get in touch with us.
Whether you're looking to donate a snowmobile or a modern car, donating it to Breast Cancer Car Donations means donating it to an organization that uses it for good. Because we come to you and haul away your vehicle, it doesn't matter if it's currently in working condition. Every donation helps.
How to Donate a Car to Breast Cancer in NY
What's great about making a car donation to Breast Cancer Car Donations is that the process is simple: Get in touch with us to say you're ready to donate, and we handle the rest. We pick up your vehicle at no cost to you and use it to fund programs making a difference in the field. We'll mail you a tax receipt, and you'll know your donation is going to good use.
Why Donate to Breast Cancer Car Donations?
Working with our organization means enjoying a variety of benefits. For one thing, you experience a donation process that makes everything easy, as stated above.
Additionally, here are some of the biggest perks of donating:
Getting rid of a vehicle you no longer need
No longer needing to store, insure or care for that vehicle
Having your vehicle towed away at no cost
The joy that comes from knowing your donation makes a difference to hurting families
What Your Donation Does
Chances are, you already know someone who has faced Breast Cancer, so, the good news is, when you make a car donation to the cause, you support people who face the exact same challenges you or your loved ones know so well. We work with some of the best nonprofits in the industry that are dedicated to tirelessly working against Breast Cancer. That means your donation goes straight toward the people who can help.
Are you ready to make a car donation here in New York? Starting the process is easy. Contact us today to learn more.
Donate a Car to New York Breast Cancer Nonprofits Today!
Looking for more information about donating in a particular area of New York? Click on one of the cities closest to you from the list below.
or Call Us Now at 866-540-5069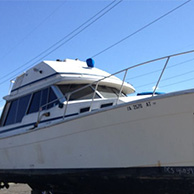 Excellent customer service!