Bronx, New York Car Donations
Donate Your Vehicle and Save Lives!
Join Bronx, New York Car Donations to Fight Breast Cancer!
How many times has your clapped-out vehicle broken down on you these past few months? If the trips you make to the shop are becoming more frequent and you're tired of sinking your money into repairs, consider turning over that vehicle to us at Breast Cancer Car Donations through our Bronx, New York car donations program today. When you do so, you'll turn a money pit on wheels into a powerful instrument of hope for those individuals struggling with breast cancer in your community. At the same time, you'll experience the quickest, most convenient and hassle-free way of getting that clunker off your hands.
Why We're Here in the Bronx
The Bronx – what's not to love about it? Aside from being New York City's mosaic of ethnic diversity that's bustling with culture, music, and dancing, the Bronx also has more than 25% of the city's total municipal parkland acreage.
According to the New York State Cancer Registry, in 2016, there were 861 breast cancer cases with 252 deaths in the Bronx, the fifth-largest county in New York with a population of over 1.4 million.
We at Breast Cancer Car Donations operate and manage vehicle donation programs in various cities and towns throughout the country to add to the financial muscle of our IRS-certified 501(c)3 nonprofit partners. These nonprofits relentlessly attack breast cancer from every angle through their life-saving programs. Their ultimate goal is to provide low-cost or no-cost breast cancer screening, diagnosis, and treatment services to socio-economically disadvantaged individuals in the country.
With your vehicle donation to us, you'll help improve the availability, accessibility, acceptability, and utilization of comprehensive breast health services among underserved and uninsured individuals who are least likely to obtain them otherwise.
How You Can Join Bronx, New York Car Donations
Did you know that it takes just a little time to do a whole lot of good in your local community? In just a matter of minutes, the car that you no longer need or want can become a powerful weapon in the battle against breast cancer. When you follow these steps, you'll be helping save the lives of breast cancer sufferers in your local area:
Fill out our donation form on this website. You can also choose to donate your clunker over the phone by calling us at 866-540-5069. We'll ask a couple of questions about the vehicle you're donating such as its year, make, model, mileage, etc.
STEP 2: Schedule your FREE car removal.
We'll get in touch with you as soon as we verify the information you provided. We'll then ask about your preferred time and day for the pickup and your car's pickup location. We'll arrange with a licensed towing company to collect your donation for FREE. The driver will hand you a towing receipt before hauling off your vehicle. The receipt will release you from all liabilities on your vehicle from that point onward. You can then cancel your vehicle's DMV registration and insurance coverage.
STEP 3: Receive your tax receipt by mail.
After we thoroughly assess your donation, we'll coordinate with one of our vehicle liquidation vendors to have it auctioned off at its highest possible price so you can maximize your tax write-off. Once your vehicle is sold, we'll have your tax-deductible sales receipt delivered to your given address by mail. You'll need this receipt to claim your tax deductions when you file your itemized federal income tax return in the next tax season.
You can get more information about our vehicle donation program by visiting our FAQs page.  You may also call us at 866-540-5069 or send us a message online.
What Types of Vehicles You Can Donate?
The best thing about joining our Bronx, New York car donations program is that it allows you to get rid of practically all types of unwanted vehicles you might have on your property. Whether what you're planning to donate is a sports car that's almost as good as new or a beat-up truck, giving it away to us means donating it to an organization that's going to put it to good use.
Check out this list of the various vehicle types that you can donate to us:
Cars: sedans, coupes, convertibles, wagons, luxury cars, sports cars, hybrids, hatchbacks
Trucks: box trucks, pickup trucks, extended cab pickup, panel trucks
SUVs: compact, midsize, full-size or crossover versions
Vans: cargo vans, passenger vans, camper vans, family minivans
Motorcycles: scooters, off-road bikes, cruisers, sports bikes, touring bikes
Recreational vehicles: motorhomes, snowmobiles, jet skis
Aircraft: gliders, helicopters, private noncommercial planes
Boats: cruise ships, catamaran boats, sailboats, fishing boats, tugboats, speedboats, pontoon boats, yachts
Specialty vehicles: ATVs, riding lawnmowers, motorized wheelchairs, golf carts
Fleet vehicles: ambulances, limousines, taxicabs
Work–related vehicles: buses, farm equipment, construction vehicles, landscaping vehicles
Your Donation Benefits
You'll enjoy a variety of benefits when you donate a vehicle to Breast Cancer Car Donations. You can count on us to make everything easy for you.
Here are some of the biggest perks you'll get when you take part in our Bronx, New York car donations program.
You'll receive a top tax deduction in the next tax season.
You'll get free vehicle pick up and towing.
Our donation process is simple and straightforward and our customer service is superb.
We'll take care of all the logistics and the paperwork concerning your donation.
Quit paying for an unwanted vehicle's insurance coverage, registration, storage, maintenance, and repairs.
Donate Your Vehicle Today!
It only takes an unwanted clunker and huge heart to make a massive impact in your local community. Call us at 866-540-5069 or fill out our online donation form to take part in our Bronx, New York car donations program today!
or Call Us Now at 866-540-5069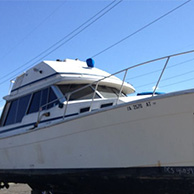 Excellent customer service!