Manhattan, New York Car Donations
Donate Your Vehicle and Save Lives!
Join Manhattan, New York Car Donations to Save Lives!
Did you know that the mortality rate for breast cancer in Manhattan has increased significantly over the years?  Since most women don't go for early cancer screening because the procedure remains expensive, they get diagnosed only at the late stage of the disease.
You can do something about this. You can have an impact on the lives of these women by supporting Breast Cancer Car Donations through our Manhattan, New York car donations program. We support reputable nonprofit organizations that are battling breast cancer. Our vehicle donation program is operated on their behalf, providing them additional funding so they can focus on their mission to save lives. These IRS-certified 501(c)3 nonprofit organizations provide their beneficiaries with financial assistance as well as access to medical facilities so they can undergo full treatment. They also offer free breast cancer screening as well as other breast cancer prevention and education services.
Together with our charity partners, our goal is to reduce the mortality rate of breast cancer, which remains the second leading cause of cancer death in the country.  By turning over to us a vehicle you no longer use or need, you can help us deliver much-needed comprehensive breast health services for those who are battling breast cancer.
The Types of Vehicles You Can Donate
You can donate almost any type of vehicle to us. In most cases, we even accept those that are not in good running condition. Since we require the donor's proof of ownership, the only ones we refuse to accept are those vehicles that have been abandoned or stolen. Check out the usual vehicles that we accept in our Manhattan, New York car donations program:
Cars: luxury cars, sports cars, wagons, hybrids, hatchbacks, sedans, coupes, convertibles
Trucks: extended cab pickup, panel trucks, box trucks, pickup trucks
SUVs: compact, midsize, full-size or crossover versions
Vans: camper vans, cargo vans, passenger vans, family minivans
Motorcycles: scooters, touring bikes, off-road bikes, cruisers, sports bikes,
Recreationalvehicles: motorhomes, snowmobiles, jet skis
Aircraft: gliders, helicopters, private noncommercial planes
Boats: fishing boats, tugboats, speedboats, pontoon boats, yachts, cruise ships, catamaran boats, sailboats
Specialtyvehicles: ATVs, golf carts, riding lawnmowers, motorized wheelchairs
Work–relatedvehicles: buses, construction vehicles, large trucks, farm equipment, landscaping vehicles
How to Join Manhattan, New York Car Donations
If you decide to donate your old and unwanted vehicle to us, we will take care of everything for you. Imagine a hassle-free, fast, and cost-free way to get that junk out of your property while you help us save the lives of breast cancer patients in your city. With our seamless donation process, we can guarantee you the most satisfying giving experience!
Here is our quick three-step guide to joining our Manhattan, New York car donations program:
You have the option to donate your car over the phone by calling us at 866-540-5069 or by filling out our donation form on this website. We'll ask for your contact information and a few details about your vehicle such as its year, make, model, mileage, availability of its title, and working condition.
STEP 2: Tell us when, what time, and where you want us to pick up your vehicle.
We'll verify your given information before we call you to make arrangements for your vehicle's free pickup. We'll assign a licensed towing company to send their tow truck to pick up your vehicle. Once we get hold of your donation, we'll issue you a towing receipt. This releases you from all liability on your vehicle from that point onward. The receipt also allows you to cancel your vehicle's DMV registration and insurance coverage.
STEP 3: Receive your tax-deductible receipt by mail.
We'll coordinate with one of our vehicle liquidation vendors so that we can auction off your donated vehicle. Within a few days following its sale, we'll mail to you your 100% tax-deductible sales receipt to your given address. You'll need this document to claim your tax deduction when you file your itemized federal income tax return in the next tax season.
For more information about our donation process, tax deductions, and other related matters, feel free to visit our FAQs page. If you can't find there the answers to your questions, call us at 866-540-5069 or send us a message online and one of our donations specialists will be glad to answer all your queries.
How Your Car Donation Will Help You
Helping those who are in need will give you a rewarding feeling, especially since you'll know that you'll be giving hope to breast cancer patients in Manhattan. Aside from that, you stand to receive material rewards for your charitable contribution to us. Here are some of the rewards you'll get to enjoy once you decide to join our Manhattan, New York car donations program:
No stress in finding a car buyer.
Finding a buyer for your old car – whether it is in good condition or not – could be stressful and might take a long time.  Buyers would have to consider your vehicle's mileage, model, and physical appearance.  However, when you donate, you won't have to go through the hassles associated with selling a second-hand vehicle yourself.
The longer your unwanted vehicle stays with you, the more money you'll spend on car maintenance, insurance, and registration.  However, when you donate it to us, we will take this burden off your shoulders.
No need to spend money on repairs.
When it comes to cars, the cost of ownership can skyrocket when your vehicle has thousands of miles on it.  On the other hand, if you join our Manhattan, New York car donations program, you won't have to spend a fortune on repairs.  We'll take your car as it is!
Quick and easy donation process.
We guarantee that our donation process won't take so much of your time.  Our team will handle the heavy lifting, which includes the logistics and all the required paperwork.
You will get a maximized tax deduction.
Once your car is auctioned off, we will mail to you your tax-deductible sales receipt. We will exert our best effort to sell your vehicle at its highest possible price so you can claim a maximum tax deduction.
Make a Donation Today!
Donating your car today to Breast Cancer Car Donations will not only enable you to get rid of your unwanted car quickly, for free, and with no hassle whatsoever. More importantly, you'll be doing an admirable noble deed: giving breast cancer patients a real fighting chance to survive the deadly disease that has afflicted them. With our combined efforts, we can surely make a difference in the lives of these patients in Manhattan!
What are you waiting for? Jumpstart your donation process by calling us at 866-540-5069 or filling out our online donation form now!
or Call Us Now at 866-540-5069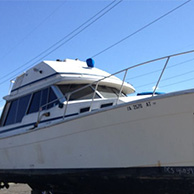 Excellent customer service!