Queens, New York Car Donations
Donate Your Vehicle and Save Lives!
Queens, New York Car Donations: Help Us Fight Breast Cancer
If you've always wanted to take part in the fight against breast cancer, you might want to consider doing that now by participating in our Queens, New York car donations program. By teaming up with us at Breast Cancer Car Donations, you can help save the lives of breast cancer-stricken individuals in Queens.
For several years now, we have been working tirelessly to support nonprofit organizations that are waging a relentless campaign against breast cancer. Our vehicle donation program is operated on their behalf, providing them additional funding so they can focus on their mission to save lives.
When you donate a vehicle to us, we'll auction it off and turn over the proceeds to our IRS-certified 501(c)3 nonprofit partners, the American Breast Cancer Foundation (ABCF) and Women Involved in Nurturing, Giving, Sharing, Inc. (WINGS). These two charities have gained recognition for their lifelong commitment to provide assistance to needy breast cancer patients. They link their beneficiaries with local medical facilities, making it possible for these individuals to get the essential support and care they deserve. Any contribution made to our Queens, NY car donations program will help in allowing underserved and uninsured patients in your area to get screened, diagnosed, and treated for breast cancer.
A Fast and Painless Donation Experience
At Breast Cancer Car Donations, we make sure that our donors get to experience a quick, hassle-free, and convenient donation process. It will only take a couple of minutes of your time to make your donation. That's the time you'll spend when you contact us, which is the only thing you need to do. As for paperwork and towing, our team will be handling them at absolutely zero cost to you.
To let you see how convenient our procedure truly is, we're providing you a step-by-step guide to our Queens, NY car donations program. Check it out!
1. Let us know.
Either fill out our online donation form or give us a quick call at 866-540-5069. Tell us your personal contact information and a few details about the vehicle you plan to donate, including its make and model. As soon as we verify all the information we have gathered from you, we will call you back to set a schedule for the free pickup of your donation. We'll ask you your preferred date, time, and place for the pickup.
2. We pick up your vehicle.
We'll send a licensed towing truck over to the place where you want us to pick up your vehicle – your home, office, or anywhere else within the country. There's no need for you to be around when our driver hauls your vehicle away. Just be sure to leave your vehicle title and keys inside your vehicle. Before we take your vehicle, we'll issue you a towing receipt, releasing you from all liabilities on your vehicle from that point onward. This will allow you to cancel your vehicle registration and insurance coverage.
3. You receive your tax deduction receipt.
Within 30 days following the auction sale of your donated vehicle, you'll receive from us your 100% tax-deductible sales receipt by mail. Don't lose the receipt since you'll need it when you claim your tax deduction in the next tax season.
If you want to know more about our vehicle donation process, call us at 866-540-5069 or send us a message online. You can also check out our FAQs page for more information.
The Types of Vehicles We Accept
While other organizations with vehicle donation programs limit themselves to accepting standard cars, we at Breast Cancer Car Donations are open to pretty much any vehicle types. Moreover, your vehicle doesn't have to be in good condition. Trust us, we won't mind that at all!
The common types of vehicles we welcome in our Queens, NY car donations program include the following:
Cars: coupes, convertibles, sedans, SUVs, sports cars
Motorcycles: off-road bikes, power cruisers, scooters, dirt bikes, touring bikes
RVs: campers, travel trailers, motorhomes, hybrid trailers, pop-up trailers
Fleet vehicles: rental vans, minivans, cargo trucks, delivery trucks, company buses
Watercraft: tugboats, sailboats, yachts, catamaran boats, Jet Skis
Aircraft: non-commercial planes, choppers, gliders
Specialty vehicles: motorized wheelchairs, riding lawnmowers, ATVs, golf carts, snowmobiles, farm equipment
The Perks that Await You
Everybody loves rewards, which is why we at Breast Cancer Car Donations are offering you plenty of them. When you participate in our Queens, NY car donations program, get ready to receive these amazing benefits:
A costless and hassle-free way to get rid of an unwanted clunker;
Towing at your own convenience;
Save money since you will no longer pay for your vehicle's repairs, maintenance, registration, and insurance coverage;
Skip the headaches and costs associated with reselling a second-hand vehicle yourself;
Free up space in your garage or driveway;
Get an opportunity to work with reputable charities;
Feel fulfilled and satisfied, knowing that you will be helping save lives.

Show Breast Cancer Patients You Care
A little act of charity can change lives. Let your old car be one of the reasons for the smiles on the faces of breast cancer survivors. Join our Queens, NY car donations program by calling us at 866-540-5069 or filling out our online donation form now!
You can donate your car today by filling out our secure online donation form or calling us directly. We accept almost all types of vehicles regardless of their age and condition. We also accept vehicle donations anywhere in the United States since we have car donation programs in all 50 states.
or Call Us Now at 866-540-5069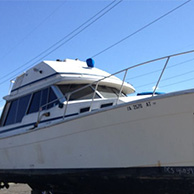 Excellent customer service!