Car Donation Mount Vernon, New York
You Can Help Save the Lives of Breast Cancer Victims
Did you know that making a car donation in Mount Vernon, New York, would be like extending lifelines to indigent breast cancer patients in that city? You'll be amazed at how your rusty old car can become a lifesaver when you donate it to us at Breast Cancer Car Donations through our Mount Vernon, NY car donations program.
Who'll Benefit from Your Mount Vernon, NY Car Donation
Mount Vernon is a city in Westchester County and an inner suburb of New York City. It had an estimated population of 72,581 in the latest U.S. Census Bureau report, making it the eighth most populous city in the state.
Persons without health insurance, aged below 65 years, comprised 7% of the city's population while persons in poverty were estimated at 12.7%. Breast cancer sufferers falling under these two demographic categories would need all the help they can get to win their battle for survival. And you can be one of their champions with your Mount Vernon, NY car donation.
The Latest Breast Cancer Statistics
About 264,000 women are diagnosed with breast cancer in the U.S. annually, according to the Centers for Disease Control and Prevention. This year, the numbers are even higher, with 297,790 women expected to be diagnosed with invasive breast cancer, and 55,720 other women expected to be diagnosed with non-invasive (in situ) breast cancer. It is estimated that the disease will claim the lives of 43,170 women this year.
At present, more than 3.8 million women are living with breast cancer in the United States.
The Power of Making a Mount Vernon, NY Car Donation
To stop breast cancer from claiming more lives, Breast Cancer Car Donations has set up a vehicle donation program in Mount Vernon, NY, one of many such programs we have organized across the nation to support needy breast cancer patients.
You can help us extend life-saving assistance to needy New Yorkers struggling with breast cancer by donating to us any vehicle you can spare.
Our team will sell your donated vehicle through an auction and use the proceeds to support reputable breast cancer-fighting nonprofit organizations that we've partnered with. These IRS-approved 501(c)(3) nonprofits use the funding they get from us to provide the following services:
Financial assistance to uninsured and underprivileged breast cancer patients to cover the costs of their full treatment, doctor consultations, hospital fees, medications, follow-up care, and other essential healthcare services they need
Easy access to top cancer centers where beneficiaries can get free breast cancer screening and diagnosis
Free consultations, labs, and mammogram tests for cancer breast patients five years after their cancer remission
Counseling for breast cancer patients and their families
Breast cancer prevention and education services for the public.
Donating a Vehicle to Us Is Incredibly Easy!
We at Breast Cancer Car Donations take pride in our streamlined donation process for the benefit of our donors.
To give you a sneak preview of what's going to happen when you take part in our Mount Vernon car donations program, check out our quick and simple three-step donation process:
1. Contact us.
You'll need to provide us with a few basic details about yourself and your donated vehicle. You can do this over the phone by calling 866-540-5069 or by filling out our donation form here.
2. Schedule your vehicle removal.
Once we confirm your given information, we'll get back to you within the day to ask for the time and date that are most convenient for you for your car's speedy and FREE pickup. We'll then send a licensed tow truck to where your vehicle is located.
3. Receive your tax-deductible receipt.
Once we get hold of your donated vehicle, we'll have it auctioned off in one of the best auction houses within our network. Within days following the sale of your vehicle, we'll mail to you its 100% tax-deductible sales receipt. This serves as your ticket for claiming your tax deduction when you file your itemized federal income tax return in the next tax season.
If you want more information on how our vehicle donation works or how your donation can benefit you and your community, feel free to visit our FAQs page. If you have any questions or concerns, ring us at 866-540-5069 or message us here.
A Bunch of Awesome Perks Await You!
Donating to Breast Cancer Car Donations is never a one-way street. While indigent breast cancer patients will greatly benefit from what you'll give, you'll also enjoy the following perks when you take part in our Mount Vernon, NY car donations program:
You don't have to spend a single dime for towing.
Experience a donation process that's quick and effortless.
There's no need for you to concern yourself with all the paperwork because we'll handle it for you.
You can donate any type of vehicle – even those that need a lot of work.
Avoid the stresses that are associated with reselling an old vehicle yourself.
Stop paying for the costly repairs and maintenance of your old car.
Maximize the use of the extra space in your garage.
Find satisfaction in doing an act of charity that will help save lives.
The Different Vehicle Types that Qualify in Our Program
We accept almost all types of vehicles in our Mount Vernon, NY car donations program even if they're rusty and outdated. Don't be shy if your car has a big dent or a few minor scratches. In most cases, we even accept vehicles that are no longer roadworthy.
Here's a list of the different vehicle types we've been getting from our donors:
Cars: sedans, luxury cars, coupes, convertibles, hybrids, sports cars, wagons, hatchbacks
Vans: family minivans, camper vans, cargo vans, passenger vans
SUVs: compact, midsize, full-size or crossover versions
Motorcycles: touring bikes, cruisers, scooters, off-road bikes, mopeds, sports bikes, choppers
Trucks: box trucks, pickup trucks extended cab pickup, panel trucks, refrigerator trucks, tank trucks
Boats: fishing boats, sailboats, tugboats, speedboats, houseboats, cruise ships, catamarans, pontoon boats, yachts
Specialized vehicles: riding lawnmowers, motorized wheelchairs
Fleet vehicles: SUVs, pickups, trucks, buses, cars, passenger vans, cargo vans, limousines, ambulances, taxicabs
Recreational vehicles: noncommercial planes; campers, travel trailers, snowmobiles, Jet Skis, RVs, motorhomes, pop-up trailers, ATVs
Work-related vehicles: construction vehicles, farm equipment, buses, large trucks, landscaping vehicles
Use Your Unwanted Beater to Help Beat Breast Cancer!
If you've always wanted to make a difference in the lives of New Yorkers battling breast cancer, now's the perfect time to tick that goal off your list. Call Breast Cancer Car Donations at 866-540-5069 or make your donation here now!
or Call Us Now at 866-540-5069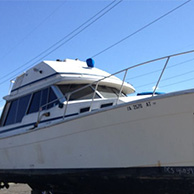 Excellent customer service!