Buffalo, New York Car Donations
Donate Your Vehicle & Transform Lives!
Donate a Car in Buffalo, New York
There's more to making Buffalo, New York car donations than just throwing away an automobile that you no longer want or need. Did you know that by donating your old car, you play a significant role in the fight against breast cancer? You give hope to affected women and their families with your generous act, and here's why this is so.
Here at Breast Cancer Car Donations, we take your vehicle and transform it into a vital tool to support nonprofit organizations that aim to put a stop to this illness that has claimed many lives. In other words, you help these organizations raise money for their research through your Buffalo, New York car donations.
An old snowmobile of yours can fund the screening, prevention, and treatment of breast cancer. A trailer that's been sitting still in your garage can be used to provide assistance programs for patients and their loved ones. Imagine how meaningful your donation can be to these hurting individuals.
How Does the Donation Process Work?
If you're looking for a car donation program in Buffalo, New York that provides a quick and simple process, you have come to the right place. At Breast Cancer Car Donations, we take care of everything, from the free vehicle pickup to the processing of tax papers. The only thing you'll be doing is to inform us of your decision to join the Buffalo, New York car donations program.
We will schedule a time and place for your car's pickup. If you have to be somewhere else on the day of the towing, it's totally fine with us!
Funds generated from your donated vehicle will directly go to well-known nonprofits like American Breast Cancer Foundation and Women Involved in Nurturing, Giving, Sharing, Inc.
Expect a tax receipt inside your mailbox days after we hauled your auto away. With the tax receipt in your possession, you can now cancel your car's insurance and registration anytime you feel like doing so.
So that's pretty much how it is to join Buffalo, New York car donations. Who would've thought that an old or rundown vehicle can help fund breast cancer research?
Perks of Choosing Breast Cancer Car Donations
While your car donation can help thousands of women afflicted with the disease, did you know that it can give you several benefits as well? Yes, by contributing to Breast Cancer Car Donations, you also get to enjoy incentives such as our stress-free donation process and tax deductions. Here are other good things to expect when taking part in our Buffalo, New York car donations program:
Get rid of your car without paying for anything
Save money you'll otherwise spend for canceling your car's registration and insurance
Save yourself from going through a stressful selling process
Free your garage or driveway from a car that's been taking up the whole space
Help save lives of breast cancer patients
What Vehicles Qualify for Buffalo, New York Car Donations
Almost all sorts of vehicles can be donated to us, including the ones that are not working anymore. How's that possible? With our tow truck coming to take away your vehicle donation, a rundown automobile doesn't sound like a problem to us.
Whatever vehicle you plan to donate, regardless of its age or mileage, we'll be very happy to take it away from you. Among the common vehicle types we accept in our Buffalo, New York car donations program are:
Motorcycles
RVs and campers
Trucks
Vans and minivans
Boats
Jet skis
Planes
SUVs
We also take farm equipment and specialty vehicles such as snowmobiles, ATVs, and even motorized wheelchairs. Don't hesitate to call us if you have questions regarding the vehicle you want to donate. You can also visit our FAQs page here.
Have two vehicles to donate? Yes, please! We love multiple Buffalo, New York car donations!
Interesting Facts about Buffalo City
Whether you want to call it as the Queen City, the Nickel City, or the City of Good Neighbors, Buffalo without a doubt has a lot to brag about. Here's a list of seven things that you might not know about the New York city yet:
It is the first city in the US to showcase electric street lights.
Ellicott Square Building, the world's largest office building, is found in Buffalo.
The city also hosts the Hotel Buffalo, the first hotel to have a personal bathroom for each room.
The city is known for its love for art, with more than 50 art galleries spread out. Also, two art festivals are celebrated every year.
Buffalo hosts the country's largest flower festival, the Garden Walk.
Having the second largest Polish population in the country, Buffalo is responsible for holding the biggest Dyngus Day celebration in the country.
Buffalo can be a haven for food lovers, with nearly 1,000 restaurants in the area.
Are you ready to get rid of your old vehicle for a worthwhile cause? Join us today in our Buffalo, New York car donations program and support the fight against breast cancer. Reach us at 866-540-5069.
or Call Us Now at 866-540-5069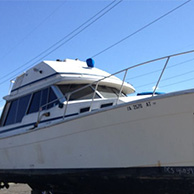 Excellent customer service!