Valley Stream, New York Car Donations
Donate Your Vehicle and Save Lives!
Valley Stream, New York Car Donations: Become a Hero To Breast Cancer Patients with Just One Phone Call
Did you know that you can become a hero with just one phone call to Breast Cancer Car Donations? By reaching out to us and telling us that you're joining our Valley Stream, New York car donations program, you'll play a crucial part in saving and transforming the lives of thousands of women who have been diagnosed with breast cancer.
Each year, according to the National Breast Cancer Foundation, Inc., it is estimated that over 252,710 women in the United States are diagnosed with breast cancer with more than 40,500 dying from the devastating disease. Breast cancer in men is rare, but still, an estimated 2,470 men are diagnosed with breast cancer each year with approximately 460 dying from it.
Do you know that every two minutes a woman is diagnosed with breast cancer and one woman dies of breast cancer every 13 minutes? It's no wonder that breast cancer is now the most common form of cancer and the second deadliest among American women.
With the extremely high cost of breast cancer treatment, it's not surprising to see many patients, especially those without insurance, choose to skip some parts of their tests and treatment procedures. Some would even disregard their doctor's order by not taking their prescribed medications. As a result, these women end up suffering worse than ever.
This is why Breast Cancer Car Donations is here to compensate for their lack of financial resources. Together with two well-known nonprofit organizations—Women Involved in Nurturing, Giving, Sharing, Inc. (WINGS) and American Breast Cancer Foundation (ABCF)—we are on a mission not only to save the lives of breast cancer victims but to build a bright future for them as well. When you take part in our car donations program in the city, you enable these nonprofits to continue providing essential services to these women.
We will turn any vehicle you donate to us as a means to fight breast cancer and assist patients and their loved ones. Donate to us today by calling 866-540-6059.
Why Choose Breast Cancer Car Donations
One of the best things about working with us is that you'll get to enjoy a smooth and straightforward car donation process. We want to put your needs first before ours, which is why we'll not be assigning you to handle any tasks, not even the processing of your papers. We'll even assign a tow truck to haul off the vehicle you're donating, and it's all for free!
As soon as you're ready to contribute to our Valley Stream, New York car donations program, just get in touch with us. When you do, you can fully count on us to take care of the rest.
To get the whole idea, check out this quick guide to our three-step car donation process:
Either give us a call at 866-540-5069 or fill out our online donation form. Provide us certain details about the car you wish to donate as well as the date, place, and time you prefer for its pickup.
Second: We tow your car away.
A truck from a professional towing company will come to your place a day or two after you called us. Expect to be given a tow receipt. You can use this to revoke your vehicle's registration and insurance coverage.
Third: We place your car up for auction.
Once your car is sold, we'll turn over the proceeds to our charity partners. They will use the funding to carry out their programs all geared to provide breast health services to all individuals who need them. We'll also send you your 100-percent tax-deductible sales receipt that will serve as the basis of your tax deduction claim when you file your itemized federal income tax return for the next tax-filing season. You'll receive this important document by mail within 30 days after your car is sold.
If you have questions about our donation process and related matter, you may find the answers in our FAQs page.
What Benefits to Expect when You Donate
When you participate in our Valley Stream, New York car donations program, breast cancer victims will not be the only ones who'll receive benefits. Your donation can also bring you a number of perks that you will surely be happy about. Here are some of them:
Get to enjoy a maximized tax deduction
Experience a donation process without the hassles of paperwork
Get rid of an unwanted vehicle at no cost
Free towing at a date, time, and place of your preference
No need to waste your time selling or looking for buyers
No need to pay for your car's insurance, maintenance, registration, and repair fees
No need to disclose your personal information to strangers
More space for your driveway, yard, or garage
An opportunity to work with top breast cancer nonprofits
A joyous feeling knowing that your car donation will help thousands of women in the country
The Vehicle Types We Accept for Donation
Have you always wanted to get rid of that old car of yours, but you're not quite sure whether it can be accepted because of its poor condition? Don't worry. We at Breast Cancer Car Donations will take it!
We accept nearly all types of vehicles and even those that no longer run. As long as the vehicle you're offering for donation can be sold for a good enough price, we'll be more than glad to take it.
For our Valley Stream, New York car donations program, we typically accept vehicles such as:
General vehicles: cars, vans, trucks, SUVs, trucks, pickups, and motorcycles
RVs and campers: RVs, campers, 5th wheelers, recreational vehicles, motorhomes, pop-up trailers
Specialty vehicles: ATVs, riding lawnmowers, snowmobiles, motorized wheelchairs, golf carts, tractors, and farm equipment
Fleet vehicles: buses, passenger vans, cargo vans
Watercraft: yachts, motorboats, fishing boats, pontoon boats, jet skis
Aircraft: private jets, planes, and helicopters
Turn Your Old Car into Weapon Against Breast Cancer Today
Help save and transform lives by donating your old car. Contact us at 866-540-5069 and get started with your Valley Stream, New York car donations!
or Call Us Now at 866-540-5069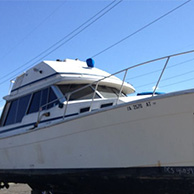 Excellent customer service!