Junk RV Removal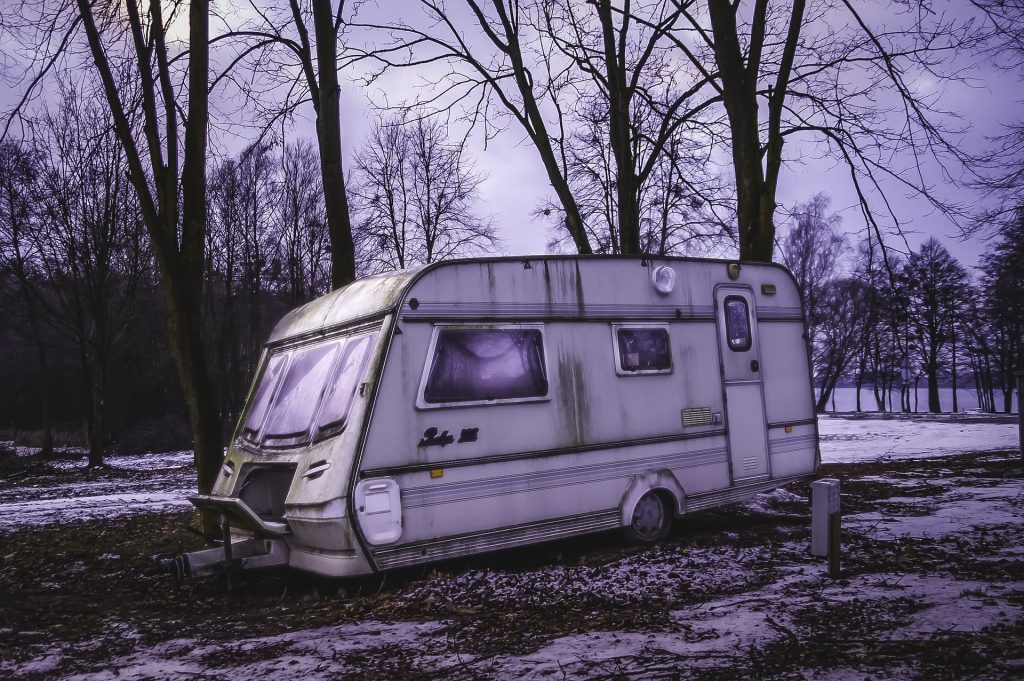 Enjoy Our Fast, Free Junk RV Removal That Even Gives You Top Tax Deduction and Other Rewards!
If you have an old RV that you no longer need and want to dispose of, don't hire a company that offers a junk RV removal service for a fee. Why do that when you can contact an organization that provides free junk RV removal service and even gives you reward for giving away what you may already regard as "junk"? That organization is Breast Cancer Car Donations.
When you donate to us your old and unwanted RV, we will turn that "junk" into a source of funds that we would use to help save the lives of the thousands of Americans suffering from breast cancer. We do this by selling your RV at auction and transferring the proceeds to our nonprofit organization partners—the American Breast Cancer Foundation (ABCF) and Women Involved In Nurturing, Giving, Sharing, Inc. (WINGS).
These two reputable nonprofits will use the funds to produce and deliver comprehensive and life-saving breast health services to various communities throughout the country, benefitting thousands of women, and even some men, together with their families.
The programs and services they provide include:
Financial assistance to uninsured and underserved breast cancer patients, covering their surgery, oncology services, consultation, hospital fees and outpatient medication;
Connecting these patients to local facilities that offer free and accessible resources, information and other breast health services;
Raising public awareness on breast cancer prevention, diagnosis, and treatment;
Funding research on prevention, screening, diagnosis, and treatment of breast cancer;
Sponsoring charity and outreach events for the benefit of breast cancer patients.
Do you wish to take part in our philanthropic work and make a difference in the lives of others? Consider donating your RV to Breast Cancer Car Donations and enjoy a free junk RV removal.
Enjoy Free Junk RV Removal through Breast Cancer Car Donations
Donating an RV to us at Breast Cancer Car Donations will not merely benefit those afflicted with this dreadful illness and their loved ones. When you become one of our donors, you will also get to enjoy numerous rewards, including the highest possible tax deduction.
Here are some of the benefits you'll receive when you donate to us an RV that you no longer use:
Once you start the donation process, you will spend just a few minutes to either call us at 866-540-5069 or fill out our simple online donation form. All the rest of the process is managed by us. Our dedicated staff will be there to give assistance from start to finish.
Free and fast junk RV removal
A licensed towing company affiliated with us will arrange a date, time, and place to pick up your RV at your convenience. We can haul off your RV within 48 hours after you make the first call.  You do not have to pay anything because the junk RV removal is completely free of charges.
When you donate your RV to us, we'll handle all the paperwork from beginning to end — from handling the title transfer to the documentation required in receiving your charitable tax deduction.
We'll try our best to get the highest possible selling price for your RV when we sell it at auction to maximize your tax deduction. We can promise you this because we take the trouble of refurbishing your RV before selling it. We also take it to the best auction house in your city where it would be sold for the top dollar.
Save money on extraneous payments
You may already consider your RV a junk, but you continue paying for its registration and insurance. When you donate that vehicle to us, we'll give you a towing receipt that will release from all liabilities. This means you can now lawfully cancel and stop paying for your RV registration and insurance coverage.
Unclog your garage or backyard
Donating your old RV would make room for a new vehicle in your garage or backyard.
Support a worthy cause that brings out the best in you
Donating your RV for a truly worthy cause—one that saves lives—will give you a deep sense of personal satisfaction.
Donate Your RV Now to Save Lives!
Aside from your old RV, you can also donate other unwanted vehicles you may have on your property. We accept nearly all types of vehicles, even those that are no longer in good running condition. You can donate wherever you are in the United States since we have car donation programs in all 50 states. For more information, visit our FAQs page.
Contact us at 866-540-5069 to get started with your car donation. Get free junk RV removal while saving lives!