Ohio Car Donations
Donate Your Vehicle and Save Lives!
Ohio Car Donations: Support the Fight Against Breast Cancer and Help Save Lives of Its Victims
Do you want to help fellow Americans in Ohio suffering from breast cancer? A simple act you can do is to participate in our Ohio car donations program.
When you donate a car to us at Breast Cancer Car Donations, you will help save and transform the lives of breast cancer patients and support their families as well.
Your car donation will help us generate funding for our trusted charity partners, enabling them to sustain and boost their programs for the benefit of needy breast cancer patients in Ohio. The funds that will come from the sale of your donated vehicles will also be used to support the continuing research on better ways to prevent, screen, diagnose, and treat breast cancer, with the end goal of finding a cure for the deadly disease.
Interested in joining our car donation program in the state? We assure that you will never regret having donated a car for the benefit of breast cancer sufferers in.
Donating A Car Is Very Simple
Our goal is to bring convenience to our donors. We want to make our Ohio car donations process as simple and as quick as possible. This will not take too much of your time.
Here is the three-step guide on how this is done:
Give us a call at 866-540-5069 or fill out our 

online donation form

 once you decide to contribute

car donations for breast cancer

. We will require your personal and car's information. We then arrange for a towing company in your area to pick up the vehicle you're donating on the time, date, and place of your choice.

We then tow away your car. You don't pay even a single dollar for this and you also don't even need to be at the pickup site if you have to be somewhere else. We will issue you a towing or donation receipt that will release you from all liabilities on your car. This means you can now cancel your car registration and insurance payment.

After we sell your vehicle to its highest possible price, we will transfer the proceeds to our charity partners. We will then send you by mail your tax-deductible sales receipt. The amount indicated there—which could be more or less $500 – could be the basis of your tax deduction claim.
If you are still uncertain about some things, give us a call. We will gladly answer all your questions.
What Types of Vehicles Are Acceptable
The great thing about donating a car with Breast Cancer Car Donations is that most vehicles of all sorts are accepted here.
If your car is in pretty bad shape, we will still be happy to accept your kind donations.
We accept a wide variety of vehicles to our Ohio auto donation program. Here are the general categories of vehicles acceptable to us and some samples for each of them.
General vehicles — cars, vans/minivans, SUVs, trucks, pickups, motorcycles
Boats and watercraft — jet skis, motorboats, fishing boats, sailboats, pontoon boats, personal watercraft, yachts
RVs and campers — RVs, trailers, campers, motorhomes, fifth wheelers, pop-up trailers, travel trailers, recreational vehicles
Specialty vehicles—Snowmobiles, ATVs, riding lawnmowers, golf carts, motorized wheelchairs, non-commercial airplanes, farm equipment
Fleet vehicles — buses, passenger vans, cargo vans
What Do I Get From My Ohio Car Donations?
When you participate in our Ohio vehicle donation program, you will get the best of both worlds. You will not only support the campaign to fight breast cancer and help its victims but also obtain some personal rewards for your charitable act.
Expect to receive these perks:
Possible 

top tax deduction

Enjoy a simple and fast donation process

No more hassle in getting to sell your car

Save money when you stop paying for your car's insurance and registration as well as the cost of repairs and maintenance

We take care of everything including any paperwork

Free towing and pickup of the car you're donating to Ohio car donations

Inner joy for having made a difference in the lives of breast cancer sufferers
Learn More About Ohio
Aside from popular attractions such as Cedar Point and the Rock and Roll Hall of Fame, Ohio is also home to several cancer treatment centers. These include The Ohio State University Comprehensive Cancer Center on 10th Avenue, the Cleveland Clinic Taussig Cancer Institute on Carnegie Avenue and the University Hospitals Seidman Cancer Center on Euclid Avenue. 
These centers provide comprehensive cancer care, from screening and prevention to diagnosis and treatment. They also offer breast cancer services and include skilled teams of oncologists, radiologists, surgeons and more. Additionally, The Ohio State University Comprehensive Cancer Center offers advanced clinical trials, revolutionary targeted treatment methods and survivorship programming, among others.
Get Started In Ohio Now!
Support the fight against breast cancer. Join our Ohio car donations program! Contact us at 866-540-5069 and donate a car to cancer now!
Donate a Car to Ohio Breast Cancer Nonprofits Today!
Looking for more information about donating in a particular area of Ohio? Click on one of the cities closest to you from the list below.
FREQUENTLY ASKED QUESTIONS
What is the Ohio car donations program?
It's a charitable program that supports the fight against breast cancer. We accept car donations then auction them off and give the proceeds to breast cancer nonprofits. When you contribute to our program, not only do you help support the campaign against the disease, but you also receive perks. 
What are the benefits of participating in the Ohio car donations program?
You can expect several benefits when you donate to our vehicle donation program. For example, you'll receive a top tax deduction, free towing and an easy donation process. You'll also free up space in your garage and save money by no longer having to pay for maintenance, insurance and registration. You'll also help support your community as well as those who have breast cancer. 
What nonprofit organizations does Breast Cancer Car Donations support?
We support several breast cancer nonprofits, including the American Breast Cancer Foundation (ABCF). 
What financial advantages are there to donating a car to charity?
You can receive a tax deduction when you contribute to our car donation program. Simply itemize deductions when filing your tax return. 
How can donating a car to Breast Cancer Car Donations support the fight against breast cancer?
Donating your unwanted or old vehicle to us means we can provide funding to nonprofit organizations that are battling the illness. These organizations then use the proceeds for the screening, prevention, diagnosis and treatment of the disease.  
How can individuals participate in the Ohio car donations program?
When you're ready to contribute to our car donation program, reach out to us. You can give us a call or fill out our online donation form. We'll need some basic information regarding your car, such as the make, model, working condition, etc.
or Call Us Now at 866-540-5069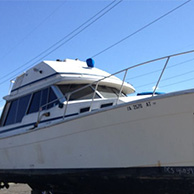 Excellent customer service!