Toledo, Ohio Car Donations
Donate Your Vehicle and Save Lives!
Toledo, Ohio Car Donations: The World Needs Love, and You Can Give It by Helping Save Breast Cancer Victims' Lives
One of the worst things that could happen to any person is to be diagnosed with breast cancer – the leading cause of cancer death among women in the United States after lung cancer. Breast cancer is also the most common type of diagnosed cancer among American women next to skin cancers.
Based on the American Cancer Society's latest estimates for breast cancer in the United States for 2018, about 266,120 new cases of invasive breast cancer will be diagnosed in women this year while about 63,960 new cases of non-invasive breast cancer (called carcinoma in situ or CIS) will also be diagnosed.
The Society's latest report states that about 40,920 American women will die from breast cancer this year.
It notes that the average risk of a woman in the United States developing breast cancer sometime in her life is about 12 percent, which means that there is a one in eight chance she will develop breast cancer.
The numbers remain that shocking, which is the reason why we at Breast Cancer Car Donations are intensifying our fund generation campaign all over the country, including here in Toledo Ohio. You can extend assistance to financially struggling breast cancer patients in your city by taking part in our Toledo, Ohio car donations program. Without assistance from others, these patients could soon add themselves to the grim statistics of this deadly disease.
Toledo, the 'Glass City'
Toledo is situated in northwestern Ohio at the southern part of the Michigan border. The city functions as the county seat of Lucas County. The city is part of a region that served as the battleground between Indian tribes and white settlers.
The first settlers named the area at the mouth of Swan Creek as Port Lawrence in 1816. In 1832 another settlement called Vistula was founded about a mile away. A year later, the settlers agreed to join the two villages and named it Toledo, which became incorporated in 1837.
Toledo is known as the "Glass City" because of its prominence at many modernizations in the glass industry, including windshields, windows, bottles, and glass art.
The other major industry in Toledo is automobile parts. Many large automobile companies began their operations in this city. The world-famous Jeep vehicles have been manufactured in the city since 1941.
As of 2017, there are about 282,275 people living in Toledo. Of this number, 145,372 (51.5 percent) are women, a number of whom could fall victim, or have already fallen victim, to breast cancer. This is the reason why we have set up our car donations program in the city.
What You Get for Donating Your Vehicle to Us
We know that giving away a pre-loved vehicle to our Toledo, Ohio car donations program is not an easy decision to make. The love is still there, even if it's already a rundown car that you're giving away. It's mostly for sentimental reasons as you associate the vehicle to major events in your life like your wedding, your first job, etc. But there are definitely more important reasons in life than those hooked on memories. These are the reasons of practicality and the world's need for some acts of kindness, generosity, faith, hope, and love.
Giving away your old yet still precious car would enable you to help the poor breast cancer-stricken residents of your city, hopefully leading to their recovery. Think about the joy radiating from the face of a woman who just found that her cancer is in remission, thanks to your car donation! You've given her hope and love, and it's a pretty hard act to follow.
Aside from that, you'll also receive these other rewards for your Toledo, Ohio car donations:
You'd go through the quickest, easiest, and smoothest donation process.
Our donation process won't take more than a few minutes of your time – either by calling us or filling our online donation form. If you have questions about anything about our donation program, give us a call at 866-540-5069 and we would gladly explain everything to you.
Fast and totally free towing services.
When you donate your car to us, we'll tow your vehicle at zero cost to you! You don't even have to be present when the professional towing company goes to your place to pick it up.
Zero liability for your car from the day of pickup.
Before taking away your vehicle, we will issue you a donation receipt that releases you from any liability on the car you're donating, allowing you to de-register your vehicle, dispose of your license plates properly, and cancel your insurance coverage. Keep the receipt since you may need it for tax purposes.
We will sell your car in an auction house that pays the most for used cars. We are able to do this because of our partnership with prequalified charities. Thus, we can assure you of maximum tax deductions.
No need to handle the paperwork.
Producing and compiling documents for car transactions can be irritating and time-consuming. But you don't have to do any of this; we'll be the one to do all the paperwork for you. We got you covered from title transfer completion to tax-deductible receipt issuance.
No more maintenance and repair costs.
You'll save money once you stop paying for your vehicle's maintenance and repairs.
Donate Now!
Donate your old car or truck or any other vehicle you have to help save lives through our Toledo, Ohio car donations program. Call us at 866-540-5069 and enjoy a hassle-free donation experience from beginning to end. Donate now!
or Call Us Now at 866-540-5069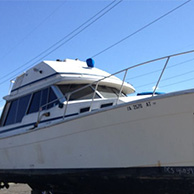 Excellent customer service!