Fort Wayne, Indiana
Donate Your Vehicle and Save Lives!
Fort Wayne, Indiana Car Donations: Struggling Breast Cancer Patients in Your City Need Your Help
Take a step to saving the lives of people afflicted with breast cancer in your own city by taking part in our Fort Wayne, Indiana car donations program. You can help provide much-needed assistance to poor breast cancer patients in your own community and city by donating your old and unwanted vehicles to us at Breast Cancer Car Donations.
It's a win-win solution that you can do in the comforts of your home and with the least effort on your part. By simply calling us to donate your vehicle, you can help provide vital treatment for breast cancer patients that can hopefully enable them to beat the disease. At the same time, you get rid of an old and unwanted vehicle that's just clogging your garage or backyard – and that's just one of the many rewards you'll get. You'll also get a hefty tax deduction!
Hundreds of thousands of people in the United States, some in your community here in Fort Wayne, are currently waging a gallant fight for their lives against breast cancer, which is the second leading cause of cancer death among women next only to lung cancer.
A number of destitute breast cancer patients in the city are counting on the compassion of people like you to help ease their suffering and improve their chances to survive the disease by contributing to our Fort Wayne, Indiana car donations program.
Our Quick and Easy Donation Process
Our three-step Fort Wayne, Indiana car donations process is so easy to complete that it would take only about five minutes of your time on the phone to start the ball rolling.
you have the choice of either filling out our online donation form or calling us directly at 866-540-5069. We need to know your personal contact details, your vehicle's year, make, model, mileage, availability of a title, and overall running condition as well.
Allow us to pick up your vehicle for free and at your chosen time and date. A local professional towing company will tow your car, and we'll be the one to pay for this. Your presence is not required on the day of pickup. However, please let us know where we could locate your vehicle's title and keys inside your car. Before we leave, we will give you a donation receipt that will free you from all liabilities on the car, which means you can now cancel its registration and insurance coverage.
Receive your tax-deductible sales receipt by mail. Within 30 days after we sell your car, we'll send you this document that shows how much your vehicle was sold. You'll need this to claim your maximum tax deduction when you file your federal tax return
Rewards That Await You as Car Donor
A wise elder may have told you to expect nothing in return when you make a charitable act. However, we at Breast Cancer Car Donations have made our car donation process a rewarding experience for our donors. Benefits galore await you when you take part in our Fort Wayne, Indiana car donations program. Here are some of them:
Our donation process is quick and convenient
Just fill out our online donation form or give us a call, and we'll take care of everything else.
We'll pay for your vehicle pick-up and towing
Expect prompt towing service at the date, time, and place of your own choosing for free!  We won't even require you to be there when we pick up your vehicle.
Get maximized tax deduction
Because we want to get the highest possible selling price for your donated car, we will send your unwanted vehicle to the best auction house where your car can get its highest possible price. The result would be the biggest possible tax deduction you can make on your federal tax return.
Avoid the irritation of selling
Selling a car, especially an old car, can be troublesome. If you simply donate your car through our Fort Wayne, Indiana car donations program, you won't have to run ads, deal with phone calls or emails, show vehicle to potential buyers, and haggle over the sales price.
No need to bogged down by paperwork
When you donate your car to us, we'll take care of all the paperwork, including handling the title transfer and preparing the documents required in claiming your charitable tax deduction.
Save money on repairs, other payments
By simply donating your vehicle to us, you can stop wasting your money in paying for registration and insurance fees for a car you don't use anymore.
Support a worthy cause that can save lives
Donating your car to a worthy cause where you can help save lives inevitably give you a deep sense of personal satisfaction.
Unclog your garage or backyard.
Donating your old car would free up your garage or backyard, which can now house that dream car you've long been planning to buy.
Come to the rescue of breast cancer patients in your own city! Contact us at 866-540-5069 and donate to our Fort Wayne, Indiana car donations program.
or Call Us Now at 866-540-5069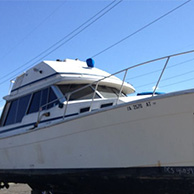 Excellent customer service!