Columbus, Ohio Car Donations
Donate Your Vehicle & Transform Lives!
Donate a Vehicle to Breast Cancer in Columbus, Ohio
Making Columbus, Ohio car donations means much more than just ridding yourself of an unwanted automobile. In fact, it can mean the world for breast cancer sufferers and their families.
Knowing that breast cancer is the second leading cause of death in the country, one can only hope that a cure will eventually be discovered to finally put an end to this horrible disease. Through the simple charitable act of donating a vehicle, you'll be helping to make this possible.
Breast Cancer Car Donations has partnered with trusted nonprofit organizations that are working to eradicate breast cancer. The funds generated from your vehicle donation will be used to support these charities. Your Columbus, Ohio car donations will become a source of funding for future research, screening, and treatment of the life-threatening disease.
If you've long wanted to make a difference in the lives of cancer patients, now is the time to do so. By doing this charitable act, you would receive benefits, including sizable tax deductions.
What's Interesting about Columbus, Ohio?
Also known as The Arch City, Columbus got its name from none other than Italian explorer Christopher Columbus. The largest city in Ohio, Columbus is the current home of some 860,000 residents.
So what makes Columbus a fascinating place?
Aside from being the site of the world's first ever water filtration facility and the host to the largest horse show, the Arch City boasts of being the place where outstanding institutions are based, including:
Ohio State University

, one of the largest universities in the nation

Chemical Abstracts Service

, the largest clearinghouse of chemical information in the world

Battelle Memorial Institute

, the largest private research and development facility in the world

Major food service corporations including White Castle, Wendy's, Max & Erma's, and Donatos Pizza
Learn More About Columbus, Ohio
Columbus, Ohio has several cancer treatment centers in the area. These include Zangmeister Cancer Center on Plaza Properties Blvd., OhioHealth Riverside Methodist Hospital Cancer Center on Olentangy River Rd. and the James Cancer Hospital and Solove Research Institute on 10th Ave. 
About one in eight women in the country who reach 85 years old will get breast cancer. However, the disease does not discriminate, as men can also develop the illness. Early detection of breast cancer is crucial because it can help stop it from spreading throughout the body. Getting regular mammograms can help detect the disease early. 
Why Should I Choose Breast Cancer Car Donations?
Making car donations in Columbus, Ohio is a great idea in more ways than one. Not only does it support breast cancer nonprofits, it also gives you a number of reasons to be happy about.
By donating to us, you get to experience good things for yourself. Here are some of the benefits waiting for you:
The donation process is smooth and simple.

You get rid of an old unwanted car without paying a dime.

You don't have to advertise or look for prospective buyers.

You won't have to worry about handing out personal details about yourself.

You can save a lot of money by canceling your car's insurance.

There's a possibility for you to receive a potentially huge tax deduction.

Your Columbus, Ohio car donations will help extend the lives of women with breast cancer and ease the financial strain of their loved ones.
Since there are other car donation programs in Columbus, Ohio, you might not know which one of these programs would work best for you. If you're looking for one that provides a convenient and simple donation process, Breast Cancer Car Donations is definitely the one you're looking for.
Forget the paperwork or the search for a cheap towing company – we'll take care of that. Expenses won't be something you'd worry about, as everything is for free. Simply let us know that you're ready to contribute to our Columbus, Ohio car donations program, and from that point on, consider your vehicle in good hands and yourself as having contributed to a great cause.
Here's an overview of how our donation process works:
Contact us once you're ready to

donate a car for charity

. Either call us at 866-540-5069 or fill out our online form. Give us details about the car you plan to donate.

We agree on a date and place for your vehicle to be picked up. You don't have to be around at the time of towing.

We auction off your donated vehicle, with the proceeds going to well-known nonprofits such as Women Involved in Nurturing, Giving, Sharing, Inc. (WINGS) and American Breast Cancer Foundation (ABCF).

Expect a tax receipt in your mailbox. This document allows you to revoke your car's existing insurance and registration details.
And just like that, an old and unused vehicle that's been hanging around in your garage has finally found its place in our Columbus, Ohio vehicle donation program.
Types of Vehicles We Accept as Columbus, Ohio Car Donations
Here at Breast Cancer Car Donations, almost all kinds of vehicles can be donated, regardless of their age or condition. Because a tow truck will haul your vehicle away, there's no reason for you to worry about a non-running automobile. We'd be more than glad to tow your vehicle, as long it can help in the fight against breast cancer.
If you're thinking of donating an idle motorbike, or a camper that's no longer needed by the family, we'll be very happy to have it in our Columbus, Ohio car donations program. Other vehicle types we typically accept include trucks, minivans, boats, scooters, and even planes.
Breast Cancer Car Donations is also open to RV donations, which include trailer trucks and motorhomes. Specialty vehicles such as ATVs and snowmobiles also qualify as car donations for breast cancer. And of course, multiple vehicle donations are very much welcome.
If ever you're not sure about your vehicle's eligibility for our Columbus, Ohio car donations program, just call us. We'd really love to hear you out.
Start Saving Lives Today
Are you ready to convert your vehicle into a weapon against breast cancer? Make a Columbus, OH car donation with us today and be a part of a great cause. Feel free to reach us at 866-540-5069. We serve the entire state of Ohio, including nearby Dayton and Cincinnati.
or Call Us Now at 866-540-5069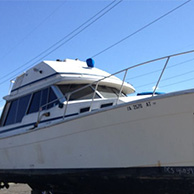 Excellent customer service!