Georgia Car Donation
Donate Your Vehicle & Receive A Top Tax Deduction!
When you have a vehicle you no longer want or need, consider making a Breast Cancer car donation in Georgia. That same car, truck, van, boat, motorcycle, or camper that you are ready to part with can become a powerful tool to generate funding for cancer-fighting programs.
At Breast Cancer Car Donations, we partner with nonprofits that are committed to the screening, prevention, treatment, and/or cure for Breast Cancer. The proceeds of your donation go straight toward these nonprofits, helping to make inroads in the fight against Breast Cancer.
If you're ready to donate a car in Georgia to breast cancer, here is what you need to know.
What Kind of Vehicles Can Qualify?
From cars to boats to motorcycles, we gladly accept almost all kinds of vehicles for donations. To give you an idea of what that includes, here are some examples:
Cars
Trucks
Minivans
SUVs
Sailboats
Motorboats
Yachts
Pontoon boats
RVs
Motorhomes
Campers
5-wheelers
Motorcycles
ATVs
Motorized wheelchairs
Riding lawn mowers
Tractors
Farm equipment
How Does Donation Work?
With Breast Cancer Car Donations, making a donation is an easy process. All you have to do is get in touch with us, and we handle all the details. Here's what you can expect when you're donating:
You contact us.
We set up a time to tow away your vehicle — at no cost to you.
We use your vehicle to generate funds for Breast Cancer charities.
We send you a tax receipt in the mail.
It really is that simple. Once you get your tax receipt, you're free to cancel insurance and registration details as you like, and that's it!
Why Donate a Car in Georgia to Breast Cancer Car Donations?
Breast Cancer Car Donations not only makes the donation process easy, but we also make sure your donation matters. The proceeds will go directly toward organizations battling Breast Cancer, providing the funding that makes a difference in saving lives.
Whether it's raising funds for research or providing support for seeking a cure, the difference your donation makes is significant. Plus, because we handle all the logistics of donation for these nonprofits, they're freed to focus on working against cancer instead of dealing with donation logistics.
Who Benefits From Your Donation?
We partner with several reputable Breast Cancer nonprofits, using your donation to support their efforts. The American Breast Cancer Foundation (ABCF) is committed to the early detection and diagnosis of Breast Cancer, and Women Involved in Nurturing, Giving, Sharing, Inc. (WINGS) seeks to bridge the gap between diagnosis and treatment for Breast Cancer. When you take part in vehicle donation in Georgia for Breast Cancer, you empower organizations like these to help patients and their families.
Are you ready to make a donation in here in this state? Contact us today to get started!
Donate a Car to Georgia Breast Cancer Nonprofits Today!

Looking for more information about donating in a particular area of Georgia? Click on one of the cities closest to you from the list below.
or Call Us Now at 866-540-5069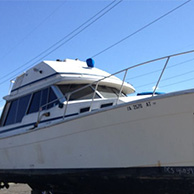 Excellent customer service!