Columbus, Georgia Car Donations
Donate Your Vehicle and Save Lives!
Columbus, Georgia Car Donations: Become Part of a Great Cause By Helping Save Lives of Breast Cancer Patients
Thousands of Americans — including some from Columbus, Georgia – are currently waging an uphill battle against breast cancer. Many of these people do not have the financial resources to be able to afford the high cost of treatment for this devastating disease. They have nowhere else to turn to for assistance.
These people badly need the support of kindhearted and generous fellow citizens to be able to survive. They need all the help they can get. Will you lend them a hand?
A number of organizations are doing their part in providing aid to breast cancer sufferers. They are doing the best they can to help raise money and raise awareness on how to fight this dreadful disease.
Breast Cancer Car Donations is one of the non-profit organizations that are heavily engaged in the battle against this disease. With our car donations program, we generate funds for our reputable non-profit organization partners so that they can sustain the various services they are currently providing to numerous breast cancer beneficiaries.
If you want to participate in our Columbus, Georgia car donations program and become part of a great cause, call us. Your car donations will be used as precious resources in our relentless fight against breast cancer. The funding will help our charity partners not only in providing financial and medical assistance to deserving breast cancer patients but also boosting research on finding more effective ways to fight the disease and in educating the public on how to spot the early stages of breast cancer.
How to Donate Cars for Breast Cancer Patients
We offer a quick and easy Columbus, Georgia car donations process for our donors. The only thing you need to do is reach out to us once you're ready to make a donation. Here is our three-step donation process:
Pick up your phone and give us a call at 866-540-5069. You may also fill out our online donation form to begin the process. We assure you of our prompt response either way. We may require you to present the title of the vehicle you intend to donate depending on state policies. After we verify the information you shared, we will ask you your preferred date, time, and place for the vehicle pick-up.
We pick up and tow your vehicle. Please note that this is absolutely free of charge. We will issue you a tow receipt that will relieve you from any liabilities on your donated vehicle. As such, you can now cancel and stop paying for your car registration and insurance. The receipt is also a requirement for the processing of your top tax deductions.
Receive tax deductions. Within 30 days after the sale of your car at auction, we will send you by mail your tax-deductible sales receipt showing your car's final selling price. That amount will determine how much you can claim as your tax deduction when you file your federal tax return.
Types of Vehicles We Accept for Car Donations
We accept various types of vehicles in our Columbus, Georgia car donations program. It does not even matter if the car you're donating is all messed up. We're still going to accept as long as it has some cash value and a title to prove your ownership. Here is a list of what we commonly accept.
Cars: sedans, vans, SUVs, trucks, motorcycles
Boats and watercraft: sailboats, motorboats, fishing boats, yachts, pontoon boats, houseboats, personal watercraft (like jet skis)
RVs: recreational vehicles, motorhomes, campers, travel trailers, pop-up trailers, 5-wheelers
Specialty vehicles: ATVs, snowmobiles, motorized wheelchairs, riding lawn mowers, tractors, farm equipment
Fleet vehicles: cars, passenger vans, cargo vans, SUVs, pickups, trucks, buses
Non-commercial airplanes
If you're planning to donate more than one vehicle, so much the better! We love multiple Columbus, Georgia car donations because more breast cancer patients would benefit from them.
Columbus, Georgia: The Fountain City
The city of Columbus is part of Georgia's Muscogee County. It lies 90 miles off Atlanta and about 80 miles east of Montgomery, Alabama. It is named after the famous Italian explorer Christopher Columbus. It is known as the Fountain City due to several fountains that were built in the early 20th century.
The City offers a lot of attractions that you can enjoy. You can experience the chronicles of the Civil War era at The Port Columbus Civil War Naval Museum. This is the only Civil War naval museum in the entire nation.
Columbus is where Coca-Cola was born. You can go to the Heritage Corner where it features the birthplace of the famous soft drink.
Another place you can visit is the Coca-Cola Space Science Center. You will see numerous and amazing replicas of an Apollo capsule and the Space Shuttle.
Today Is the Day You Make a Difference!
Show that you care for your fellow Georgians who are struggling with breast cancer. Contact us at 866-540-5069 and take part in our Columbus, Georgia car donations program! Just so you know, we also do car donation programs in different cities and states in the U.S.
or Call Us Now at 866-540-5069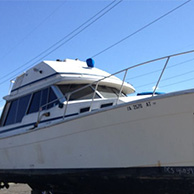 Excellent customer service!