Woodstock, Georgia Car Donations
Donate Your Vehicle and Save Lives!
Woodstock, Georgia Car Donations: Do Something Great – Help Save Lives!
If you're one of those vehicle owners who want to dispose of their clunkers in their backyards quickly, for free, and with no hassle whatsoever, then donating them to our Woodstock, Georgia car donations program is, without doubt, your best option.
You will not only get to dispose of your old and unwanted vehicles in the fastest and most convenient way possible, you will also give yourself the chance to do something truly amazing: help save the lives of those who are suffering from breast cancer.
Woodstock, Georgia is well known for its Southern charm and a solid sense of community. Helping fellow members of the community who are in distress comes naturally to everyone. That's why we at Breast Cancer Car Donations expect that the less fortunate residents of this city who have been afflicted with breast cancer will have no shortage of kind-hearted benefactors.
How Does Our Car Donation Process Work?
We want to clear out your backyard or garage as much as you do and as quickly as possible. That's why we designed our Woodstock, Georgia car donations process to be as easy and as quick as possible. We want you to enjoy the most pleasurable and rewarding giving experience you'll ever have.
It will take only a few minutes of your time to save people's lives. Only three simple steps need to be completed and you'll be on your way to becoming the hero of breast cancer patients:
Tell us your intent to donate.
You can call us at 866-540-5069 or fill out our online donation form. Share with us your contact information, your vehicle's year, make, model, mileage, VIN and over-all running condition.
Schedule your fast and free pickup.
We'll make an arrangement with a licensed towing company in your area to pick up your vehicle at your preferred date, time, and place for pickup. You don't have to pay for towing and you don't have to be present when we haul your vehicle away. We will give you a donation receipt that will allow you to de-register your vehicle, dispose of your license plates properly, and cancel your insurance coverage.
Check your mail for your tax-deductible receipt.
Within days after your vehicle gets sold at auction, you will receive from us a tax-deductible receipt by mail bearing the actual sale price of your vehicle. To claim this benefit, you need to itemize your deductions on your federal tax return.
What Vehicles are Acceptable Donations?
We accept almost any type of vehicle for Woodstock, Georgia car donations as long as it comes with your proof of ownership. We'd need to get a hold of the title otherwise we won't be able to sell it at auction. However, if you've lost your vehicle title, we can assist you in obtaining a replacement title quickly.
You may have more than one rundown vehicle lying around your property. Don't hesitate to donate them because we love multiple donations!
Here's a list of vehicles we would gladly accept for donation:
Cars: sedans, vans, SUVs, trucks, motorcycles
Boats: sailboats, motorboats, fishing boats, yachts, pontoon boats, houseboats, personal watercraft (like jet skis)
RVs: recreational vehicles, motorhomes, campers, travel trailers, pop-up trailers, 5-wheelers
Specialty vehicles: ATVs, snowmobiles, motorized wheelchairs, riding lawn mowers, tractors, farm equipment
Fleet vehicles: cars, passenger vans, cargo vans, SUVs, pickups, trucks, buses
Non-commercial airplanes
What Will You Gain?
We would not want you to leave empty-handed after you made your Woodstock, Georgia car donations. For your generosity and willingness to join our cause, we're happy to give you some rewards:
Receive maximized tax deduction.
Get rid of an unwanted vehicle fast and for free.
Get the burden of maintaining, storing, and insuring a vehicle off your shoulders.
Stop wasting money on repairs and maintenance.
Do something great by helping fund a worthy cause that's meant to save people's lives.
Where Will Your Donations Go?
When you donate your unwanted vehicles to our Woodstock, Georgia car donations program, the proceeds from the sale of your donated vehicles will go to two of the country's most trusted non-profit organizations that provide breast health services to all women who need them. These are our charity partners — the American Breast Cancer Foundation (ABCF) and the Women Involved in Nurturing, Giving, Sharing, Inc. (WINGS).
ABCF, together with its sponsors, focuses its mission in providing uninsured and underserved individuals diagnosed with breast cancer the access to much-needed resources, services, and support. They provide financial assistance to breast cancer patients who can't afford to pay for their treatment.
WINGS, on the other hand, provides assistance to uninsured women diagnosed with breast cancer. Once a woman gets enlisted under WINGS, she receives care throughout her entire lifetime.
Bring the Numbers Down!
When you donate your unwanted vehicles to us at Breast Cancer Car Donations, you'll be helping bring down the number of breast cancer cases and fatalities in your city. Call us at 866-540-5069 and do something great in your life with your Woodstock, Georgia car donations!
or Call Us Now at 866-540-5069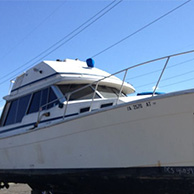 Excellent customer service!