Nevada Car Donations
Donate Your Vehicle and Save Lives!
Nevada Car Donations: You Can Increase Breast Cancer Patients' Survival Chances
If you're a local, then you know that Nevada literally means "snow-covered" in Spanish because of its snow-clad Sierra Nevada mountain range. You may also be aware that its nickname, the "Battle Born State" (that you could find on the Nevada State Flag) was coined because it was admitted to the union in 1864 during the Civil War.
It could be difficult to part ways with a car that's been with you for so long, but if it's always in the shop for repairs, then consider donating it to our Nevada car donations program. If you couldn't handle even the slightest unexpected car repair bill, then the idea of donating your ancient 1998 Audi wouldn't sound so bad. When you donate your car, you'd be giving yourself and the state of Nevada a huge favor that would last for a long time.
What You May Not Know About the Battle Born State
The American Cancer Society's Cancer Statistics Center had projected a total of 2,010 estimated new breast cancer cases and 380 recorded deaths of the same disease in the state in 2017. Approximately 69.7 percent of these cases would have been diagnosed through mammography results of women 40 years and older.
It's been reported that Nevadans have a higher chance of contracting and dying of cancer compared to residents of other neighboring states because of lack of screening facilities and less specialized expertise. This is the primary reason why nearly 10 percent of those affected by cancer are forced to go beyond the state's borders to seek reliable diagnosis and treatment.
What is Breast Cancer and How Can We Fight It?
Breast Cancer is a life-threatening disease characterized by an uncontrolled growth of cells in the breast tissues. It's the result of abnormal changes in a person's genetic material that could either be inherited from a parent. It could also happen due to the aging process or the general "wear and tear" of the body.
The disease has to be diagnosed at its earliest stages for it to be more responsive to treatment, thus increasing the chances of the patient's survival. Conversely, when diagnosed late, cancer metastasizes or spreads in the body, making it more difficult to treat.
Breast Cancer Car Donations supports our certified 501(c)3 nonprofit partners by facilitating vehicle donations to raise funds for their programs that benefit breast cancer victims. These programs provide comprehensive breast health services in every state. To give you a closer look at who we're working with, here are our charity partners:
American Breast Cancer Foundation (ABCF)
This charitable institution is focused on implementing the early detection and diagnosis of breast cancer by providing financial assistance for breast cancer screenings and diagnostic tests. Early detection means more opportunities for treatment, which leads to a 93 percent chance of survival in the first five years. This charity focuses mainly on the uninsured and underserved individuals with the goal of reducing the disparity in access to breast cancer diagnosis and treatment.
Women Involved in Nurturing, Giving, Sharing, Inc.
 

(WINGS)

This nonprofit organization provides all-inclusive breast health services including surgery, oncology services, financial assistance, and outpatient medication to those who are not insured.

If these existing programs are sustained and improved through additional funding, more lives would be saved. You don't have to personally know people who are battling breast cancer to understand that they need your help. Donate your car to charity and make your corner of the world a better place.
It's So Easy to Donate a Car!
To demonstrate how much we value the generosity of our donors, we made sure that our Nevada car donations process would only take a few minutes for you to save countless lives. The process is so easy that you could do it with your eyes closed.
Proceeds from the sale of every donated vehicle to our Nevada car donation program would go directly to our partner nonprofits' breast cancer programs in Nevada.
Here's how:
Let us know that you want to donate a vehicle to our Nevada car donations program by filling out our simple online donation form that you could find all on our website. You also have the option to call us at 866-540-5069 to give us your contact information (which we promise never to sell) and important details about your car.
Schedule your 100% FREE pickup and towing!
We'll coordinate with a towing company in your area as soon as you give us your vehicle's location and your preferred time for pickup. You don't have to bring cash when we haul your vehicle away because towing's on us! In fact, you don't even have to be there when we get the job done!
Receive your tax-deductible receipt!
After we sell at auction the car you donated to our Nevada car donations program for its highest possible price, we'd mail you your tax-deductible sales receipt that you'd use when you itemize your deductions on your federal tax return.
And just like that, you'd get rid of your unwanted clunker and give those who suffer from breast cancer a chance to have longer and better lives.
You Can Donate Other Types of Vehicles
With Breast Cancer Car Donations, you can donate almost all kinds of vehicles to our Nevada car donations program if you want to. You can even make multiple donations if you have more than one ramshackle car you want to dispose of.
What's important is the proof of ownership that comes with your donation, otherwise, it would be a challenge for us to sell it at auction. However, if you have title issues, our team would be more than happy to assist you through the process of obtaining a replacement title.
Here's a list of the vehicles that we commonly accept for a Nevada car donation:
Cars:

 cars, vans, SUVs, trucks, motorcycles

Boats:

 sailboats, motorboats, fishing boats, yachts, pontoon boats, houseboats, personal watercraft (like jet skis)

RVs and campers:

 recreational vehicles, motor homes, campers, travel trailers, pop-up trailers, five-wheelers

Specialty vehicles:

 ATVs, snowmobiles, motorized wheelchairs, riding lawn mowers, tractors, farm equipment

Fleet Vehicles:

 cars, passenger vans, cargo vans, SUVs, pickups, trucks, buses
Help Nevada Today
Donating your once cherished vehicle through Breast Cancer Car Donations is an excellent way to give back to the state of Nevada. As you help fund breast cancer programs, you bring down the state's breast cancer mortality rate and increase every affected person's chance of survival.
Contact us at 866-540-5069 and get free towing services for your Nevada car donations!
Donate a Car to Nevada Breast Cancer Nonprofits Today!
Looking for more information about donating in a particular area of Nevada? Click on one of the cities closest to you from the list below.
or Call Us Now at 866-540-5069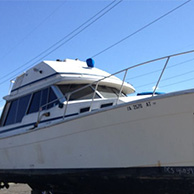 Excellent customer service!