Henderson, Nevada Car Donations
Donate Your Vehicle and Save Lives!
Henderson, Nevada Car Donations: Extend a Lifeline to the Suffering Breast Cancer Patients in Your Own City
Are you having a hard time maintaining an old car? Is it getting too expensive? Is it consuming too much space in your garage?
Instead of selling it, what you can do is donate it to us at Breast Cancer Car Donations through our Henderson, Nevada car donations program. We can assure you that donating your car to support the noble cause of helping breast cancer victims will give you more satisfaction than selling it.
Our Quick and Easy Car Donations Process
At Breast Cancer Car Donations, we provide utmost convenience to our donors. Our goal is to process your car donations with dispatch so we can generate funds from them as quickly and possible. This way, we can immediately use such funds to help the suffering breast cancer patients in your own city.
Here is a closer look at our Henderson, Nevada car donations process:
Once you're ready to make a donation, pick up your phone and give us a call at 866-540-5069. You may also fill out our online donation form to begin the process. Either way, we will respond promptly. We may require donors to present the title of the vehicle. State policies may vary. Feel free to call us at 866-540-5069 so we can clarify this point.
We will call you back after we've verified the information you shared about your vehicle. We will then ask you to pick the most convenient date, time, and place for the vehicle pick-up. Please note that this is absolutely free of charge. We will issue you a tow receipt during the pick-up. This will relieve you from any liabilities on your vehicle and give you the right to cancel your car registration and insurance coverage and stop paying for them. The receipt is also a requirement for the processing of your top tax deductions.
Within 30 days after the sale of your car at auction, we will send you by mail your tax-deductible sales receipt showing your car's final selling price. That amount will determine how much you can claim as your tax deduction when you file your federal tax return.
The Types of Vehicles We Accept for Donation
We want to make every donation count. That's why we accept nearly all types of vehicles in our Henderson, Nevada car donations program. Even if the vehicle you're donating is not in good condition or has not run for years, we will most likely still accept it!
We also welcome multiple Henderson, Nevada car donations because we would be able to generate more funds from them for the benefit of indigent breast cancer patients. So, if you have more than one vehicle just gathering dust in your backyard, you can donate them all to us.
Here is a list of the types of vehicles we accept for donation:
Cars: sedans, vans, SUVs, trucks, motorcycles, buses, pickups
Boats and planes: sailboats, motorboats, fishing boats, yachts, pontoon boats, houseboats, jet skis, non-commercial airplanes
RVs: recreational vehicles, motorhomes, campers, travel trailers, pop-up trailers, fifth wheelers
Specialty vehicles: ATVs, snowmobiles, motorized wheelchairs, riding lawn mowers, tractors, farm equipment.
Where Proceeds from Your Car Donations Will Go
The proceeds from the sale of Henderson, Nevada car donations we receive go straight to our two charity partners — the American Breast Cancer Foundation (ABCF) and Women Involved In Nurturing, Giving, Sharing, Inc. (WINGS). These are two of the nation's most trusted non-profits. They use the funding to carry out their existing programs to fight breast cancer. These programs have the following objectives:
Provide financial assistance to uninsured and underserved breast cancer patients, covering their surgery, oncology services, consultation, hospital fees and outpatient medication;
Connect these patients to local facilities that offer free and accessible resources, information and other comprehensive breast health services;
Raise public awareness on breast cancer prevention, diagnosis, and treatment;
Pursue research on prevention, screening, diagnosis, and treatment of breast cancer; and
Sponsor charity and outreach events for the benefit of breast cancer patients
About Henderson, Nevada
The city of Henderson is a part of Clark County, Nevada. It is the second largest city in Nevada next to Las Vegas, the entertainment capital of the world.
The city is home to different tourist attractions like museums, shops, and restaurants that you can visit and enjoy.
Ready to Support a Worthy Cause?
Are you ready to donate your old and unwanted car to support a worthy cause? Contact us at 866-540-5069 and join our Henderson, Nevada car donations program. Extend a lifeline to the suffering breast cancer patients in your own city!
or Call Us Now at 866-540-5069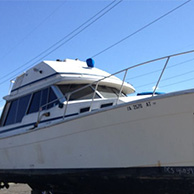 Excellent customer service!