Schaumburg, Illinois Car Donations
Donate Your Vehicle and Save Lives!
Schaumburg, Illinois Car Donations: Give Hope to Breast Cancer Patients
Did you know that when you donate to our Schaumburg, Illinois car donations program, you'll be able to help save the lives of breast cancer sufferers in the country? That's right: That old and insignificant car of yours can actually be used as a tool to fight breast cancer. How's that even possible?
At Breast Cancer Car Donations, we convert donated vehicles into sources of funding for nonprofit organizations battling breast cancer such as Women Involved in Nurturing, Giving, Sharing, Inc. (WINGS) and American Breast Cancer Foundation (ABCF). By donating your unwanted car to us, you allow these nonprofits to continue their research on the detection, prevention, and treatment of the deadly illness. It may even be possible for a cure to be discovered, thanks to your vehicle donation.
By contributing to our Schaumburg, Illinois car donations program, you provide hope to struggling women stricken with this deadly disease. You give them the assurance that they're not alone, and that you and others are fighting for them. If you've always wanted to play a part in putting an end to the deadly disease, now would be the ideal time to do so.
Enjoy Our Quick and Convenient Donation Process
Deciding to work with Breast Cancer Car Donations is something you certainly wouldn't regret. We make things a whole lot easier for you. From the processing of your tax receipt to the free towing of your vehicle, we guarantee you that we will take care of everything.
All you need to do is to start the donation process by contacting us. Once you're ready to donate your car to our Schaumburg, Illinois car donations program, give us a call or fill out our online donation form. Give us details about the car you plan to donate, after which we'll set a date and place to pick it up.
You don't have to be present when the tow truck we hired arrives to haul your vehicle away. Even better, you don't have to pay for it! We will also give you a donation receipt that will give you the freedom to revoke your car insurance and registration details.
When we finally have your car with us, we'll auction it off as means of gathering funds. Your car donations in the area will enable nonprofit charities to continue providing assistance to breast cancer patients and their families.
After selling your vehicle, we will send you a tax receipt that will enable you to claim a top tax deduction.
So there you go, you've just freed yourself the burden of maintaining an automobile that you barely use anymore. And you did it all for a meaningful cause!
Feel free to check our FAQs page if you got any more questions about Breast Cancer Car Donations.
Types of Vehicles Qualified for Our Schaumburg, Illinois Car Donations Program
Breast Cancer Car Donations accepts almost all vehicle types, no matter what the state or age they're in. Because a tow truck will take your car away, you wouldn't be worrying about its working condition. So whether you plan to donate a run-down pickup truck or a van that's up and running, we will gladly accept it as your donation.
From cars to RVs to watercraft, we take many types of vehicles for our Schaumburg, Illinois car donations program. To give you a better idea, here's a list of what we normally accept:
Motorcycles: moped, scooters, sports bikes
Cars: minivans, buses, SUVs
Watercraft: boats, jet skis, cruise ships
RVs: motorhomes, pop-up trailers, campers
Specialty vehicles: motorized wheelchairs, snowmobiles, farm equipment
Aircraft: planes or helicopters
Feeling quite unsure about your car's eligibility for our Schaumburg, Illinois car donations program? How about giving us a call and talk to us about it? We'd certainly love to hear from you.
What Makes Breast Cancer Car Donations a Great Choice?
Are you looking for a car donation program in Schaumburg, Illinois that provides you exciting benefits to enjoy? Seems like you have just come to the right place!
Apart from our fast and smooth donation process, you also get the chance to experience several other perks that go along when you take part in our Schaumburg, Illinois car donations program. By donating to us, expect good things such as:
A potential top tax deduction
Disposing of an old car for free
No need to advertise or sell your vehicle
Free pickup and towing
No need to spend on your car's insurance or restoration fees
No need to worry about privacy invasion
Feeling of contentment from helping breast cancer patients and their loved ones
Support Breast Cancer Patients in Schaumburg, Illinois Now
Are you ready to join us in the battle against the vicious and life-claiming disease? Make a difference with your Schaumburg, Illinois car donations today. Let these women know that you truly care about their wellbeing.
Contact us at 866-540-5069 and make your car donation. We are looking forward to working with you!
or Call Us Now at 866-540-5069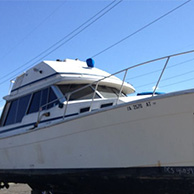 Excellent customer service!