Aurora, Illinois Car Donations
Donate Your Vehicle and Save Lives!
Convert an Old Vehicle into a Cancer-Fighting Weapon through Aurora, Illinois Car Donations
Have you been taking your aging car to the auto repair shop almost every week? Do you think the time has come to finally retire it or maybe give it a new purpose? We have just the perfect solution for you: Turn it over to us at Breast Cancer Car Donations through our Aurora, Illinois car donations program!
When you donate a car for charity, you'll play a crucial role in the lives of breast cancer patients in your community. We'll sell your vehicle via auction and use the proceeds to support the programs and services of reputable nonprofit organizations that we have partnered with. These IRS-certified 501(c)3 nonprofits cater to uninsured and underserved breast cancer patients and all other individuals needing comprehensive breast health services.
In return for your charitable contribution, we'll reward you with a handsome tax deduction.
The Significant Role Your Donation Will Play in the Fight against Breast Cancer
Your participation in our Aurora, Illinois car donations program will help our charity partners in delivering life-saving assistance to their beneficiaries. The funding they receive from us helps them in providing financial aid to needy individuals, making it possible for them to get screened, diagnosed, and treated for breast cancer. The funding also helps support breast cancer research and awareness campaigns.
A Quick Guide to Our Car Donations for Cancer
Many people have the notion that donating vehicles involves a lot of complicated steps. What if we told you that that's completely untrue? Or at least with us, that's never been and will never be the case!
Breast Cancer Car Donations is all about providing quality service to its donors. We make it our job to manage all paperwork, leaving our donors with nothing to work on except to contact us. That's how much we value them! We serve the entire state of Illinois, including nearby communities such as Naperville.
When you take part in our Aurora, Illinois car donation program, our quick and convenient donation process will surely amaze you. Here's our simple three-step donation guide:
1. You contact us.
When you want to contribute car donations for breast cancer, either give us a call or fill out our online donation form. Share a few important details about the vehicle you wish to donate, including its mileage, year, make, model, working condition, and VIN.
2. Set a time, date, and location for your vehicle's pickup.
One of the things you'll love about us is that we provide free pickup and towing services in all parts of the U.S. Just give us your complete address or the location of your vehicle, and our tow truck driver will be there on the designated schedule to collect your donation.
Our driver will issue you a towing receipt before taking off with your donated vehicle. This receipt will enable you to cancel your DMV registration and insurance coverage.
3. Receive your tax-deductible receipt.
Within 30 days after we auction off your donated vehicle, you'll receive from us your 100-percent tax-deductible sales receipt. The receipt will show the selling price of your donation. The amount will serve as the basis of your tax deduction claim when you file your federal income tax return in the next tax season.
There you have it! Should you have any questions or clarifications, feel free to call us at 866-540-5069 or send us a message online. One of our specialists will gladly assist you. You can also check out our FAQs page for more information.
Tons of Perks to Make You Smile
When you donate a vehicle to charity, it will definitely make a lasting impact on the lives of needy breast cancer patients in the City of Lights. At the same time, it will also bring you a lot of rewards. Here are the benefits that you'll receive once you participate in our Aurora, Illinois car donations program:
You just can't say no to a huge tax write-off, can you?
Count on us to haul your vehicle away without you having to take out cash from your wallet!
No headaches from paperwork
From title ownership transfer to your tax papers, we'll take care of everything for you!
Avoid complications of trying to sell your vehicle yourself.
Why bother wasting your time, effort, and money in trying to sell a second-hand car when you can easily dispose of it for free? Plus, paying for its repairs and modifications before selling it will only add more to your money problems!
Say goodbye to costly fees
Speaking of money problems, we're fully aware of how financially burdensome it is to maintain a vehicle and have it insured. With your vehicle no longer in your possession, you can finally put an end to your money woes!
Feel great about yourself
Ever thought that you have the power to help save lives? Now that you know it's possible with your participation in our Aurora, Illinois car donations program, you'll surely be proud of yourself!
The Types of Vehicles We Accept for Donation
We're delighted to let you know that we at Breast Cancer Car Donations accept almost all types of vehicles. Don't hesitate to give us an ancient camper or a riding lawnmower originally owned by your grandpa. We'll say yes to them!
To get an idea of the various types of vehicles we welcome in our Aurora, Illinois car donations program, check out the list below:
Cars: 

sedans, luxury cars, coupes, convertibles, hybrids, sports cars, wagons, hatchbacks
Vans: 

family minivans, camper vans, cargo vans, passenger vans
SUVs: 

compact, midsize, full-size or crossover versions
Motorcycles: 

touring bikes, cruisers, scooters, off-road bikes, mopeds, sports bikes, choppers
Trucks: 

box trucks, pickup trucks extended cab pickup, panel trucks, refrigerator trucks, tank trucks
Boats: 

fishing boats, sailboats, tugboats, speedboats, houseboats, cruise ships, catamarans, pontoon boats, yachts
Specialized vehicles: 

riding lawnmowers, motorized wheelchairs
Fleet vehicles:

 SUVs, pickups, trucks, buses, cars, passenger vans, cargo vans, limousines, ambulances, taxicabs
Work-related vehicles: 

construction vehicles, tractors and farm equipment, buses, large trucks, landscaping vehicles
Others: 

noncommercial planes; campers, travel trailers, snowmobiles, Jet Skis, RVs, motorhomes, pop-up trailers, ATVs
Not sure if your damaged van qualifies for our Aurora, Illinois car donations program? Talk to us at 866-540-5069. We're confident that we'll accept it!
Cancer Treatment Centers in the Area
The City of Lights also has some of the best local cancer treatment centers. These include Rush Copley Medical Center on Ogden Avenue and the Waterford Place Cancer Resource Center on Waterford Drive. These organizations offer compassionate care and support for patients and caregivers. 
Time to Retire Your Clunker Now!
You'll only need to spare a couple of minutes of your time to bring about a lifetime of change for individuals diagnosed with breast cancer. Now would be the best time to transform and save lives using just your no-longer-needed vehicle. Call us at 866-540-5069 or fill out our online donation form to join our Aurora, Illinois car donations program now!
or Call Us Now at 866-540-5069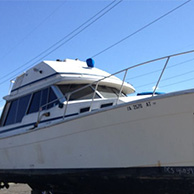 Excellent customer service!