Naperville, Illinois Car Donations
Donate Your Vehicle and Save Lives!
Naperville, Illinois Car Donation: Give the Life-Saving Gift of Hope to Breast Cancer Patients
If you're tired of looking at your non-functioning vehicle that's been taking up space in your driveway for ages, you might want to consider donating it to our Naperville, Illinois car donation program. We at Breast Cancer Car Donations want you to know that with your car donation, you have the power to change and save countless lives touched by breast cancer in the Naperville area.
Breast cancer is the second leading cause of cancer death in women in the United States today, next to lung cancer. Each year, more than 252,710 women in the United States will be diagnosed with breast cancer and more than 40,500 will die. Every two minutes, a woman is diagnosed with breast cancer, and one woman will die of breast cancer every 13 minutes on average.
On a positive note, more than 3.3 million breast cancer survivors remain alive in the United States today. The early detection of breast cancer remains an essential part in combating breast cancer since the underlying cause of the disease still remains poorly understood even up to now.
With the right and adequate treatment, there is a good chance that individuals who are suffering from breast cancer may be treated if detected at an early stage.
Many breast cancer patients do not have insurance. Insured individuals, on the other hand, sometimes do not get reimbursed by their insurance company. As a result, many breast cancer patients turn down recommended health care because of the high cost of treatment.
This is the reason why Breast Cancer Car Donations is here with our vehicle donations program in the area.  We collaborate with the nation's most trusted non-profit organizations to help breast cancer patients who could not afford the cost of treatment. We have partnered with these two non-profits:
American Breast Cancer Foundation

 

(ABCF)
This non-profit organization focuses their efforts on the early detection and diagnosis of breast cancer. They provide lifesaving tests to individuals who don't have access to reliable screening methods. In doing so, they are able to rule out the chance of cancer or detect it at an early stage so that it may be treated immediately, thus increasing the survival rate of cancer patients.
Women Involved in Nurturing, Giving, Sharing, Inc. (WINGS)
Founded in 1999, WINGS aims to provide assistance to women suffering from breast cancer by providing them a lifetime access to comprehensive treatments including surgery, radiotherapy, chemotherapy, lab tests, and physician visits. The organization also undertakes education and outreach programs to bring quality care to women with breast cancer.
The proceeds of your donated car will go to these non-profit organizations. With the generated funds from the sale of your donated vehicle, residents of Naperville, Illinois would surely be grateful for the thought that a charity is actively striving to provide much-needed resources and support for the people whose lives have been touched by breast cancer.
Donating Is As Easy As 1-2-3!
It's important to us that our donors go through a smooth Naperville, Illinois car donation process. In just three easy and hassle-free steps, you can get rid your non-functioning vehicle and finally get that extra garage space you've always wanted!
These three steps can turn you into a lifesaver:
You can start by filling out our online donation form, or you can call us at 866-540-5069 to give us your personal contact information and a few details about your donated vehicle (year, make, model, mileage, running condition, and availability of its title).
Take advantage of our free towing services!
After we process your donation, we'll arrange with an affiliate towing company in your area to pick up your vehicle at the date, time, and location most convenient to you and at no cost to you! After your car has been picked up, the towing company will hand you a donation receipt releasing you from all liabilities from that point onwards.
Your donated car will then be auctioned off and sold to the highest bidder. Your tax-deductible receipt will be mailed to your address within 30 days after the sale of your donated car. This document will be needed when you itemize your deductions on your federal tax return.
List of Accepted Vehicles
Breast Cancer Car Donations will gladly accept almost any type of vehicle that you'd want to part ways with. On a case-to-case basis, we even accept vehicles that have not been used for the longest time! We just need your proof of ownership so that we could sell them at auction.
You can also donate more than one vehicle. We are delighted to receive multiple Naperville, Illinois donations since they mean more assistance to breast cancer sufferers.
If you have lost your title, our experts will be glad to help you through the process of obtaining a replacement title and other related matters.
If you're not sure if your vehicle will make the cut, here is the list of vehicles we will gladly accept for Naperville, Illinois donations:
Cars: cars, vans, SUVs, trucks, motorcycles, buses, pickups,
Boats: sailboats, motorboats, fishing boats, yachts, pontoon boats, houseboats, personal watercraft (like jet skis)
RVs: recreational vehicles, motorhomes, campers, travel trailers, pop-up trailers, 5-wheelers
Specialty vehicles: ATVs, snowmobiles, motorized wheelchairs, riding lawn mowers, tractors, farm equipment.
While the fast-growing suburb of Naperville may be best known for its beautiful subdivisions, excellent school system and attractions such as Naper Settlement and the Riverwalk, it's also served by various cancer treatment centers. From Cancer Care Center to Northwestern Medicine Cancer Center to Edward Cancer Center, these facilities demonstrate the major need for cancer support. When you donate a vehicle to charity, you provide more help for patients and their families in the area.
Be the Reason Why People Won't Give Up
Think about the potential for bettering yourself and the people around you. When you donate your car to us, a person touched by breast cancer could face the future with the most treasured gift you bring — hope.
Get in touch with us today. We serve the entire Chicago area. Call us at 866-540-5069 and get your tax rewards for your Naperville, Illinois donations!
or Call Us Now at 866-540-5069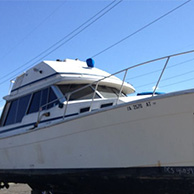 Excellent customer service!