Missouri Car Donations
Donate Your Vehicle and Save Lives!
Missouri Car Donations: Help Breast Cancer Patients in Missouri Through Your Car Donations
Our Missouri car donations program fights breast cancer one car at a time. We at Breast Cancer Car Donations believe the disease can eventually be defeated through enhanced public awareness and improved prevention, early detection, and medication.
Money is the most crucial element in fighting breast cancer. Often, needy women don't get to access medical services that would have enabled early detection of their breast cancer and thus improved chances of beating the disease. Through our car donations program here in the state, uninsured and underprivileged women who contract breast cancer are given the same chance of surviving the disease as their richer counterparts.
In the field of medicine, disease prevention is most important. Breast Cancer Car Donations works with other nonprofit organizations in launching public information campaigns to educate people on how to prevent breast cancer and how to access services for early detection, diagnosis, and treatment of the dreaded disease. We try to reach the farthest localities in Missouri to spread vital information on this subject, and for this, we need the financial resources that we get from our Missouri car donations.
Studies show that many women only visit healthcare providers only when the symptoms of breast cancer have become obvious. This lowers the possibility of fighting the disease. With the help of our charity partners, women are encouraged to undergo breast cancer screening and given access to medical facilities to properly diagnose their condition.
Where Your Car Donations Will Go
Our Missouri car donations process involves donating vehicles for the benefit of breast cancer communities in the state. The proceeds from the sale of your donated vehicles go directly to affected communities in Missouri.
Donors to our program are given an opportunity to repurpose their old, unwanted cars as we turn these vehicles into instruments that give hope and new lease on life to breast cancer sufferers.
At the same time, donors receive benefits for their charitable acts, including possible top tax deductions.
How to Donate Cars for Breast Cancer Patients in Missouri
All you have to do to join our Missouri car donations program is to reach out. A simple call from you can change the lives of many. Once you're ready to make a donation, pick up your phone and give us a call at 866-540-5069. Provide us basic information about yourself and the vehicle you're donating, including its make, model, and mileage.
You may also fill out our online donation form to begin the process. Either way, we will respond promptly.
Our car donation process will require some necessary paperwork. We often require donors to present the title of their vehicles.
Arrange the Pick-up
You will hear from us after we've gathered all the necessary information about your vehicle. We will ask you to pick the most convenient date and time for the vehicle pick-up. Please note that this is absolutely free of charge.
We will issue a tow or donation receipt after the pick-up. This will relieve you from any liabilities of owning the vehicle. The receipt is also a requirement for the processing of your top tax deductions.
Why Donate a Vehicle to Breast Cancer Patients in Missouri
Many people do not expect anything in return after they donated to a charity. However, our Missouri car donations program provides many benefits to its donors. You may be surprised to know the many perks you will get for donating.
Receive Maximized Tax Deductions
Because we value our donors, we want them to get the most out of their Missouri car donations. We do this by sending your unwanted vehicle to the best auction houses where we would try to sell it at its highest possible price. The result would be maximized tax deductions on your federal tax return based on your car's full selling price or the fair market value, whichever is greater.
Other Benefits that Await Car Donors
Here are some more benefits you will get:
Avoid the hassle of selling. By donating your car to our Missouri car donations program, you won't have to run ads, deal with phone calls or emails, show vehicle to potential buyers and haggle over the sales price.
No need to bother yourself with paperwork. When you make your car donation, we handle all the paperwork from beginning to end — from handling the title transfer to the documentation required in receiving your charitable tax deduction.
You save money. Your car may cost more to repair than it's worth. By donating your vehicle, you don't need to bother about registration and insurance costs.
Support a cause that you believe in. Donating your car for a noble cause will give you a deep sense of personal satisfaction.
Get extra space in your backyard. Participating in our Missouri car donations program would mean having room for a new car in your garage or backyard.
The donation process only takes a few minutes.
We pay for pick-up and towing.
Contact us at 866-540-5069 and donate your vehicle to our Missouri car donations program now!
Donate a Car to Missouri Breast Cancer Nonprofits Today!
Looking for more information about donating in a particular area of Missouri? Click on one of the cities closest to you from the list below.
or Call Us Now at 866-540-5069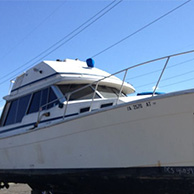 Excellent customer service!