Garland, Texas Car Donations
Donate Your Vehicle and Save Lives!
Garland, Texas, Donations: Fight What's Worth Fighting!
Do you want to become part of a noble cause that is worth fighting for? If yes, we invite you to join our Garland, Texas car donation program. By donating a car, you will be able to extend life-saving support to needy breast cancer patients in your city.
If you are thinking of junking your old car, SUV, truck, boat or motorcycle because it's not valuable to you anymore, why not donate a car for charity?
Breast Cancer Car Donations is a growing community of people in the United States who simply want to uplift the lives of those with breast cancer. We are here to exert our best efforts in helping hundreds of thousands of fellow Americans affected by this horrible disease.
When you donate a vehicle to us, you will be providing our dedicated non-profit partners the much-needed financial support so they can pursue their programs that are basically aimed at saving and empowering the lives of those suffering from the horrible disease. You will not only help those who are affected by breast cancer but their families as well.
Your contribution to our Garland, Texas, vehicle donation program will also boost research on breast cancer that can hopefully result in new and better treatment options, early detection, diagnosis, and, who knows, perhaps even the ultimate cure for the disease itself. We serve the entire state of Texas, including (but not limited to) nearby cities such as Dallas, Mesquite and Plano.
Learn More About Garland, TX
Garland is a city rich in history and culture, where residents have everything from natural resources to abundant shopping at their fingertips. It's known for being a manufacturing hub, has 2,800 acres of parks and showcases the stories of its founding in a museum in an old Santa Fe Depot. Even more importantly from a health care standpoint, the city's location next to Dallas puts a variety of exceptional medical facilities within reach, from UT Southwestern Medical Center to Baylor University Medical Center and more. This is especially significant given the high incidence of breast cancer in the Dallas-Fort Worth area — some of the highest numbers in the state and the country. 
How You Can Help
If you are looking for a quick and easy donation process, then you are in the right place! If you are in a hurry or a busy type of person, don't worry! This won't consume much of your time at all. All you need to do is call us, and we'll handle the rest of the process. This is what will happen:
First, you contact us either by calling us at 866-540-5069 or filling out our online donation form and submitting it. We would require your personal contact information and a few details on the vehicle you're donating like its make and model and year
We will now be arranging a time and date that is best suits your schedule to pickup the car. Nonetheless, if something came up on that day or you got something to do, it's okay to not be present during the pickup.
Once the day comes, we have workers from an assigned towing company to get your car towed away. Then it will be placed in an auction where it will be sold. Once someone will purchase it, the proceeds of your car donation will now be used as funding for non-profits to make use of for the benefit of people with breast cancer.
You'll then receive a tax receipt in your mailbox. You can use this to get your car's insurance and registration cancelled. This is also for you to get a top tax deduction.
If there are unclarity on some points, do not hesitate to give us a call and clarify. We are excited to have you on the line with us. You can also visit our FAQ's page for possible answers to your concerns.
What Qualifies for Garland, Texas, Vehicle Donations
Worrying if your vehicle is qualified or not will not be a problem because nearly every type of vehicles is qualified in Garland, Texas.
How about the condition of the vehicle? Are you worrying about it being all wrecked up or even not running for years? Well, regardless of condition, we are still going to accept it!
Here are examples of qualified vehicles:
Cars
Trucks
Campers
Toy haulers
Vans and minivans
Boats
Yachts
Farm equipment
Snowmobiles
Golf carts
Airplanes
And more!
Will We Be Getting Something As Well
Thanks to your generosity and act of kindness, you will be helping out tons of people that are suffering with breast cancer. However, you are also doing yourself a big favor because you too are going to be getting something. Let us explore some of them:
The easiest way to get rid of your old car is by donating it

You don't need to pay anymore of maintenance, insurance and registration fees

No more stress in advertising or negotiating with buyers just to sell your car

Privacy loss and security dangers won't be an issue

If you itemize your deductions on your tax return, you can get a 

tax deduction

 from your car donation
Join The Battle Now!
Now you have an idea on how to do a Garland, Texas donation, are you now ready to join in the battle and fight against the dreadful disease? Donate now and call us at 866-540-5069!
or Call Us Now at 866-540-5069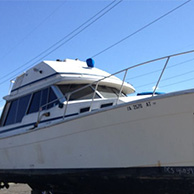 Excellent customer service!