Car Donations In Dallas
Donate Your Vehicle & Transform Lives!
Donate a Car in Dallas to Help Fight Breast Cancer
One of the easiest ways to help in the fight against breast cancer is by making car donations. If you're planning to discard a vehicle that no longer works for you, you might as well make a good cause out of it. With so many women battling the devastating disease, the least you can do to help them and their families is to donate cars that you don't use anymore — like that vehicle gathering dust in your garage.
When you decide to give away an idle van that's been sitting in your garage for the past few months, or a properly-functioning motorcycle that you don't need any more, you must know that you're already making a difference in the lives of cancer patients in the city.
When you donate your car to Breast Cancer Car Donations, you're giving your support to reputable nonprofits that aim to find a cure for the disease. Through your car donations in Dallas, you help empower these organizations in pursuing further research on the prevention, screening, and treatment of breast cancer. Aside from that, you're also helping their families by giving them hope and assurance.
Wondering how to donate a car but not a huge fan of doing paperwork? Don't have enough time to look for an affordable towing company? With Breast Cancer Car Donations, you won't be dealing with any of these nuisances.
Because you care so much about the affected women and their families, we also want to do our part of making things easier for you. Leave everything to us, including all the paperwork and the towing of your vehicle. Just reach out to us and tell us that you're ready to donate a car to charity.
You initiate the donation process by contacting us. You may do so by calling us or filling out the online form, after which you give us a few bits of information about the vehicle you plan to donate.
We will then set up a time and place for your car to be picked up — at your convenience. Don't worry about having to be somewhere else at the time of towing. Don't worry about the cost either, as everything is on us.
Once you donate a car in Dallas and it is auctioned off, the proceeds will be given to local nonprofits that specialize in breast cancer research and treatment.
Be sure to check your mailbox for the tax receipt. The receipt grants you the freedom to revoke your car's insurance and registration details. You can utilize this receipt to get the top tax deduction when you file an itemized tax return. 
And that's pretty much how our donation process works! You just turned your vehicle donation into a lifesaving act. If you happen to have any more questions regarding our donation process, check out our FAQs page here.
Types of Vehicles We Accept
Don't know if your vehicle qualifies for our car donation program? Don't worry, there's a good chance that we'll take it regardless of its working condition and age. As long as we see that it's capable of generating funds for breast cancer nonprofits, we'll be happy to take it.
Almost all sorts of vehicles are accepted in our program. From mopeds to campers to minivans, Breast Cancer Car Donation is willing to take whatever you have to offer. We also accept water vehicles such as boats, yachts, jet skis, and motorboats.
In case you're wondering, specialty vehicles like ATVs, tractors, snowmobiles, and motorized wheelchairs also qualify.
Help Save Lives With Your Car Donation Today
Your car donation can go a long way toward helping the lives of women suffering from breast cancer in Dallas, Texas. Whenever you're ready to make a donation, give us a call at 866-540-5069.
or Call Us Now at 866-540-5069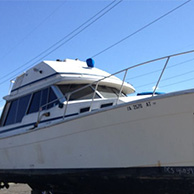 Excellent customer service!