Plano, Texas Car Donations
Donate Your Vehicle and Save Lives!
Plano, Texas, Donations: Your Simple Act Can Save Lives of Breast Cancer Victims
A gesture as simple as giving a vehicle to our Plano, Texas car donation program can transform and even save thousands of lives in the country. Your car, despite its age or condition, is capable of making a huge impact on women who struggle with breast cancer.
According to a 2016 report by the Texas Department of State Health Services, more than 15,000 breast cancer cases were recorded in Texas in 2016 alone. The report states that breast cancer is the most common form of cancer for women in the state.
Despite the huge effort and capital spent in analyzing the deadly disease, the ultimate cure for breast cancer remains elusive. But experts continue to look for ways to vanquish the devastating disease that has been pestering mankind since the dawn of history.
Breast Cancer Car Donations is one of the organizations that continues to wage a relentless campaign against the disease. Through our Plano, Texas, vehicle donations program, we provide the funds for other nonprofit organizations to use in finding a more effective treatment for breast cancer and helping more cancer victims to survive the disease. We serve the entire state of Texas, including (but not limited to) nearby cities like Dallas and Garland.
True enough, an automobile or a boat that you already consider useless can turn into a life-saving instrument for breast cancer patients. If you've long been planning to get rid of it, now is just the perfect time.
Enjoy a Hassle-free and Efficient Donation Process
With us, you won't have to worry about going through a complicated and stressful process. The least we can do to repay you for your act of kindness is by disallowing you to experience headaches from dealing with paperwork. Trust us to take care of everything, from the start to the end.
Once you have made up your mind to take part in our program in the area, let us know. From that point on, leave the rest of the process for us to handle. To give you an overview, here's what it's like to donate to us:
Contact us. Give us a call or fill out our 

online donation form

. After you provide us specific details about your vehicle, we will arrange a date and time to pick it up.

We tow your car away for free. There's no need for you to be present when our tow truck arrives at your pick-up place. We will give your donation receipt, which gives you the freedom to cancel your car's registration and insurance.

We auction off your Plano, Texas donations. The proceeds will be given to our 

partner cancer-fighting organizations

. Days after the sale of your donated vehicle, we will mail to you your 100 percent tax-deductible sales receipt, which you can use to claim your tax deduction.
That's pretty much how the whole donation process goes. If you happen to have some more questions about us, just refer to our FAQs page by clicking this link.
Benefits of Working With Us
When planning to donate a car for cancer in Plano, Texas, it's only practical and smart for you to choose a donation program that offers a number of perks. That's why we see to it that you won't regret teaming up with us.
Apart from our smooth and convenient donation process, there are several other reasons why you'll find it wonderful to collaborate with us. By contributing to our Plano, Texas donations program, you get to enjoy a possible huge tax deduction. The sales receipt we will send you will indicate the sale price of your car during its auction.
If your car was sold for less than $500, you can claim as your tax deduction your vehicle's selling price or your vehicle's fair market value up to $500, whichever is higher. You can calculate the fair market value of your car by checking the prices online for vehicles of the same make, model, year and condition as your car. Of course, you can claim a bigger tax deduction if your vehicle was sold for more than $500. In this case, you can claim only the exact amount for which it was sold, even if the fair market value is greater than the selling price.
Apart from that, you will get these other benefits:
Free towing and pickup of your car

Freedom from advertising or enticing would-be buyers

No need to make negotiations with questionable people

Extra space for your garage, driveway or yard

Feeling of joy knowing that you're using your car to support breast cancer patients and their families
Types of Vehicles Qualified as Plano, Texas, Donations
We accept for donations almost all types of vehicles, including ones that are not in running condition anymore.  Here are the common vehicle types that we normally take for Plano, Texas car donation:
Cars

: SUVs, convertibles, buses

Motorcycles

: sports bikes, dirt bikes, touring bikes

RVs

: travel and tent trailers, 5

th

 wheelers, pop-up trailers

Specialty vehicles

: motorized wheelchairs, snowmobiles, riding lawnmowers

Watercraft

: jet skis, boats, cruise ships

Aircraft

: planes, helicopters
Do you have any concerns about the condition of your vehicle? How about contacting us and discussing it with us over the phone? Don't worry, there's a big chance that we'll still accept it.
Support Breast Cancer Patients in Plano, Texas Now
Give your old car a new home today. Together, we can save and transform lives. Get your phone, dial 866-540-5069, and inform us that you are ready to make a donation today!
or Call Us Now at 866-540-5069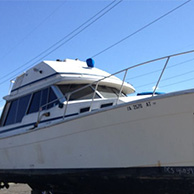 Excellent customer service!