Car Donations Washington
Donate Your Vehicle and Save Lives!
Donate Your Car to Washington to Help Fight Breast Cancer
Your vehicle donation in Washington will bring a huge significance to the lives of our fellow Americans who are battling breast cancer. Whether you donate a junk car or donate a snowmobile in mint condition, it will also provide funding for future research and treatment of the dreaded disease.
Breast Cancer Car Donations has partnered with dedicated and trustworthy non-profit organizations that are exerting efforts to help prevent, properly diagnose, treat, and hopefully find a cure for breast cancer.
If you have a car or any other vehicle that is no longer useful, consider donating it to us. We assure you that the proceeds from your car, truck or boat donation will go a long way in combating breast cancer.
Interested in participating? Read on and find how you can help contribute to the two-pronged campaign to ease the plight of cancer sufferers and find a cure for the deadly disease.
Car Donations in Washington State: The Evergreen State
Before we tackle the issue at hand, first here are some fun facts about the Evergreen State:
Washington is the only state named after a U.S. president, George Washington.
C.T. Conover, the pioneer Seattle realtor and historian, gave Washington its nickname the "Evergreen State" for its abundant evergreen forests.
Washington is widely known for its mountains, namely Mt. Rainier and Mt. Helens. The state is also known for its Space Needle, an observation tower in Seattle. The tower serves as an iconic landmark of the city. Washington is also famous for its picturesque national parks.
Washington is ranked as the top producer of apples, sweet cherries, red raspberries, pears, and spearmint oil in the whole country.
The Evergreen State has up to 5,000 wild horses roaming in its Yakama Indian Reservation.
Washington is home to the world's largest aircraft maker, Boeing.
There are over 8,000 lakes and over 40,000 miles of rivers and streams in Washington as well as over 1,000 dams.
Medina, Washington is the home of Microsoft's Bill Gates, the wealthiest man in the United States.
Starbucks, the biggest coffee chain in the world, was first established in downtown Seattle, Washington. It is called The Pike Place Starbucks store, commonly called the Original Starbucks.
Washington is home to four of the five longest floating bridges in the world: Lacey V. Murrow Memorial Bridge and Homer M. Hadley Bridge over Lake Washington, the Evergreen Point Floating Bridge, and the Hood Canal Bridge, which connects the Olympic and Kitsap Peninsulas.
Why Should You Donate To Breast Cancer Car Donations
When you make a car, truck, van or RV donation to Breast Cancer Car Donations, you are basically giving support in the battle against breast cancer. We use the proceeds from your donation to fund various anti-cancer programs.
The best thing is that you'll also benefit from your donation. Here are the benefits you will have:
Avoid the hassle of trying to list or sell your vehicle
Get rid of an idle or unwanted vehicle in your parking space
Avoid paying for insurance, registration, and maintenance of your unwanted vehicle
No paperwork and confidentiality issues. We handle everything for you, and we assure you that your information is safe and secured with us
Free pick up and towing of your vehicle
Fast, easy, and convenient donation process
Feel better because you did something good
How Easy Is Donating A Car In Washington
Donating a car is easy as 1-2-3! We have simplified the process for you. You also don't have to worry about paying for the pickup and towing because it's free! We take care of everything.
Here's how the process is done:
You start the process by filling out our online donation form or giving us a call at 566-540-5069. We would just ask you a few details about the car you're donating, and we're done. We then take care of the rest.
We then arrange for a tow truck to pick up your car donation after setting a convenient time and place for the pickup.
Finally, we will send you your tax receipt by mail for your tax deduction. You'll be receiving this after the vehicle is sold. This will allow you to cancel your vehicle's insurance and registration, which means you don't have to pay for these services anymore.
What Types of Vehicle Do We Accept?
We accept nearly all types of vehicle here in Breast Cancer Car Donations. The condition of the vehicle does not even matter to us. Even if the vehicle you're donating has not run for years, we'd still gladly accept it.
Here are the various types of vehicles we accept.
General vehicles – cars, vans, trucks, SUVs, and motorcycles
Boats and watercraft – yachts, motorboats, sailboats, fishing boats, pontoon boats, houseboats, and jet skis
RV and Camper – campers, motor homes, pop-up trailers, travel trailers, recreational vehicles, and 5-wheelers
Fleet Vehicles – passenger vans, cargo vans, and buses
Specialty Vehicles – snowmobiles, ATVs, riding lawn mowers, motorized wheelchairs, tractors and farm equipment
Let's go together and help save the lives of our fellow Americans. Donate your vehicle now and call us at 866-540-5069!
Donate a Car to Washington Breast Cancer Nonprofits Today!
Looking for more information about donating in a particular area of Washington? Click on one of the cities closest to you from the list below.
or Call Us Now at 866-540-5069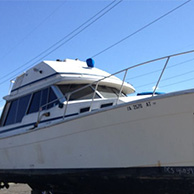 Excellent customer service!