Donate A Vehicle In Seattle
Donate Your Vehicle and Save Lives!
Seattle, Washington Car Donations: Give Hope to Breast Cancer Victims
That old rundown car gathering dust in your garage may be useless to you, but if you donate it, you will be providing life-sustaining hope to breast cancer patients.
Your car donation in Seattle will help in providing funds to our breast cancer non-profit organization partners that are fighting cancer on various fronts. Your vehicle will be auctioned and the proceeds will be forwarded to Women Involved in Nurturing, Giving, Sharing, Incorporated and American Breast Cancer Foundation. The forwarded funds will help in the organizations' programs such as:
Funding for research for breast cancer cure

Educating the public about the causes and prevention as well as detection of breast cancer

Helping patients to have access to medical treatment and diagnosis

Empowering breast cancer patients, survivors, and their families
Charity Act With a Payback
You will also get something for yourself as your donation will entitle you to file for a top tax deduction. You also get to lower your taxable income when you itemize your taxes. As an additional incentive, the donation process is quick and easy, so you save time and effort, too.
Think about it: When you sell your old car you will need to make it "sell-worthy" first by having it repaired and repainted to be able to sell it at a high enough price. The repair, maintenance, and possible towing charges on top of your storage fees might cost you a lot more than what you will get from the sale of your vehicle.
On the other hand, you don't have to repair your car when you donate, thus freeing you from the hassles of trying to sell it. We accept most types of vehicles – even those that have stopped running due to mechanical defects or lack of vital spare parts. This includes boat donations, motorcycles and RVs. You can donate a golf cart, ATV, snowmobile or almost any other type of vehicle. If you aren't certain whether we'll accept it, just give us a call! 
Donate Your Vehicle in Seattle Today!
You can help fight breast cancer: Donate your vehicle, regardless of its condition, and we'll use it to support meaningful organizations. We even make it easy to donate a car without a title. As a bonus, you will enjoy many benefits, too!
Just follow the steps below to get started:
Contact us

.

Fill out our online vehicle donation form

or

call

 Breast Cancer Car Donations at 866-540-5069. One of our friendly phone representatives will walk you through the process. Have the following information ready: the vehicle's make and model, your preferred time and date for towing/pickup, and your vehicle's location.

Let us haul away your vehicle

. We'll arrange for a local towing company to provide free pickup and towing within 24 to 48 hours.

Get your receipt

. The towing company will provide a receipt that frees you from any liability on the vehicle. We'll auction the car and mail you a letter stating the final selling price for your tax records.
Ready to donate a car in Seattle, Washington? Call 866-540-6069 now!
or Call Us Now at 866-540-5069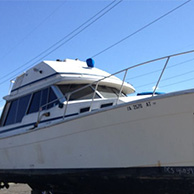 Excellent customer service!