Vancouver, Washington Car Donations
Donate Your Vehicle and Save Lives!
Vancouver, WA Car Donations: A Simple Act of Charity Goes a Long Way
Taking part in our Vancouver, WA car donations program is bound to be one of the best decisions you'd ever make. Don't bother reselling your run-down car since it's only going to cause you more stress and money pains. Donate it to us at Breast Cancer Car Donations instead, and you get to be a hero in your community in a snap!
We have a long-standing commitment to support needy breast cancer patients throughout the country. Our mission is to help our nonprofit partners in providing these patients with all the resources they need to alleviate their suffering and save their lives. We do this by taking old and used vehicles and transforming them into fund-generating tools by auctioning them off.
By contributing to our Vancouver, WA car donations program, you'll help us fund our charity partners, the Women Involved in Nurturing, Giving, Sharing, Inc. (WINGS) and the American Breast Cancer Foundation (ABCF), both of which are IRS-certified 501(c)3 nonprofit organizations. ABCF works to link uninsured breast cancer patients to medical facilities that provide treatment and detection services. On the other hand, WINGS provides their beneficiaries with financial assistance to cover the cost of hospital fees, surgery, and oncology services.
How Our Donation Process Works
Making a Vancouver, WA car donation is an effortless process. Calling us is the only task you'll be doing, and this will take just a few minutes of your time. Once you've informed us of your donation offer and gave us a few details about yourself and the vehicle you're offering to donate, you can sit back and relax as we do the rest of the work for you!
To begin the donation process, get in touch with us at 866-540-5069 or simply fill out our online donation form. After we're done verifying all the information you shared with us, we will call you back to arrange for the towing of your donated vehicle. Let us know when, what time, and where you want your car picked up, and we'll assign an affiliate licensed towing company to do the job. Keep in mind that our services are totally free of charge.
On the day of pickup, we'll issue you a donation receipt. This document releases you from any liabilities on your vehicle from the time of the pickup. It also gives you the liberty to cancel your vehicle's registration and insurance details.
A couple of weeks after selling your Vancouver, WA car donation, we'll deliver to you your 100% tax-deductible sales receipt. The document will indicate your vehicle's final selling price, which serves as the basis for the amount of tax deduction you can claim when you file your itemized federal income tax in the next tax season.
Interested to learn more about tax deductions? Got some questions about our donation process? Make your way to our FAQs page or talk to one of our specialists at 866-540-5069!
Perks to Enjoy from Your Vancouver, WA Car Donation
At Breast Cancer Car Donations, our donors get to benefit from their own generous deed. While helping save the lives of breast cancer patients may be the only reason why you're planning to donate, we're glad to give you more reasons to feel happy about your decision.
Aside from getting a handsome tax deduction, here are the other incentives you'll get when you make a Vancouver, WA car donation with us:
A quick and paperless donation process
Our professional team will handle everything for you – from filing your papers to hauling away your car. We got your back!
Free towing at your convenience
Wherever your vehicle may be parked in the country, we'll come for it. Plus, you don't have to be present when our driver arrives at the agreed pickup location. Just make sure to leave behind your car keys and title for our driver to collect. Without those keys and title, we cannot sell your vehicle.
Once you've parted ways with your clunker, you'd finally put an end to paying for your car's costly repairs, maintenance, and insurance coverage.
Avoid the headaches of reselling a used vehicle yourself.
Ad placements, newspaper listings, and car modifications are just among the complicated things you'd need to deal with if you try to resell your vehicle yourself. Worse, you'd have to spend tons of bucks just to get your car in a saleable condition.
Vehicles Accepted at Breast Cancer Car Donations
What you probably didn't know yet about us is that we're not only limited to car donations. As a matter of fact, we're pretty much open to accept nearly all types and kinds of vehicles, including those that are no longer in good running condition.
To give you some ideas of what you can donate to our Vancouver, WA car donations program, we've made a list of the common vehicle types we accept for donation:
Standard cars: sedans, SUVs, vans, trucks, minivans, buses
Motorcycles: scooters, mopeds, dirt bikes, sports bikes
Recreational vehicles: motorhomes, campers, travel trailers, touring trailers
Specialty vehicles: ATVs, golf carts, snowmobiles, farm equipment, motorized wheelchairs
Aircraft: planes, gliders, helicopters
Watercraft: yachts, jet skis, pontoon boats, catamaran boats
Not sure if your hail-damaged automobile qualifies for our Vancouver, Washington car donations program? Do you wonder if you should get it repaired first? Send us a message online or call us at 866-540-5069 to get answers to all your questions!
Transform Grief into Hope Now!
Help cancer-stricken individuals in your area beat the disease. Give them the hope of a brighter and cancer-free future ahead of them. Donate to us today at 866-540-5069.
or Call Us Now at 866-540-5069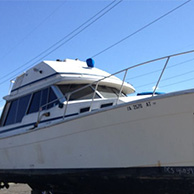 Excellent customer service!