Tennessee Car Donations
Donate Your Vehicle and Save Lives!
Tennessee Car Donations Fight Breast Cancer
If you want to do something significant that would support the uninsured individuals of your state, then consider going for Tennessee car donations. You may have a clapped-out car sitting in the driveway that you would want to get rid of. You've been toying with the idea of selling it. But when you think about the cost of repairs that would set you back several hundred dollars, you decide against it.
If this is your predicament, then please know that this is not a hopeless case. You can have the ease and comfort of getting that car out of your sight without paying for a single dime. While you're at it, countless individuals and families in the State who are affected by breast cancer will be given a second chance at life.
Deciding to donate your unwanted car through Breast Cancer Car Donations is the first step. We operate a vehicle donation program on behalf of these nonprofit organizations that battle against breast cancer:
American Breast Cancer Foundation (ABCF) whose fundraising efforts are directed toward the early detection and diagnosis of the disease. Their mission is to provide financial assistance for breast cancer screenings and diagnostic tests for uninsured individuals.
Women Involved in Nurturing, Giving, Sharing, Inc. (WINGS) seeks to bridge the gap between diagnosis and treatment.
Our goal is to provide additional funding for the programs that are geared toward the prevention, screening, diagnosis, treatment and/or cure of breast cancer. Join us in this fight. Give back to the state of Tennessee by joining Tennessee car donations.
The Volunteer State
Tennessee got its ageless nickname because of the willingness of its residents to volunteer for military service during the war of 1812. Apparently, the state's volunteers played a prominent role in foiling England's plans of putting America out of action. Knowing this, it's easy to conclude that the hearts of the Tennesseans are in the right place.
Nine Good Reasons Why You Should Donate Your Car:
The donation process only takes a few minutes!
Five minutes tops! Just fill out our online donation form or give us a call and we'll take care of everything else. After you give us the basic details of your vehicle and your preferred time, date and place of pick up, you're good to go in your Tennessee car donations!
We'll pay for pick-up and towing!
You can finally rest easy and expect prompt towing service for free! We'll show up on your doorstep on your scheduled date, to haul away your old, rusty car. We won't even require you to be there when we do it!
Get a healthy tax write-off!
Because you mean so much to us, we want you to get the most out of your Tennessee car donations. We do this by sending your unwanted vehicle to the best auction houses where it would be sold for the top dollar. The result would be maximized tax deductions on your federal tax return based on your car's full selling price or the fair market value, whichever is greater.
Avoid the hassle of selling!
We all know that selling a car involves much time and energy. If you donate your car through Tennessee car donations, you won't have to run ads, deal with phone calls or emails, show vehicle to potential buyers and haggle over the sales price! Now that sounds good, doesn't it?
We're environmentally friendly!
Most of the donated cars are sold. However, on a case by case basis, we recycle vehicles that are not auctioned to new owners.
No need to be overwhelmed with handling paperwork!
When you make your Tennessee car donations, we handle all the paperwork from beginning to end — from handling the title transfer to the documentation required in receiving your charitable tax deduction. You won't need to lose sleep worrying about paying high fees or standing in long lines.
Your car may cost more to repair than it's worth. Don't be saddled with all the registration and insurance costs. Donate your vehicle and be done with paying for extra taxes and other expenses for a car that rarely gets used!
Support a cause that you believe in!
Donating your car for a noble cause will give you a deep sense of personal satisfaction. We'll see to it that the gross proceeds of your donation will stay local.
Extra space in your backyard!
Participating in Tennessee car donations would mean having room for a new car in your garage or backyard! Even if you don't plan to replace your unwanted vehicle, wouldn't a clutter-free space be nice?
Win-Win for Everyone
Considering all the good stuff that you're going to get once you decide to make a car donation and the benefits that the underprivileged Tennesseans are going to enjoy out of it, it's easy to say that car donations are win-win situations that you would want to be in.
Make a life-changing decision today. Let your unwanted car become a beacon of hope. Bring positive change to the state of Tennessee and sleep better knowing that you helped the uninsured women in your community get much-needed support!
Call 866-540-5069 and get free towing services for your Tennessee car donations!
Donate a Car to Tennessee Breast Cancer Nonprofits Today!
Looking for more information about donating in a particular area of Tennessee? Click on one of the cities closest to you from the list below.
or Call Us Now at 866-540-5069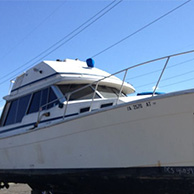 Excellent customer service!