New Jersey Car Donations
Donate A Car In NJ And Save Lives!
New Jersey Car Donations: Be a Hero and Save Lives of Breast Cancer Victims
If you feel like playing the role of a hero at this point in your life, then call us at Breast Cancer Car Donations and donate a car in NJ.
We assure you you'd be glad that you did. Being able to substantially help fellow Americans suffering from the ravages of breast cancer – including those from your own community — will leave you feeling good about yourself, having done something truly noble: helping save people's lives. You will marvel at the opportunity of playing the role of hero in such an easy way.
You can donate a junk car, a vehicle that has seen better days and needs to be replaced anyway, so it will not actually be a loss to you. You will actually gain more donating that vehicle to us at Breast Cancer Car Donations than keeping or selling it. Here's why:
By making a vehicle donation in New Jersey, you may be entitled to claim a top tax deduction when you file your itemized personal income tax return. You stand to gain a tax cut of at least $500 or even more, depending on your vehicle's final selling price. That's not bad at all for a clunker that you don't actually need anymore.
Your car, truck or boat donation in NJ will also free you from costly repairs and maintenance as well as payment of your car's insurance premium. That means substantial savings for you.
You will also get rid of that unwanted machine on your property for free and without lifting a finger. This is because we would be the one to process the paperwork on this, including the arrangement for the pick-up and towing of your vehicle, with us paying the bill for this service.
You need not worry that your vehicle might not qualify for the New Jersey car donations program. We accept almost all kinds of vehicles, new or old, running or not. You can even donate a car without a title.
Of course, the best reward of all is the sense of fulfillment you will certainly feel for your charitable act –something that will affirm your own importance in this world.
Only Thing You Have to Do
To get all these, you only have to do one thing: Call us at 866-540-5069. Or if you like, just fill out our online donation form. Tell our friendly donor reception officer that you want to donate to our New Jersey car donations program.
If you have questions, we would be more than glad to answer them. Just share with us a few details about your vehicle, like its make or model and its mileage. Also, please let us know your preferred time, date, and place for the pick-up and towing of your car. That's all we need!
After we verified the details you provided us, we will make an arrangement with a local towing company for the pick-up of your vehicle on your preferred time, date, and location. Your unwanted vehicle will be gone from your premises in 24 to 48 hours if that's fine with you.
You need not even be at the pick-up location if you have to be somewhere else at that time. In this case, you can just assign someone to represent you. The towing company technician will give you or your representative a receipt that releases you from all liabilities for your New Jersey car donations. That's one of the documents you will need when filing for a top tax deduction, so keep it.
After this, we will take your car to the best auction block we know. Once your vehicle is sold, we will send you a letter and tax receipt via mail or email, indicating the final selling price of your donated vehicle. You have to keep this receipt since you will need it when claiming a tax deduction.
Where Your Donations Will Go
The reputable car donations charity program of the Breast Cancer Car Donations in New Jersey seeks to generate funds to support destitute breast cancer patients. We will forward the proceeds of your vehicle donation to our two leading charity partners, the American Breast Cancer Foundation (ABCF) and Women Involved In Nurturing, Giving, Sharing, Incorporated (WINGS Inc.).
These two reputable non-profit organizations provide strategically effective programs to aid breast cancer patients. They will use the funds generated by your New Jersey car donations to pursue their programs with the following goals:
Provide uninsured and underserved breast cancer patients access to screening, diagnosis, and effective treatment

Provide funds for research on breast cancer cure

Help in empowering breast cancer patients, survivors, and their families by providing patient-centered care aimed at maximizing quality of life

Help patients in managing the unwanted side effects of breast cancer treatment such as removal of parts or all of the affected breast and hair loss

Raise awareness about breast cancer prevention and detection of early breast cancer signs
Choose to be a hero today by donating your vehicle to New Jersey car donations. Help Breast Cancer Car Donations and our partners in saving lives. Call us now at 866-540-5069 to donate.
Donate a Car to New Jersey Breast Cancer Nonprofits Today!
Looking for more information about donating in a particular area of New Jersey? Click on one of the cities closest to you from the list below.
or Call Us Now at 866-540-5069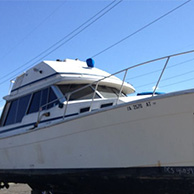 Excellent customer service!