Boca Raton, Florida Car Donations
Donate Your Vehicle and Save Lives!
Donate a Car in Boca Raton to Save Cancer Patients' Lives and Get Rewards!
Not every person has the heart of a philanthropist. However, it's not hard to give to someone something you don't need anymore but one that would truly benefit the recipients since it would, in fact, help save their lives. To top it off, you even get some material rewards yourself!
That is the case when you donate your old and even non-running cars. It's a fund-raising program being undertaken by the Breast Cancer Car Donations nonprofit charitable organization on behalf of other nonprofits that are focused on helping breast cancer patients and their families.
After we sell your car donations through auction, we deliver the proceeds directly to our partner nonprofits. These charities, in turn, will use the funds to finance their programs aimed at achieving the following objectives:
Help in managing the unwanted side effects of breast cancer treatment

Provide funds for research for breast cancer cure

Provide breast cancer patients access to screening and diagnosis facilities and effective treatment

Raise public awareness about breast cancer prevention and detection of early breast cancer signs

Help in empowering breast cancer survivors, patients, and their families
Our leading breast cancer organization partners are the following:
American Breast Cancer Foundation (ABCF), a charity dedicated to the early detection and diagnosis of breast cancer.

Women Involved In Nurturing, Giving, Sharing, Incorporated (WINGS), a nonprofit that bridges the gap between diagnosis and treatment of breast cancer.
Exploring Boca Raton
The city of Boca Raton is located in the southernmost part of Palm Beach County, Florida. The city was incorporated in 1924 as Boracaton, but the name was later changed to Boca Raton in 1925.
The city's original inhabitants were the members of the Tequesta tribe, Native Americans who occupied the areas along the southeastern Atlantic coast. In 1895, a European settler named Captain Thomas Moore Rickards moved into the area.
In 1904, Japanese farmers of the Yamato Colony made the eastern lands of the city into a pineapple plantation. And during the World War II, their land was confiscated and used by the U.S. military, which built an Air Force base in the city. Boca Raton eventually became a major training facility for B-29 bomber crews and radar operators.
One of the best places to visit in Boca Raton is Gumbo Limbo Nature Center located on Ocean Boulevard. The park offers animal adventure camp, environmental camp, turtle walks and hatching releases. If you love your kids to have an amazing experience, let them join the park's program.
Another place where you can take your kids to know more about the city's history is the Boca Raton Children's Museum. They will surely pirate adventures, puppet theaters, and storytelling. It is one of the best places for your children to learn about the city, county, and state.
Boca Raton Car Donations: Donor's Benefits
Aside from the sense of fulfillment knowing that you will be saving lives, you will get these additional perks for your generous car donations for breast cancer patients:
You get back a portion of your car's cash value since your donation will entitle you to top tax deductions.

You avoid repair fees and documentation costs, which you would have to shoulder if you decided to sell your old car.

You don't have to make your vehicle "sell-worthy" before donating it since we accept almost all types of vehicles – even those that need major repairs.

You don't have to pay for your vehicle's insurance and registration anymore.

You can reduce your taxable income when you itemize your taxes.
Vehicles We Accept
One of the best parts about working with Breast Cancer Car Donations is that you can donate many kinds of vehicles, such as:
Cars:

sedans, trucks, pickups, SUVs, minivans

Fleet vehicles:

cars, vans, cargo vans

RVs:

campers, pop-up trailers, motorhomes, travel trailers

Motorcycles:

sports bikes, scooters, mopeds, dirt bikes, cruisers

Boats:

yachts, fishing boats, sailboats, pontoon boats, jet skis

Specialty vehicles:

snowmobiles, riding lawn mowers, ATVs, motorized wheelchairs, golf carts
The Car Donations Process
You can get these benefits when you follow these three quick and easy steps:
Step 1:
Fill out our online vehicle donation form. You may also call Breast Cancer Car Donations at 866-540-5069. Our accommodating phone representatives will walk you through the process and will provide necessary information about the donation process.
Make sure you have your car's information ready. You will need to provide those details to our phone representatives.
Your car's make and model

Your preferred time for pick-up and towing

Your vehicle's location for pick-up
Step 2:
We will check and verify the details you provided on our website or via phone call. Once we have verified the information, we will make arrangements with the local tow company for your free tow and pick-up. Within 24 to 48 hours, the local tow company will call you and provide you further information about the towing process.
Step 3:
Your car will be picked up and the local tow company will hand you over a receipt to release you from all liabilities. You may use the receipt to file a top tax deduction.
After these processes, your car will be taken to auction. And once your vehicle is sold, we will send you your tax receipt via mail. You may use the receipt to claim for tax deductions.
Save breast cancer patients today and get tax deductions when you donate to Breast Cancer Car Donations. Call 866-540-5069 now.
or Call Us Now at 866-540-5069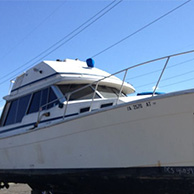 Excellent customer service!