Austin, Texas Car Donations
Donate Your Vehicle and Save Lives!
Austin, Texas Car Donations: Here's How You Can Save Lives of Breast Cancer Victims
Breast cancer victims and their families face many dilemmas as they struggle to fight the deadly disease. The biggest problem for many is the lack of financial resources to sustain treatment, which is not at all cheap. Female patients who are uninsured are the hardest hit. Those who could not afford the high treatment cost are bound to give up the fight and just wait for their final breath.
This is the reason why we at Breast Cancer Car Donations are exerting our best efforts to generate funds to save the lives of these poor breast cancer victims. With our Austin, Texas car donations program, we appeal to the generosity and kindness of residents of this city. That old car gathering dust in your garage or backyard may be useless to you, but definitely not to us. If you donate your car to us, you will be helping save the lives of the poor breast cancer sufferers in your own community and city.
Breast Cancer Car Donations is a nationwide non-profit organization that generates funds all over the United States for the benefit of underprivileged breast cancer patients. Just like its counterparts in other towns and cities of the country, our Austin, Texas car donations program is geared to provide funds for needy breast cancer patients in the city.
We designed the program in such a way that both recipients and donors would receive substantial benefits. We specifically put the convenience of our donors at the forefront of our program.
How to Donate Cars for Breast Cancer Patients in Austin
Breast Cancer Car Donations has innovated the way we do charity for the benefit of breast cancer patients all over America.
Our Austin, Texas car donations program — just like our other programs in other parts of the United States — is geared to directly support breast cancer communities in the city. We reward our donors with a quick and easy donation process. The process entails just three easy steps:
Pick-up your phone and make a call.
Our Austin, Texas car donations process starts when you call us at 866-540-5069. Our friendly donation specialists love talking to our prospective donors. They will walk you through the process to donate your car to charity. They would specifically ask for a few details about yourself and the vehicle you're donating such as its make, model, and mileage. You can also tell us your preferred time and date for the pick-up and your vehicle's pick-up location.
We would require the title of your vehicle. If you lost the title, you need not worry since our staff can help you secure a replacement title.
We give our donors another option in starting the donation process: You can fill out our online donation form instead of a phone call. After submitting the filled out firm, expect our staff to call you to acknowledge your participation in our program and to continue the donation process.
After we verify the information you shared with us, we will call you and schedule the vehicle pick-up at a time, date, and place convenient to you. We will then make an arrangement with a licensed towing company in your area to pick up and tow your vehicle. You don't have to pay for this service since this is on us. Our free pick-up is our way of thanking you for trusting in us and supporting our cause.
You will also receive from us a tow receipt. This is a document that relieves you of liabilities that go hand in hand with car ownership. With this receipt in your hand, you can now cancel your car registration and insurance. Keep this document handy as you can use this, later on, to support your tax deduction claim when you file your itemized federal tax return.
After we sell your car at auction, we will send you by mail within 30 days your 100-percent tax-deductible sales receipt. This document that shows your donated vehicle's sale price will serve as the basis of your tax deduction claim when you file your itemized federal tax return.
If your vehicle was sold for less than $500, you can claim your vehicle's selling price as your tax deduction. You also have the option of claiming your vehicle's fair market value up to $500, whichever is higher. You can calculate the fair market value of your car by checking the prices online for vehicles of the same make, model, year and condition as your car. Your tax deduction claim gets bigger if your vehicle sells for more than $500. In this case, your only option is to claim as your tax deduction the exact amount for which your vehicle was sold.
Types of Vehicles for Donation
Our Austin, Texas car donations program accepts a variety of vehicles from our donors. They include motorcycles, cars, vans, SUVs, and trucks. We are also open to other types of vehicle donations such as RVs, campers, trailers, farm equipment, golf carts, personal watercraft, snowmobiles, boats, fleet vehicles, and even non-commercial planes.
For vehicular queries call us at 866-540-5069.
Learn More About Austin
More than the state capital of Texas, Austin is a thriving, vibrant community. Not only does the city have numerous notable cultural events and an active arts scene, it's also a hub of commerce and business activity. As the home of the University of Texas at Austin, it attracts young people from around the world, helping to create a diverse community where numerous cultures mingle. 
Contact us at 866-540-5069 and take part in our Austin, Texas car donations program for the benefit of breast cancer patients here in the city.
or Call Us Now at 866-540-5069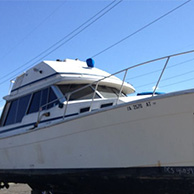 Excellent customer service!