Massachusetts Car Donations
Donate Your Vehicle and Save Lives!
Massachusetts Car Donations:
Our Massachusetts car donations program does more than what you think it can. If you are an owner of a battered old car that's just like a bottomless pit that you throw all your money into for its constant repairs, then maybe it's high time you let go of it.
Save Lives When You Donate a Car in MA
Donating your car to a truly worthy cause—like our campaign to beat breast cancer—is the best way to get your hands off your clunker. Think about it: Donating your old car won't cost you a single dollar and it makes a whole lot of difference in other people's lives. It's conveniently hitting two birds with just one stone!
Breast Cancer and the Bay State
Massachusetts earned its nickname the "Bay State" because it's close to several large bays – Cape Cod, Buzzards, Assonet, Duxbury, and Plymouth, to name a few. Located in the center of New England with New Hampshire to the north, the Atlantic Ocean to the east, Connecticut to the south, and New York to the west, Massachusetts is the sixth smallest state in America. But despite its relatively small size, Massachusetts has a total population of over 6.5 million, making it the state with the third biggest number of people per square mile!
According to the Cancer Statistics Center, in the Bay State alone, some 5,940 new breast cancer cases and 760 deaths were recorded in 2017. In case you don't know, breast cancer is a debilitating disease that's characterized by the abnormal growth of cells in the breast tissues. These cells eventually form a malignant tumor that spreads throughout the body.
One in every eight women in the U.S. will develop breast cancer in her lifetime, according to experts. On average, a woman is diagnosed with this cancer type every two minutes. Every 13 minutes, another woman dies of it.
To keep these numbers down, barriers to breast cancer awareness, prevention and diagnosis must be transcended and new treatment modalities must be unlocked. But these won't be possible without adequate funding.
What We Do to Fight Breast Cancer
When you donate a motorhome, van, truck, car or snowmobile, to our nonprofit organization, Breast Cancer Car Donations, that unwanted vehicle becomes funding for programs that give comprehensive breast health services to individuals across Massachusetts. These programs are being managed by these certified 501(c)3 nonprofit organizations that we have partnered with:
American Breast Cancer Foundation (ABCF)
With a mission to narrow down the disparity in access to breast cancer diagnosis and treatment among the uninsured and underserved, ABCF directs its efforts in providing education, access and financial assistance to aid in the early detection, treatment, and survival of breast cancer patients. It has established extensive link referral systems that enable the target breast cancer communities to have full and free access to local resources, services, and information that are customized according to the individual's ethnicity and language.
Women Involved in Nurturing, Giving, Sharing, Inc. (WINGS)
WINGS is committed to providing comprehensive breast cancer treatment including surgery, oncology services, hospital fees, outpatient medications, and other much-needed services.
With Breast Cancer Car Donations, you can be sure that your proceeds will go to the right people.
You Could Donate Other Types of Vehicles!
Almost all types of vehicles are acceptable as Massachusetts car donations as long as they come with your proof of ownership. We can't sell abandoned cars, so we'd need to get a hold of your vehicle's title. If you have any title concerns, our team would be happy to talk to you about it.
We can take vehicles in any condition, so donate a junk car if you like. Multiple Massachusetts car donations are awesome! So, if you have more than one vehicle in mind to donate, we'd gladly take them all. Here's a list of vehicles that we commonly receive from our donors:
Cars: sedans, vans, SUVs, trucks, motorcycles
Boats and watercraft: sailboats, motorboats, fishing boats, yachts, pontoon boats, houseboats, personal watercraft (like jet skis)
RVs: recreational vehicles, motor homes, campers, travel trailers, pop-up trailers, five-wheelers
Specialty Vehicles: ATVs, snowmobiles, motorized wheelchairs, riding lawn mowers, tractors, farm equipment
Fleet Vehicles: cars, passenger vans, cargo vans, SUVs, pickups, truck
Get Ready to Donate!
Donating a car to our Massachusetts car donations program to help transform people's lives and communities should be one of the best experiences anyone could ever have. That's why Breast Cancer Car Donations makes sure that you'd go through the smoothest, quickest, and easiest donation process that you could possibly imagine. Just follow these three simple steps and you're all set to donate your snowmobile, car, motorcycle, truck or boat:
Fill out our online donation form or call us at 866-540-5069. Give us your contact information (which we promise never to sell) and your car's year, make, model, mileage, VIN, and general condition.
Schedule your vehicle's pick-up.
We'll arrange for the towing company to pick up the vehicle you're donating to our Massachusetts car donations program based on your preferred date, time, and place of pick up. We won't even require you to be there when we haul your car away.
Receive your tax-deductible receipt.
A tax-deductible receipt bearing your donated vehicle's actual sale price will be sent to you through the mail. You'll need this when you itemize and document your deductions on your federal tax return to get a healthy tax write-off.
Keeping a useless vehicle that you don't actually need–let alone want–is not going to do you or anybody else any good. On the other hand, putting it to good use by donating it to our Massachusetts car donations program will benefit breast cancer patients and their families in your community.
The Good Stuff the Donor Gets!
When you donate a vehicle through Breast Cancer Car Donations, you gain more than you think. Let's take a closer look at how you would benefit from your own Massachusetts car donations:
The donation process is super easy!
Our donation process is so insanely easy that you won't need to sit through it for more than 15 minutes! You don't even have to lift a finger for it, except for making a call!
Experience FREE pickup and towing!
We'll coordinate with a professional towing company in your area to arrange for your free pick-up as soon as you confirm your vehicle's location and your preferred time for its pick-up. Don't worry, towing's on us! Also, no need to show up when we haul your vehicle away!
Donating your vehicle to Breast Cancer Car Donations would qualify you for a top tax deduction simply because we work with certified 501(c)3 nonprofit organizations. Not only that, because we want you to have the maximum tax deduction allowed by law, we'll work hard to sell your donated vehicle at the best auction houses in the country.
No more maintenance and repair costs!
If you like to keep your clunker and drive it until it drops, be ready to spend on maintenance and repair. The more it's in the shop, and the wider the oil slick grows on your usual parking spot, the more you may think of getting your hands off it before it burns huge holes in your pockets.
You won't have to sell your car!
Joining our Massachusetts car donations program would save you the trouble of going through the painful process of selling a car: running ads, haggling with potential buyers, taking calls, waiting for a good offer, and the list goes on and on.
We'll handle all required documents!
Our team will cover paperwork from start to finish – fast.
Do Something Great for Others and Ultimately – Yourself!
There is only one thing that a person with breast cancer wants: more time. Your car donation will potentially pave the way for breakthroughs that would lead to the increased chances of breast cancer survival. While you unload yourself with a heavy burden, you help people in your community who have this disease to live better and longer.
Contact us at 866-540-5069 and get free towing services for your Massachusetts car donations!
Donate a Car to Massachusetts Breast Cancer Nonprofits Today!
Looking for more information about car donation centers in a particular area of Massachusetts? Click on one of the cities closest to you from the list below.
or Call Us Now at 866-540-5069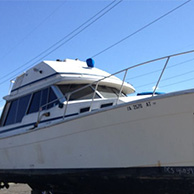 Excellent customer service!